The bears are to show support for a Syrian refugee family in Halifax that lost all seven of their children in a house fire. The children were: Ahmad, 14; Rola, 12; Mohamad, 9; Ola, 8; Hala, 3; Rana, 2 and Abdullah, who was born in Canada in November, the Canadian Press reports.
The Barho family came to Nova Scotia in 2017 as sponsored refugees and settled in the Spryfield community outside Halifax. A fire swept through their home on Tuesday, killing all seven children. Their father, Ebraheim Barho, remains in critical condition in hospital after trying to save his family.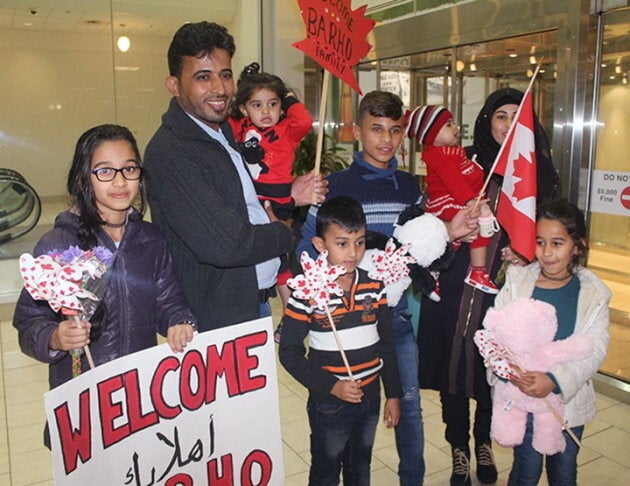 Their mother, Kawthar Barho, is so distraught that she just keeps repeating four-month-old Abdullah's name, Imam Abdallah Yousri of the Ummah Mosque and Community Centre in Halifax told the Canadian Press on Wednesday.
In the wake of this awful event, their community is rallying to honour the lives of the seven children and show their support for the family.
"I am at a loss for the Barho family and I know as a community we all want to do something to remember the lives of those 7 beautiful children. Angela Pellerine got me thinking and what if as a community tonight we place stuffed animals outside our doors in memory of the children, like the hockey sticks for the Humboldt Broncos players. What does everyone think?" she wrote.
"I can't even comprehend what this family is going through," Bennet told CTV.
"When you think of a child and what comforts a child, it's a stuffed animal," Pellerine told Global News.
Their initiative received immediate support across social media.
The fire struck not long after midnight on Tuesday morning. Neighbours told the Canadian Press they were awoken by a woman's screams and looked out to see flames that quickly engulfed the entire upper floor.
The family had fled war-torn Syria and, with the help of a private sponsorship group, came to Canada in September 2017.
A GoFundMe campaign for the Barhos created by family friends has already raised more than $430,000 to help pay for shelter and expected expenses. And businesses have joined in to support the family.
A local chocolate company started by a Syrian refugee family, Peace by Chocolate, tweeted on Wednesday that it would be donating proceeds from all of its sales on Thursday to "to the beautiful-hearted family affected with the deadliest house fire in the recent Nova Scotia history."
Nine Locks Brewing Company posted that it would be donating proceeds to the Go Fund Me. And Sweet Beans Boutique, a children's resale store, posted that it would be donating proceeds as well.
- with files from Canadian Press