Note: Airfare, ground transportation, accommodation and activities were arranged by Atout France.
Heading to the South of France soon? Book a few days in Marseille then head to the Alpes de Haute Provence region only an hour and a half away -- one of France's most underrated countryside regions, home to famous French beauty brand, L'Occitane en Provence.
For a quintessential Provençal experience -- one filled with wine tastings, exploring quiet villages with old, stone homes and cobblestoned lanes, cycling by poppy fields, having lunch overlooking green landscapes and relaxing at a spa housed in a centuries old convent -- rent a car for a few days from Marseille, the capital of Provence-Alpes-Côte d'Azur, and get away from city life to the Alpes de Haute Provence region, a slice of the French countryside nestled between the Southern Alps and the Mediterranean.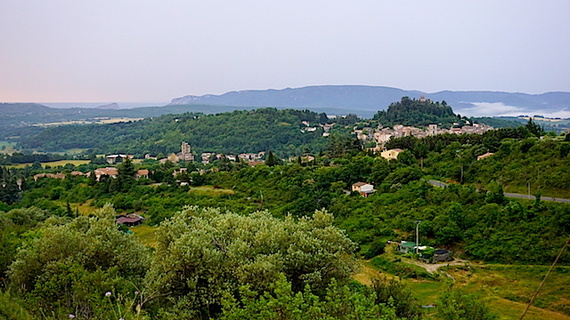 This region is made up of several small French villages in three different regions -- Haute Provence Luberon, Verdon and Alpes-Mercantour, areas slightly off the usual tourist map. I visited the villages of Forcalquier, Manosque and Mane in Luberon for a closer glimpse at what this region had to offer.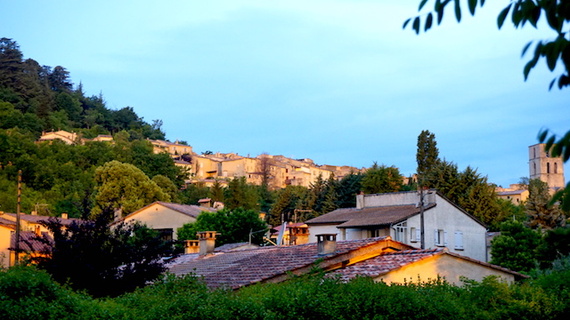 If you're looking to relax on your holiday, here's my guide on what to experience:
How to get there
From Vancouver, Toronto or Montreal, take Air France to Marseille via Paris. The bonus? Air France allows free stopovers in Paris, either on the inbound or outbound flight.
After spending a few days in Marseille, rent a car and head up the A51 motorway moving inland. For Pays de Forcalquier/Montagne de Lure: take La Brillane exit, then follow signs to Forcalquier. The Alpes de Haute Provence region is located in the middle of the Marseille-Grenoble-Nice triangle. Journey time: approximately 1.5 hours from Marseille.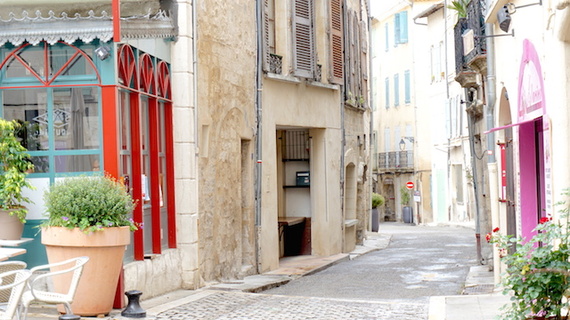 What to do
On your way to Forcalquier, stop by Domaine La Blaque winery in Pierrevert, close to Manosque, for wine tasting. Domaine La Blaque specializes in rosé, but you can taste white and red wine vintages here too. All their wines are organic. The cellar is open every day of the week (except Sunday and holidays) from 8 a.m. to 12 p.m. and from 2 p.m. to 6 p.m. in the fall/winter. From mid-June to mid-September, the winery is open until 7 p.m.
Once in Forcalquier, rent an e-cycle or bike from Bachelas Cycles to experience the countryside, cycling by farmland, rural homes and poppy fields. Stop for lunch on the terrace at La Campagne St. Lazare, a 17th century farmhouse turned beautiful bed and breakfast with picture perfect views of the rural Provençal landscape. Amenities include swimming pool, large terraces for relaxation, and a summer kitchen with a pizza oven.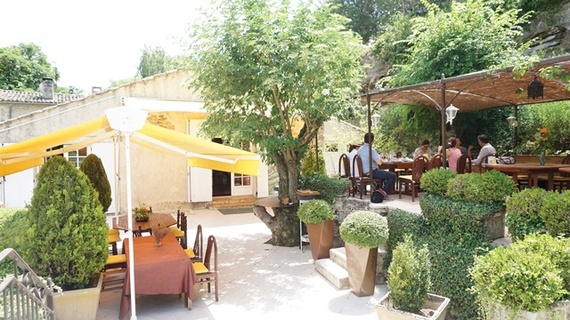 After lunch, continue cycling on the quiet back roads surrounded by farms and fields before making your way back to the village of Forcalquier. Cycling has become a popular activity for visitors in the region. Vélo Loisir Provence is the area's association promoting bike tourism and its cycle routes in Luberon and the Verdon. Businesses, restaurants, shops, museums and artisans are a part of their bike network -- all members adhere to a member charter which includes being located within 5 kilometres of a bike itinerary, having bike repair kits in their shops and adapting their services for cyclists -- a very handy resource for both novice and advance cyclists.
Where to stay
For luxury pampering in true French style, stay at the Le Couvent des Minimes Hotel and Spa L'Occitane. This refurbished hotel and spa was originally a convent founded in 1613. Today, the chic hotel and spa famous for its name still exudes some of its old world charm. For leisure and relaxation, Le Couvent des Minimes Hotel is perfect for a romantic night or two with your partner. An outdoor swimming pool, tennis court and raised terraces look out over the tranquil Provençal landscape and indoors, the calming L'Occitane Spa with its treatment rooms, swimming pool, gym, saunas and steam rooms is perfect for relaxing. Tip: Check for deals during shoulder or low season.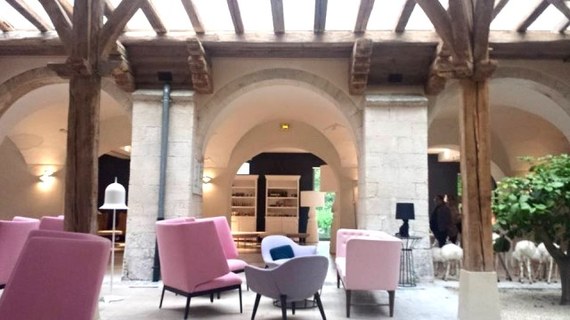 Where to shop
If you're a fan of L'Occitane's beauty products, make some time to visit its factory, museum and garden headquartered in Manosque. Browse perfumes, lotions and gift packs straight from the source, view the origins of the brand and its specialty in making products with essential oils and natural fragrances in the museum and even see L'Occitane perfumers in their lab coats making their concoctions. Reservations for tours are recommended.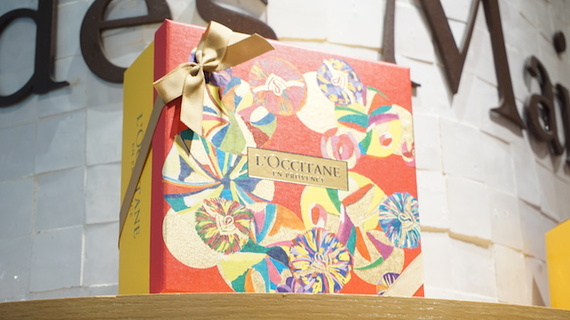 Tourist information
I visited The Alpes de Haute Provence as a guest of Atout France. For national tourist information on France visit http://ca.rendezvousenfrance.com. If you're looking to explore the Alpes de Haute Provence region further, check out www.tourism-alps-provence.com to help create your itinerary.
Photos courtesy of Desi Globetrotter.