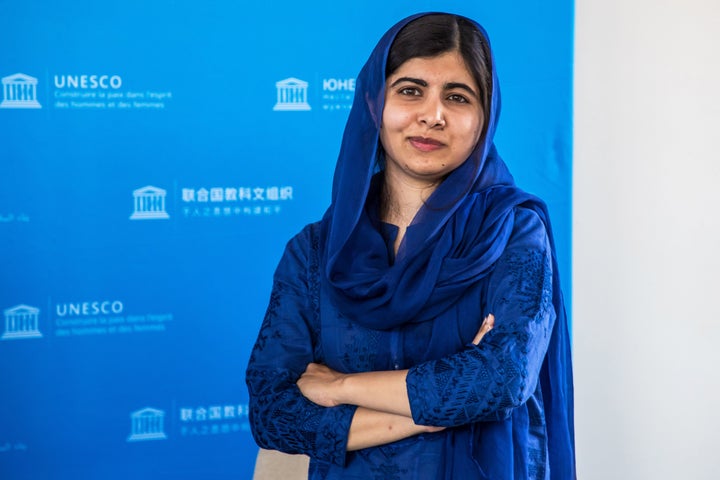 Quebec Education Minister Jean-François Roberge said Nobel Peace Prize recipient Malala Yousafzai would be able to teach in the province, as long as she didn't wear her headscarf.
The remark made on Twitter by Roberge came after he posted a photo of himself alongside the 21-year-old activist when they met in France, where Roberge said they discussed "access to education and international development."
He responded to the criticism he received on Twitter by voicing his support for the bill.
Roberge was asked by Montreal-based journalist Salim Nadim Valji how he would respond to Yousafzai wanting to become a teacher in Quebec. After all, the Nobel Prize recipient is regularly seen wearing a hijab.
Roberge said having Yousafzai work in Quebec would be a "huge honour," but teachers cannot wear religious symbols while on the job in the province.
"I pray that you continue to open your homes and your hearts to the world's most defenceless children and families," she said about Canada in 2017. "And I hope your neighbours will follow your example."
With files from Andree Lau and The Canadian Press