HuffPost Canada Finds is committed to sourcing the best products that suit your needs. All of our picks are independently curated. At times, we may receive a share from purchases made via links on this page.
When we were kids, advent calendars meant a chocolate every day until Christmas. Now that we're older and can eat chocolate whenever we please, they've lost their appeal. Luckily, there's a plethora of adult-appropriate advent calendars out there ranging anywhere from jewelry to wine.
For beauty aficionados, there's no greater gift than an advent calendar full of skincare and makeup products. For one, it's a great way to sample new items from brands you haven't heard of before. Most of these boxes are more wallet-friendly than bank-breaking, so you can buy one for your mom, your bestie and even yourself. We won't judge.
Here are some beauty advent calendars we recommend indulging in this year.
Ciaté London's Mini Mani Month
If one of your New Year's resolutions is to save money on manis and pedis, consider this nail polish calendar from Sephora. You'll get a limited-edition nail file, one full-sized polish and 22 mini nail polishes made with their exclusive GELOLOGY™ formula, which ensures your at-home manicure stays put for weeks.
Sugar Trip 25 Days of Beauty from NYX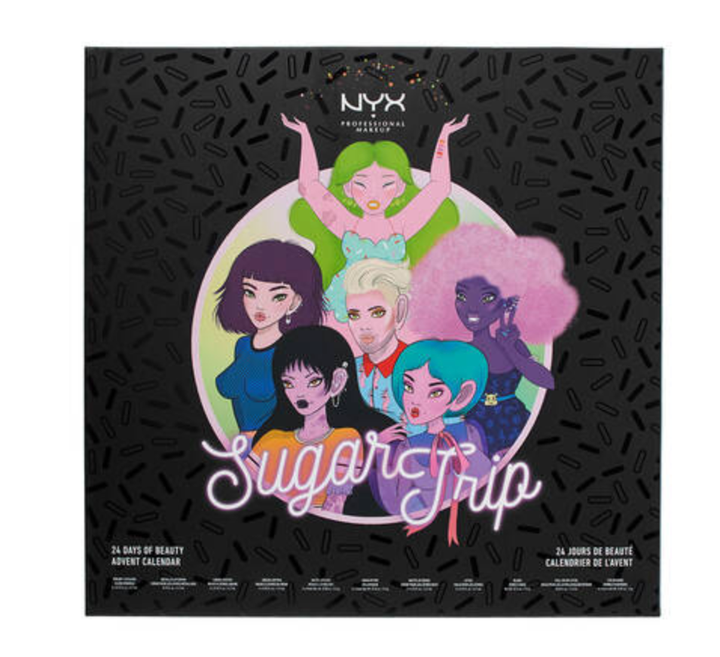 This set from NYX is a great budget-friendly option for the aspiring makeup artist looking to revamp their toolkit. Included in this calendar are gorgeous matte lipsticks, velvety eyeshadows and shimmering blushes. Consider it your one-stop shop for makeup treats.
A Tale from L'Occitane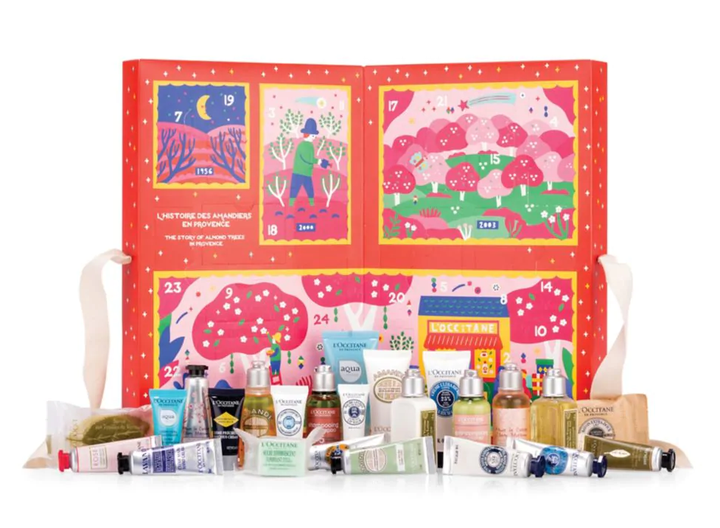 This calendar makes the perfect gift for the do-gooder in your life. Along with the best body and hand creams in the business, you'll also receive tips on ways to do something good for the planet. For example: "Upcycle old newspapers into plant pots." Imagine how good you'll feel after the 24 days are over.
Glittery Galaxy of Makeup Magic from Charlotte Tilbury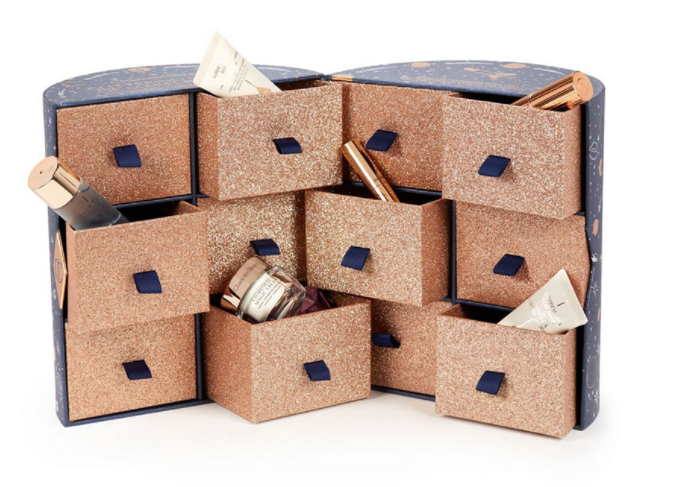 Charlotte Tilbury is, bar none, the golden standard for beauty advent calendars. This is a treasure trove of beauty marvels! This box (which you'll totally keep and repurpose afterwards) contains not one but two full-sized lipsticks and eyeshadows, plus enough travel-sized samples products to complete a full skincare and makeup routine.
Dove's 12 Days of Christmas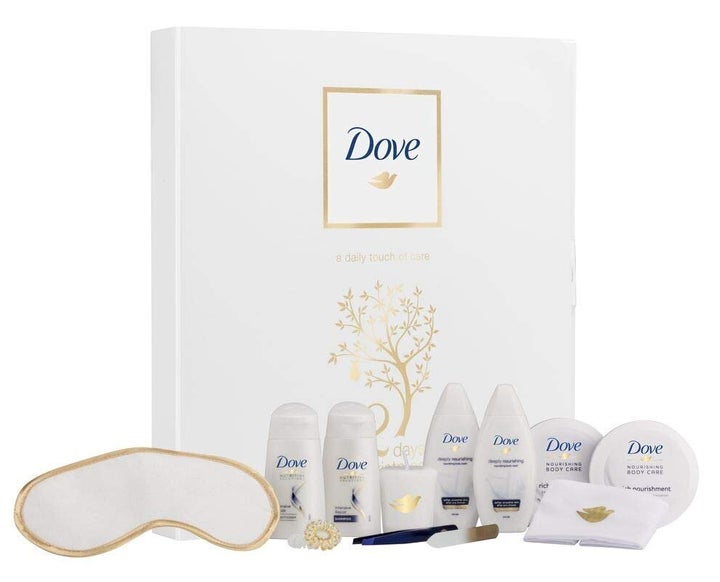 Everyone has that friend––you know the one, right? The one who uses bar soap to wash their face, body, even (gasp!) hair. Do them a favour and get this advent calendar that includes body wash, shampoo, conditioner, plus an eye mask, tweezers, and a jersey headband.
Dream Big This Christmas from The Body Shop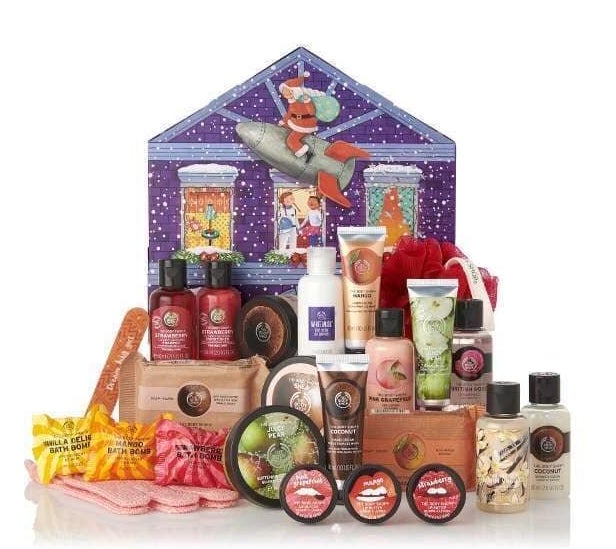 Worth $140 in value, shoppers can get their hands on 24 bath and beauty products for under $70. Daily surprises include bath bombs, body scrubs and creams to keep your skin moisturized and hydrated throughout the winter. With so much variety, the contents of this advent calendar double as stocking stuffers or Secret Santa presents.
24 Days of Clinique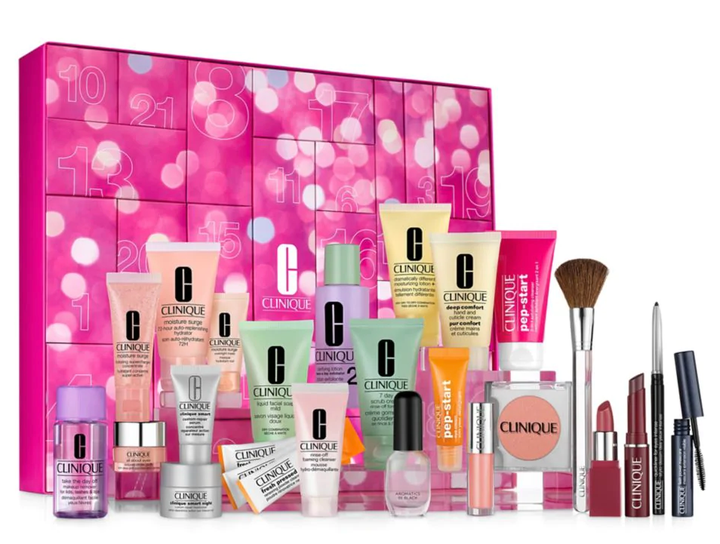 Clinique is an old faithful brand for beauty lovers, but their advent calendar is anything but stale. You'll find a hearty mix of the brand's staples, like the cult favourite Take The Day Off Makeup Remover and Almost Lipstick in Black Honey, plus unexpected goodies like a blush brush and a small perfume.
12 Nights of Wellness from Saje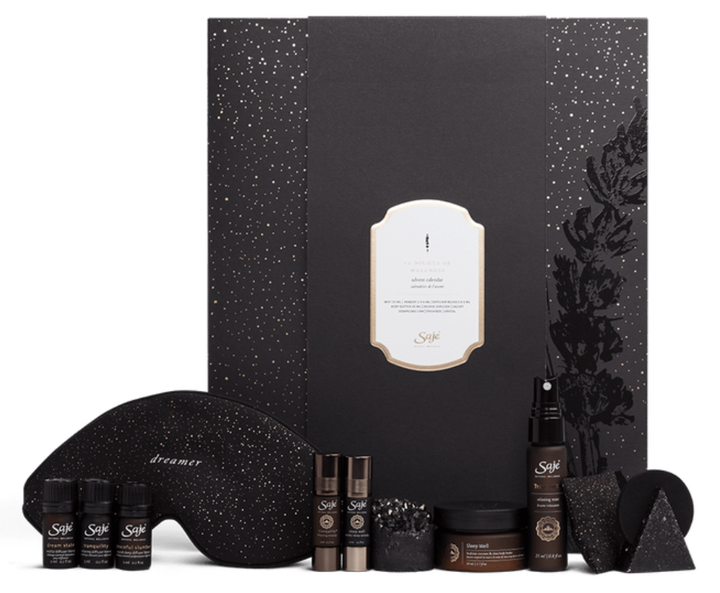 This wellness advent calendar has everything needed for a good night's sleep. Think diffuser blends, body butter, eye masks—just about everything short of melatonin.
12 Days of Red Carpet Glam from Rodial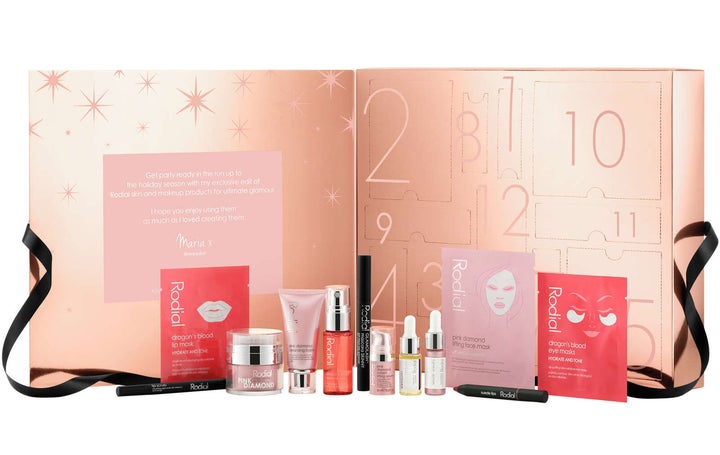 If you've got places to be this holiday season, this is the skincare set is just the ticket. Rodial is offering 12 days of skincare goodies: mask for every part of your face (lip, eye, and full face), serums, scrubs, moisturizers and more.
Diptyque Paris advent calendar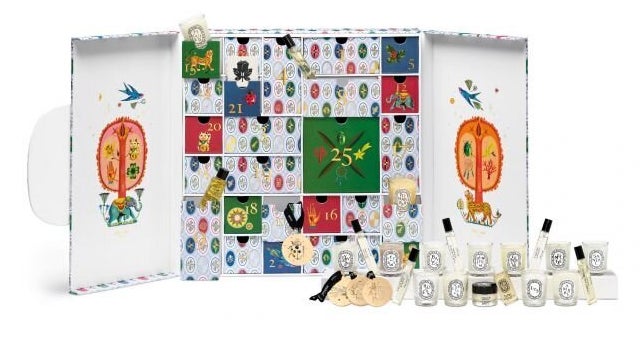 If a Baies candle is part of the millennial beauty-lover starter pack, then this collection of mini candles, perfumes and skincare products certifiably cements you in the millennial beauty hall of fame. We don't make the rules. After discovering each surprise, the metal box can be repurposed to store other lucky charms, thus extending the holidays.