On January 17, the Conservative Party of Canada held its only French-language debate of the leadership race. For anyone who believes that the French language should be an intrinsic part of the political life of Canada, it was an exercise in frustration. To quote a National Post headline, it was a case of the "Tories and the (broken) French Connection."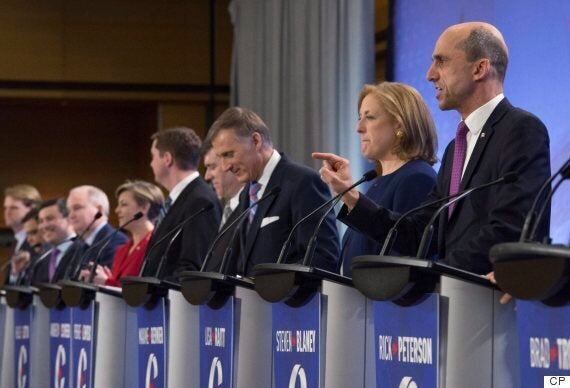 Since the late '70s, all Conservative prime ministers were able to speak French. Mr. Joe Clark and Ms. Kim Campbell were not totally at ease in French, but they had the basic communication skills needed for the job; at the other end of the spectrum of linguistic competence, Mr. Brian Mulroney had complete fluency in both languages.
By beginning his speeches «en français», Mr. Stephen Harper showed his respect for the preamble to the Constitution of 1982 which states that French and English are the official languages of the country. Even that preamble has a flaw, since Quebec is in constitutional limbo.
(May I remind all functionally unilingual candidates for the leadership of the Conservative party that the constitution of 1982 was adopted, despite the unanimous rejection of l'Assemblée nationale. Thirty-five years later, no contemporary political party of Quebec nor any government of Quebec, whether they be «indépendantiste,» «nationaliste» or «fédéraliste» have ever proposed to adopt this document as it is written. If I may paraphrase Hamlet, something is wrong in the kingdom of Canada.)
What is the one skill that all politicians, whatever their party or the level of government, simply must possess?
The possibility of a unilingual prime minister brings us back to the tired gripe: "It's not fair! If my grandchild can't speak French, then he can't become prime minister of Canada!" I will take a deep breath and carefully search for diplomatic words.
To this, I ask you: what is THE ONE SKILL that all politicians, whatever their party or the level of government (municipal, provincial or federal) simply must possess?
A politician's daily duties include reading documents, researching, interacting with civil servants and bureaucrats, writing speeches, answering pointed questions from news reporters, convincing other politicians and voters that his vision is the best. He or she must be able to encapsulate a complex situation in a neat 20-second clip for the evening news on TV. In other words, all politicians must be skilled communicators.
In 1971, I acquired the certificate to teach French as a second language in Ontario. With my five years of experience teaching languages, I can say with confidence that three conditions are essential to learn a language. You must have a) intelligence, b) motivation and c) be willing to work hard over a long period of time. So, if your grandson or granddaughter cannot or will not acquire the communication skills needed to become prime minister of a bilingual country, please do the kid a favour and ask his or her guidance counselor to steer them towards a profession where effective communication is not the most important skill required.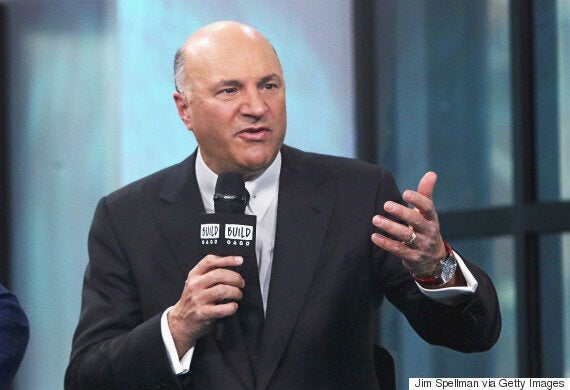 A few candidates have said that they will learn to speak French; as a teacher, I am skeptical of this claim. I'm sure that being the leader of a political party is an extremely demanding job. On top of possibly more than 60 hours per week dedicated to the job, dozens of town hall meetings -- to say nothing of a family life -- you would need to commit an extra 10 or so hours to learn a new language.
Perhaps those language classes might give him or her the ability to order an all-dressed pizza in a restaurant and then ask the way to the washrooms -- and with a heavy accent, he or she may sputter a few words in broken French. But is that effective communication? A politician that already has a sound, basic knowledge of the French language will be able to improve on the job -- but to start from scratch appears to be mission impossible.
From my side of the "Two Solitudes," the divide between Anglophone and Francophone Canadians, I would like to ask a fundamental question to all functionally unilingual candidates who are aiming for the job of prime minister: «Est-ce que nous faisons partie de votre pays lorsque nous parlons le français?» (Are we in your country when we speak French?)
Monsieur O'Leary, my motto is «Je me souviens!»
Any top politician who hasn't got the linguistic competence to communicate effectively in the two official languages implicitly suggests a significant step backwards towards the constitution of the United Canadas of 1840, where the stated objective was to "swamp the French," as Lord Durham said. Fluency in both official languages is a non-negotiable minimum for top bureaucrats, cabinet ministers, judges on the Supreme Court or a prime minister.
In Quebec, a situation where such pillars of the country are functionally unilingual, can only be perceive as a de facto rejection «du fait français». The ROC (Rest of Canada) should be aware that there is only one possible answer for what appears to Québec as a hostile policy.
Monsieur O'Leary, my motto is «Je me souviens!»
Follow HuffPost Canada Blogs on Facebook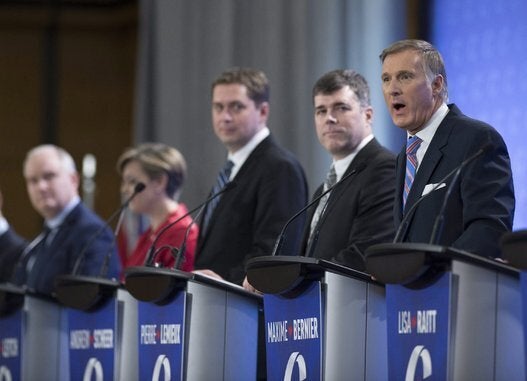 Conservative Leadership Candidates