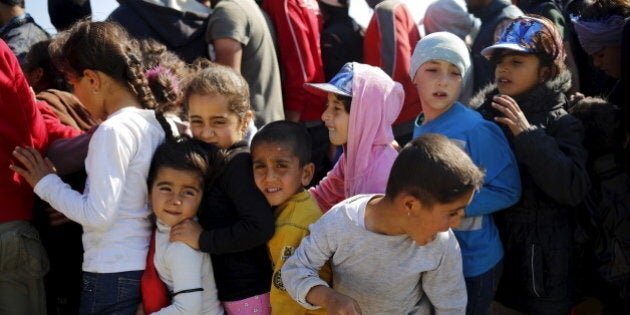 June 20th is World Refugee Day. Observed for the first time in 2001, this day draws attention to the urgency and extremely difficult conditions faced by 60 million refugees and internally displaced persons (IDPs) around the world. This June 20th, I pay tribute to the courage and hope shown by these millions of refugees.
The number of refugees and displaced persons is on the rise globally. For example, half of Syria's population are now refugees or internally displaced, in a tragedy unfolding before our eyes. Syria is not alone; elsewhere in the Middle East, the situation is also dire in Iraq and Yemen, while hundreds of thousands of Palestinians refugees are in need of help. Many refugees are making their way to countries such as Turkey, Lebanon and Jordan, countries already overwhelmed, and hundreds of thousands of refugees have tried to cross the Mediterranean to seek refuge in Europe. Too many have died in their attempts to find security.
We must also raise awareness of situations that, all too often, don't get enough press. In Asia, over 50 years of conflict in Myanmar has resulted in over 1.4 million refugees and displaced persons. Pakistan faces a dual crisis, given the large number of refugees it has taken in (over 1 million Afghan refugees in December) and the steadily rising number of IDPs (590,000 in 2015). In South America, one of the world's largest populations of IDPs is in Colombia, as the result of a long civil war that only now appears close to ending.
In Africa, including in the Central African Republic and South Sudan, hundreds of thousands of people are fleeing conflict, drought, and political crises. And yet the plight of refugees in African countries is barely noticed by the international community. There is also a very worrisome and very real problem of radicalization in refugee camps. These camps are being used by terrorists for recruiting young people. The promise of a better life is often used as a tool to radicalize these refugees who have no other viable options.
We also need to think about future generations, as too many children are caught in conflicts and humanitarian crises.
We also know that climate change will lead to the forced migration of millions of people, exacerbating the current crisis. According to some estimates, we could see 200 million climate migrants by 2050. Some population displacement will come directly as a result of rising sea levels or extreme weather events that leave some regions uninhabitable, aggravating food insecurity. The UN High Commissioner for Refugees (UNHCR) recently stated that the number of people displaced each year by natural disasters will soon be much higher than those displaced by conflict. Canada should make stronger commitments on the climate change front. A good first step would be to rejoin the UN Convention to Combat Desertification that the Conservatives had withdrawn from.
Although Canada played a significant role by taking in over 25,000 Syrian refugees last year, they account for less than one per cent of the world's refugees. I believe Canada must do more and become a global model. Canada should increase its acceptance of refugees, regardless of their home country. A refugee is a refugee, regardless of their origin. Settling a larger number of refugees each year is just one solution Canada could consider. Canada should also provide increased humanitarian assistance in crisis situations, and increase its development assistance in fragile states.
We must also empower local actors working to better the lives of their communities. In addition to regular support for Canadian and international humanitarian organizations, Canada should support local organizations in crisis zones that are doing much of the work, without funding or support. In Syria I know of several local relief organizations that continue to help their community, despite the dangers of the conflict. These brave individuals need our help.
We also need to think about future generations, as too many children are caught in conflicts and humanitarian crises. I have asked Canada to support the creation of the Education Cannot Wait Fund, and I am disappointed that the government did not announce a contribution for this initiative when it attended the World Humanitarian Summit a few weeks ago.
Finally, Canada and other donors must address the root causes of forced migration. This means applying concrete and viable political solutions to prevent conflict and fight climate change. One way to do this is to support the inclusion of women in conflict prevention initiatives. I am proud to have encouraged the other members of the House of Commons Standing Committee on Foreign Affairs and International Development to conduct a study on women, peace and security, and I hope to see Canada adopt the recommendations coming out of that study.
Many challenges await us. This June 20th, we must do better for refugees, both at home and abroad.
Follow HuffPost Canada Blogs on Facebook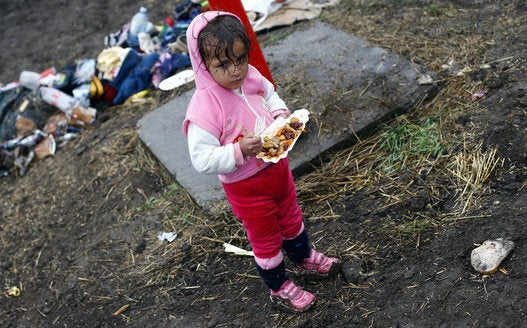 Refugees Clamber Through Mud At Idomeni