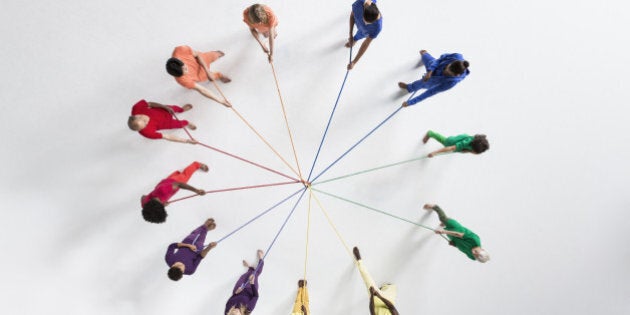 The following is the text of the keynote speech I delivered on March 27, 2015 for the Punjabi Community Health Services 'International Women's Day' gala, held at the Apollo Convention Centre in Mississauga, ON. The full video is below.
When I was asked by the Punjabi Community Health Services to speak at this gala, my initial reaction was excitement to be given such an honour to stand at this podium before you all tonight.
That feeling, however, quickly turned to nervousness, fear and endless anxiety-ridden phone calls with my family. What words of wisdom and inspiration can I give to others, when in my heart I still feel like that shy girl who grew up in Malton, Ontario, who used to wear two braided gutnees (pigtails) to school -- and who used to spend banquet hall parties like this one hidden in the coat check reading a book I had gotten from the library?
Needless to say, even though I'm no longer wearing gutnees, the prospect of giving this speech has made me feel intense gratitude, because in many ways, my presence on this stage should be unlikely.
I am a minority. I am brown-skinned. I am middle class. I am an immigrant. I am a woman.
And in many places in the world, that is reason enough for people to say ''no" to me. Reason enough in places in this world to be discriminated against, to receive an inferior education or none at all. Or in some places, reasons enough to be killed.
But those things didn't happen to me. Instead of growing up in a place where the world could have told me "no" to everything I am and wanted to become, my dad, a former Malaysian army sergeant, decided to come to Canada.
My dad with my mother and their three young children, came here in the winter of 1988 with the promise of a single mattress for all of us to sleep on in a house in Brampton, Ontario, and just $20.
And when I think of my childhood and our family coming from Malaysia to Canada, I know that my story, my family's story, is not unique -- it is not so different to what many of you here in this room tonight know so well, and have experienced.
To know another life in a country. To choose to leave that behind and take your chances in another. To want more for yourself and your family. To learn more. To do more. To be more.
A country that allowed for example, Women of Action honoree Rama Kapur to come here in 1974 with two young children and become an instrumental force in helping women like herself begin careers in this country.
A country that allowed Navjot Gurm to come here at 11-years-old and become a champion for brain injury survivors.
One that allowed Tia Bhatia to arrive here in 1992 after being adopted to become an actress and an advocate for adopted children and girls.
A country that allowed a shy brown girl like me with gutnees who was once terrified of public speaking, a chance to grow into someone who could be bold and vocal and to dream and do much more for myself than I could have ever dared to do, had I almost grown up, somewhere else.
A place that allowed me to go from watching my mother deliver the Toronto Star newspaper for a living to support us as young kids, to me not just 13 years later becoming a published columnist and reporter for that very same newspaper.
That is what Canada did to me. And there are so many stories like that in this room, and what this country has done, and is doing for you and your families.
But with these gifts that we know we have, there also comes great responsibility.
I remember the day I first started at the Toronto Star as an intern. I was 19 and had just finished my second year at the University of Toronto. During our first day at the building at One Yonge Street in downtown Toronto, they brought our group of interns into the all-editors news meeting -- the meeting where they decided what would appear in the newspaper next day all across the country.
I remember so distinctly staring around at the room of editors and the people around me, including my own fellow interns, and I remember the exact moment of realizing that everyone in that room, except me, was white.
At first, that realization thrilled me rather than scared me. Here I was being a pioneer I thought, with an admitted nod to my own ego. I was bursting the doors open for people like me and felt very proud of myself for doing so.
But the truth is, upon reflection many years later now, I wasn't. Simply occupying a presence in the room was not helping other women, other visible minorities have a seat at the table. It was only helping me.
I realized in my life, I will come and go. But the influential institutions and the circles of power that I suddenly found myself having access to would remain unchanged and closed (and therefore our societies unchanged and closed to people like me), unless I chose to not only keep the door open behind me, but to go out of my way to break those walls down to allow any capable person access to walk alongside with me on this journey.
I often believe its all too easy when you exist as a member of the "other," like a minority community like ours, for someone to cling to the idea of being the "first one," the "only one" and achieve what they can in the world for themselves and then go home with the pride of that recognition and nothing else.
What if instead of believing there are limited seats to the table, we all chose to add more chairs?
How different would our world be? And how different would our community be?
The women who we are celebrating tonight to receive the Women of Action award, they are leaving the doors open behind them, and all adding more chairs to the table in their own way.
I encourage all of you to do the same in your own spheres of work and life.
And I know I certainly would not be standing here, as an immigrant, as a South Asian, as a woman if it were not for those who thought I deserved a chance, who opened a door and kept it open for someone like me.
And that right there, is the beauty of why we, our parents, our grandparents, all chose to come to this beautiful country of Canada.
In my family, that choice was made by my father for his three young children.
I mentioned at the beginning how nervous I was to give this speech. Because the last speech I had to give in front of a room full of people was seven months ago. Seven months ago I had to stand at a podium similar to this one, and deliver my father's eulogy at his funeral.
Seven months ago my father was standing on a beach while on vacation in Cuba. And while staring out at the ocean, he had a massive heart attack and died instantly. He was 61. They later pulled his body from the ocean, and it took us two weeks here in Canada to be get him from Havana back in Toronto. He came in on a casket on an Air Canada plane and landed at Pearson International airport, the same airport, and the same airline, that he was on when he brought all of us here to Toronto for the first time 25 years ago.
By making that bold move to Canada, he opened the door for me, so I can begin to open the door for others. I sincerely hope all of you all here tonight can take the gift this country has given you, and celebrate all the opportunities that are offered to you, and to celebrate what we can all do, for each other.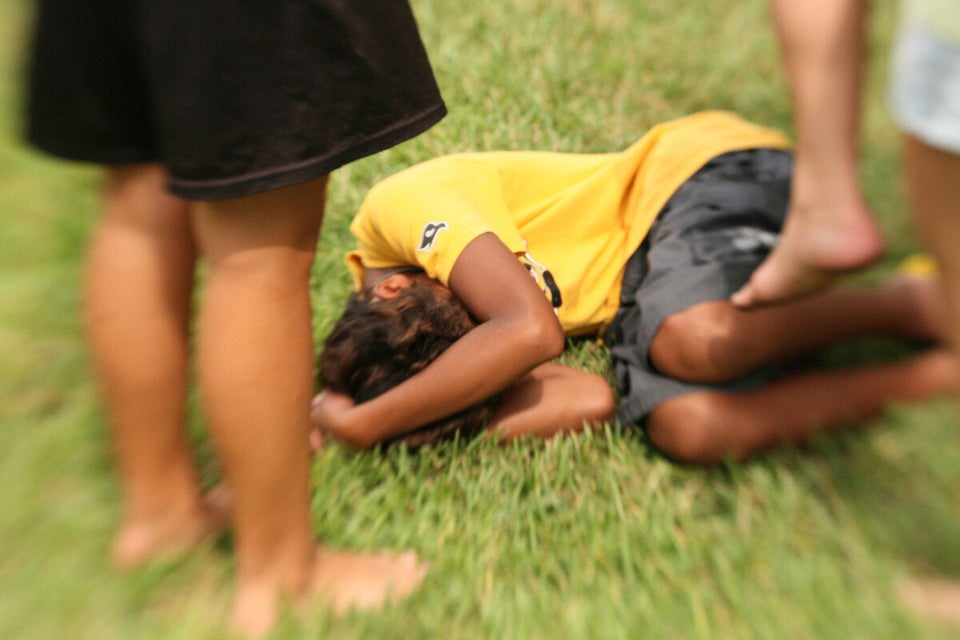 Tips To Fight Racism And Discrimination