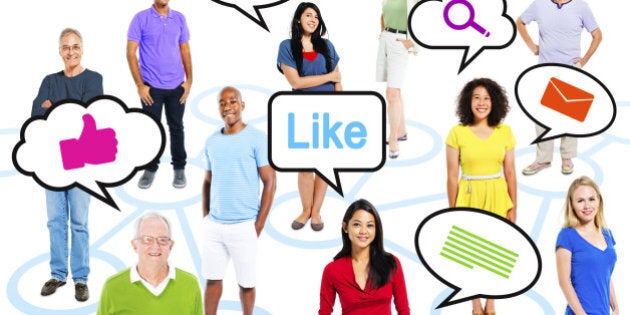 Recently, I had my first Huffington Post blog article posted. While the content focused on Man's love affair with fantasy sports, I also intentionally explained one the reasons why I had begun writing within social environments like the Huffington Post. It was in part, to help build my own online brand identity as an aspiring novelist.
However, what I found interesting in the days after the article was posted, is how many other people I know who are also utilizing social media as a platform, to help unearth their own online audience, outside their existing social network.
The first example is a fellow writer, Michael Croucher. Michael is using social media to build momentum for his upcoming book launch later this spring. On top of his blog, he has been tasked to create a Facebook page for his novel, and maintain an active Twitter and Instagram account.
Another instance is Simon Allard; a 30-something Torontonian who decided last year to leave his comfortable position at a corporate travel firm, in order to pursue his passion. Simon had embarked down a path that he hoped would lead him to a career he could be proud of, rather than just working a desk job that paid the bills. His dream was to become a fully licensed barber and, within the next couple of years, open his own full-service barber shop in downtown Toronto. Simon actively engages with social media not only to keep up with industry-related trends and to let his family, friends and followers know how he is faring, but to also pro-actively attract new clients.
So while Simon's end-goal may be quite different from both mine and Michael's, it stems from a similar motivation to build out his own robust online brand.
Here are four helpful tips anyone can employ, to take advantage of the power of social media for more than just selfies and vacation updates.
1) Contribute actively to like-minded communities. While maintaining your own blog is a great idea, you should also consider contributing to other, more-established, online communities within your industry or field of interest. The value lies in the fact that every piece of content you contribute -- which has your name attached -- may reach hundreds or even thousands of new people. All of whom can find their way back to your website or Facebook page. That community most likely also has a Twitter following. Don't be surprised if in exchange for your active participation with other community brands, that they scratch your back and tweet your message out to their followers.
2) Follow the followers, of people you follow. (A tongue twister, I know). Margaret Atwood, for instance has over 725,000 Twitter followers. That means she is bound to be followed by influential people from all corners of the literary field. And while you shouldn't expect everyone you add on Twitter will necessarily follow you back, don't be surprised if a few do. If you have something interesting to say, they may just take notice.
3) Don't be afraid to ask for help on Twitter. I have seen on countless occasions where normal, everyday people have successfully reached out to celebrities and people of influence, to have their message or cause re-tweeted. It never hurts to ask. But please, don't harass anyone.
4) Strive for more than just 'Facebook Likes'. Sure, it feels great if you convince 500 friends and family members to 'like' your Facebook page but, realistically, how many of these people will ever come back unless you give them a reason to? Engage your audience, instead of just asking for their help or support. Personally, I would be much prouder to receive 20 or 30 comments on on an article I posted, or even two or three comments from total strangers, than I would be if I generated a bunch of 'likes' for a Facebook initiative.
To demonstrate the power of social media, below is a graph that shows the spike in page visits, my own website received, from visitors who first engaged with my online brand via my Huffington Post blog posting. Not only did it get tweeted out to other Huffington Post twitter followers, but one of my friends also re-posted it on her Facebook News Feed. (And not because I asked her too, either.) It was simply something she wanted to do, so that she could share what I was doing with our mutual friends.
The end result was that I received over 150 page views within 24 hour -- all from an 800 word article that only took a few hours to write and submit.

To put this into context, since my website launched earlier this year, my average blog posting generates 10-20 visits; a little more if I re-post it to my own Facebook account. I believe this new success came about because my friend's unsolicited posting offered not only a different kind of credibility to my existing network, but also introduced my work to a whole new audience.
My advice is simply having a Facebook or Twitter account isn't enough. You have to offer your audiences something that will entice both new and existing fans to continue to follow and support you.
Social media is this generation's version Guerrilla Marketing. You get out of it, what you put into it.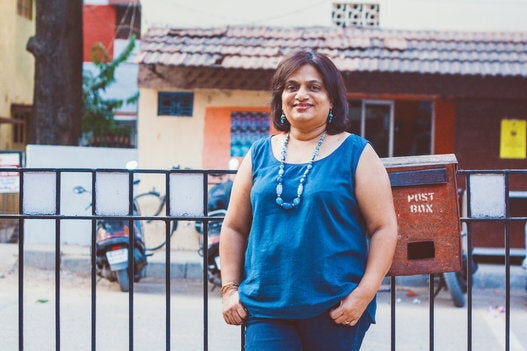 11 Women Who Made A Difference Using Social Media