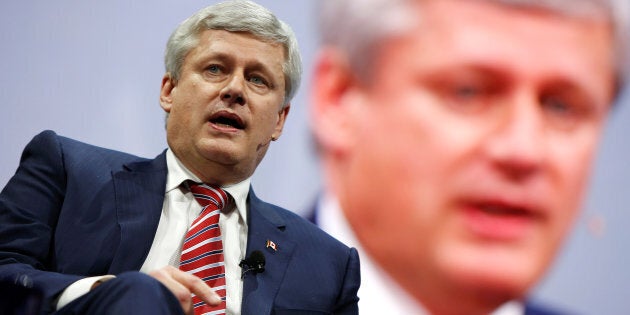 Ontario Environment Minister Rod Phillips is in a bit of a pickle: he has promised to come up with a climate plan but has forsworn using many of the most effective tools (like carbon pricing) because they are associated with the previous Liberal government.
Phillips has hinted at what will be in the plan, which he has promised to release this fall. The Ford government's overall political strategy on climate change, however, is likely to echo Harper's given the number of Harper government alumni now working at Queen's Park.
Doug Ford's principal secretary (who sets the overall political and policy strategy as head of the Premier's Office) is Jenni Byrne, who was Stephen Harper's deputy chief of staff and election campaign manager. The Ford government also has 10 MPPs who were federal MPs or political staffers under Harper, including Greg Rickford who was federal Minister of Natural Resources and who is now the provincial Minister of Energy, Northern Development and Mines.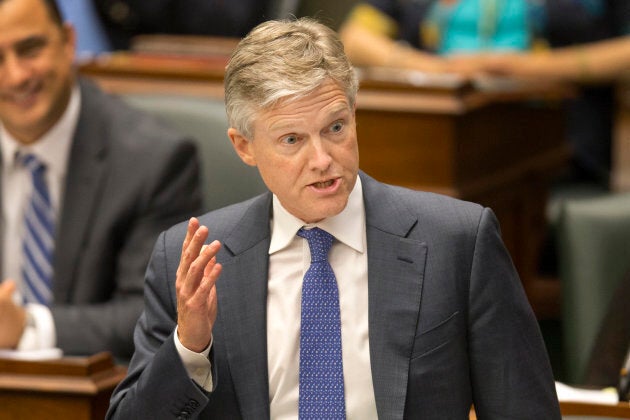 Based on what Minister Phillips has said so far and the record of the Harper government, I'll make three predictions for Ontario's new climate plan.
First, it will focus on adapting to climate change rather than reducing greenhouse gas (GHG) emissions.
Second, it will adopt Harper's greenhouse gas emissions target but, like the former prime minister, not put forward a plan that could credibly achieve those reductions.
And third, like Harper's, it will seek to limit the federal role in energy and environmental policy-making — though I believe this is an overreach that will ultimately have the opposite effect.
It is not a substitute for reducing the pollution that is causing global warming.
The emphasis on adaptation is clear in Minister Phillips' speeches and in the government's online consultation form, which identifies the first area of focus for the new plan as "creating an understanding of the effects that climate change is having on our households, businesses, communities and public infrastructure to better prepare and strengthen our resiliency."
Building more resilient communities is important and necessary, but it is not a substitute for reducing the pollution that is causing global warming. You would have to argue, as Phillips has hinted, that Ontario has already done its part to reduce pollution by closing coal plants and will therefore focus on protecting Ontarians from climate impacts.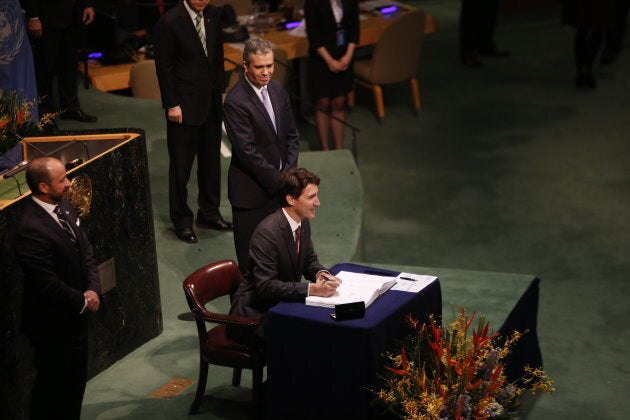 Thanks to the success of the previous government's climate plan, Ontario's GHG emissions are already 22 per cent below 2005 levels, so achieving a 30-per-cent reduction by 2030 is not a huge stretch (though it is made more difficult by the Ford government's gutting of that planand its commitment to reducing the cost of gas).
By adopting this target, Phillips could claim that Ontario is matching the national target which may be politically expedient but would be problematic for two reasons. First, the implicit deal underlying the national climate plan was that Ontario and Quebec would reduce their emissions by more than 30 per cent so that oil exporters Alberta and Saskatchewan could do less. Second, Canada (and Ontario) needs to ratchet up the level of ambition if we want do our fair share towards limiting global warming to 1.5 degrees Celsius (the aim of the Paris climate agreement).
It can be confusing to compare reduction targets with different base years, so I've graphed them below.
The key thing to remember from the Harper years is that his government never attempted to implement policies to achieve their target. Instead, they launched a few minor programs and hoped no one would do the math to see if it was enough to meet the target. We may very well see the same approach with the Ontario government's promised emissions reduction fund.
The third of my predictions is that the legal challenges by Ontario and Saskatchewan of the federal carbon tax will backfire. The Harper government didn't take an active role on energy policy, which Harper himself viewed as provincial jurisdiction. Indeed, Harper's federal government wouldn't even attend the meetings of provincial premiers to craft a national climate and energy strategy.
Building on this tradition, the Conservative premiers of Saskatchewan and Ontario have launched legal challenges of the Trudeau government's carbon pricing plan on the grounds that the federal government doesn't have the constitutional authority to impose this particular price on pollution.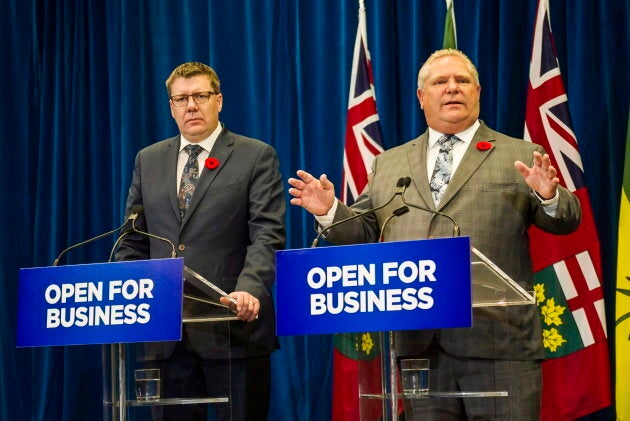 The Trudeau government's response, however, has been to argue that climate change is such a wide-ranging threat that the federal government can take action in this policy area under its constitutional authority to preserve peace, order and good government.
If the courts accept this broader interpretation of federal powers, Ontario's court challenge could strengthen the federal government's hand in future negotiations with the provinces over climate policy — the very thing that Stephen Harper fought so hard to avoid.
The Harper government's climate approach was more effective at decreasing Canada's international reputation than carbon pollution. If the Ford government takes a page out of Harper's book on climate, Ontario is headed down a dangerous path.
Have you been affected personally by this or another issue? Share your story on HuffPost Canada blogs. We feature the best of Canadian opinion and perspectives. Find out how to contribute here.