I am writing to express my sincere disappointment in a recent blog that appeared on the Huffington Post by Jeff Rose-Martland (Harper Cares More About Dead Veterans Than Living Ones). The insinuation that the government of Canada only cares about dead veterans is so offensive it barely deserves a response. But given the propensity of this self-appointed "Citizen Advocate" to caustically cry moral outrage and incite fear among veterans, I am happy to outline for your readers our government's accomplishment, and restate our deep commitment to serving the veterans who have served us.
There are many important ways to ensure Canadians never forget those who have served and sacrificed so much for our country. One way is to make sure Canada's veterans are laid to rest with the dignity they deserve. Thanks to the Economic Action Plan 2014, that will happen more often than ever.
By committing a total of $108.2-million in new funding over the next three years, our government is ensuring that all eligible veterans receive a dignified funeral and burial when they pass away.
The program is called the Funeral and Burial Program--it is funded by Veterans Affairs Canada and administered by the Last Post Fund--and Canada has long had what may be the most generous program of its kind in the world. Indeed, many nations don't even offer this service to veterans' survivors.
Mr. Rose-Martland's blog insinuates that committing funding for veterans' funerals and burials is trivial when compared with other issues. But no one seems to agree with him.
As the Legion wrote in 2012, "Veterans' organizations, the Office of the Veterans Ombudsman and the Parliamentary Subcommittee on Veterans Affairs unanimously agree that this needs to be fixed now." We have answered the call and worked with these stakeholder groups to address a very important issue.
Let me be clear: It is our duty to provide services to veterans in need from the time they begin their transition to civilian life until they pass away. And of course this is not just about veterans, but their families.
That includes ensuring access to a dignified funeral and burial. To that end, we have expanded the program's eligibility criteria to include all modern-day veterans of modest means.
What constitutes "modest means"?
Some people mistakenly believe that any veteran with an estate valued at more than $12,012 is automatically excluded from the program. If that were true, only the families of truly destitute veterans would qualify.
Our means test is far more generous than that, and it begins with some significant exemptions for families. For example, we don't include the family home or primary car when calculating the value of veterans' estates. We also exempt veterans' first $12,012 in savings because a grieving spouse or survivor shouldn't have to spend his or her last nickel before we step in with help.
The author also had choice words about our government's work to give injured veterans first crack at federal job opportunities for which they are qualified. While unions like the Public Service Alliance of Canada are publicly opposed to giving veterans this important opportunity to continue serving their country, we have made it a priority to assist veterans in making the all-important transition to civilian life. We also work closely with corporate Canada to ensure they have the information needed to tap into their invaluable skill sets.
Lastly, there is our government's commitment to commemorating the heroes who served our country in Afghanistan, including the 158 Canadian Forces personnel who lost their lives there. These men and women deserve to have their sacrifice recognized. Services for veterans and commemoration go hand in hand, which is why our government has increased funding for Veterans Affairs by billions of dollars since 2006.
The author may take satisfaction in stoking fear in a desperate attempt to stake out the moral high ground. I, for one, am more interested in ensuring that veterans have the right information, services and resources needed to move forward once their service is complete. Our government will remain committed to moving forward with Canadians to ensure that veterans receive the support they deserve. They've earned it.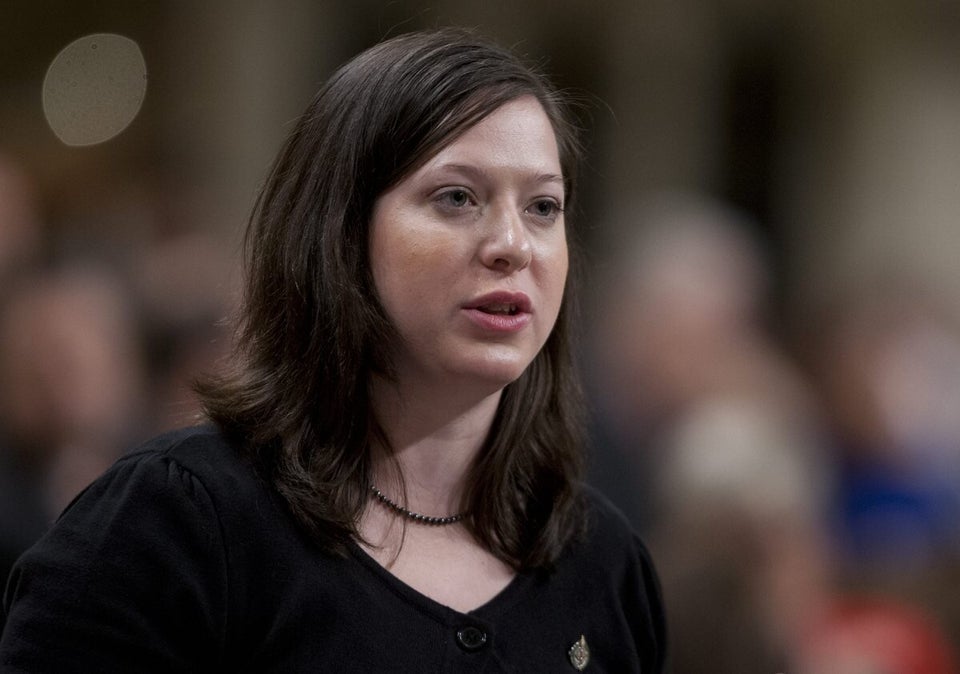 Current MPs With Military Experience