You know an election is coming soon when politicians start digging out issues with which to try to embarrass the sitting government, and that is exactly what Ontario NDP leader Andrea Horvath has done recently. An election is coming in 2018 and the sitting Liberals have stolen some of the NDP's platforms, including an increase in minimum wage, youth pharmacare and free tuition for students from low-income families.
And so Ms. Horvath decides to go after the government for their abysmal record on mental health and, in particular, their failure to implement the recommendations contained in the 2010 all-party Select Committee on Mental Health and Addictions Report. She is right that the Liberals have failed miserably on this issue and I have been writing about it for years. In an op-ed in the Hamilton Spectator in 2015, I pointed out that between 1983 and 2011, Ontario has issued 17 reports on improving mental-health care with little progress.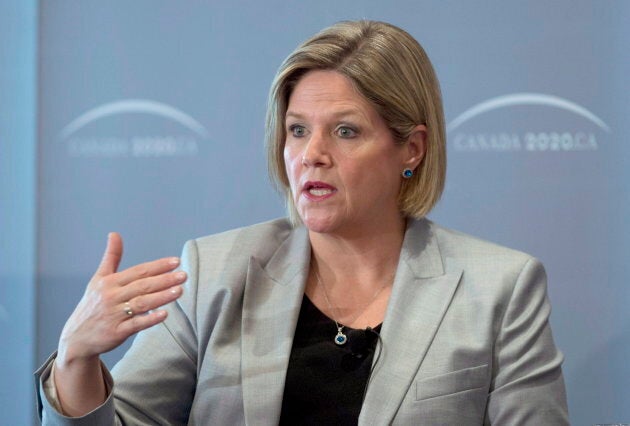 In 2016 in a Huffington Post blog, I pointed out that a young suicidal girl spent eight nights in an Ottawa emergency room because there were no beds, resulting in her being discharged without treatment; and also that the ER in Guelph was brought to a standstill because it was clogged with psychiatric patients waiting for beds. There are many more examples of the shambles that is mental-health care in Ontario.
Then came Sept. 13, 2017, when Ms. Horvath seemed to suddenly discover that the excellent recommendations agreed to by all political parties in Ontario in 2010 had not been implemented.
In the Legislature, she asked why. I agree with her sentiment, but I have to ask where she has been for the past seven years. Health Minister Dr. Eric Hoskins then provided what I consider to be an inane answer. The government is providing something called "youth wellness hubs," he said. I have no idea what that means. They are also providing structured psychotherapy and cognitive behavioural therapy (CBT).
I have no problem with psychotherapy or CBT, but Dr. Hoskins is forgetting his medical school lectures on triage. This means that those who are the most serious get treated first. If you go to the emergency room with a migraine, you can expect to wait if someone with a stroke, heart attack or serious accident comes in after you. This concept is important in mental illness, too, and in 1988, the Graham Report recommended "that priority should be given to services for people with serious mental illnesses," and that does not mean psychotherapy or CBT.
This might not have happened if the Liberal Government had enacted the recommendations of the Select Committee.
To illustrate, the most difficult blog I've ever written was one in February 2016 entitled "Was Ontario Complicit in a Father's Murder?" The late Robert Veltheer was having problems acquiring adequate care for his son with schizophrenia. His son, Jacob, had been taken to Southlake Regional Hospital in Newmarket, Ont. by the police because he was suicidal. After a week, still suicidal, he was discharged by the hospital against the wishes of his family.
He quickly disappeared, but was found by the police after three days and returned home when he took off again. This time, the police took him to Mackenzie Health in Richmond Hill where he was soon discharged to a residence. He was not sick enough to be in hospital, but the residence found him to be too sick to remain there so they tossed him out. With nowhere to go and no doctor, the family did what any family would do and took him home.
In his psychotic state, he killed his father. On Sept. 25, 2017, the courts found him to be not criminally responsible.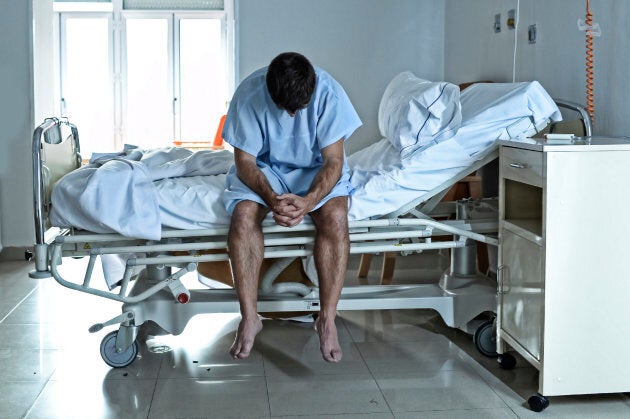 This might not have happened if the Liberal Government had enacted the recommendations of the Select Committee. That committee noted on page 15 that "We know of many cases in which an individual was turned away from hospital because he or she had not behaved violently, or refused much-needed treatment, only to experience a potentially irreversible deterioration in health. We also know of cases in which a son, daughter, wife or father committed suicide, or hurt a loved one after failing to receive care."
And so in recommendation 21 they suggest that:
"The Ministry of Health and Long-Term Care should create a task force, incorporating adequate representation from, among others, mental health clients and their caregivers as well as mental health law experts, to investigate and propose changes to Ontario's mental health legislation and policy pertaining to involuntary admission and treatment. The changes should ensure that involuntary admission criteria include serious harms that are not merely physical, and that involuntary admission entails treatment. This task force should report back to the Ministry within one year of the adoption of this report by the Legislative Assembly."
Recommendation 22 states that:
"The task force created to investigate and propose changes to Ontario's mental health legislation and policy should also investigate and propose changes to the Personal Health Information Protection Act, 2004. The changes should ensure that family members and caregivers providing support to, and often living with, an individual with a mental illness or addiction have access to the personal health information necessary to provide that support, to prevent the further deterioration in the health of that individual, and to minimize the risk of serious psychological or physical harm."
None of this was ever done, nor were most of the recommendations implemented despite agreement for them by all three political parties.
October 1 through 7 is Mental Health Awareness Week, and on Oct. 4, the Centre for Mental Health and Addictions is hosting a breakfast for members of the Ontario Legislature along with the CEOs of other specialty psychiatric facilities in Ontario. Let us hope that the centre is able to remind members of our government just how much work still needs to be done for those with serious mental illness.
Follow HuffPost Canada Blogs on Facebook