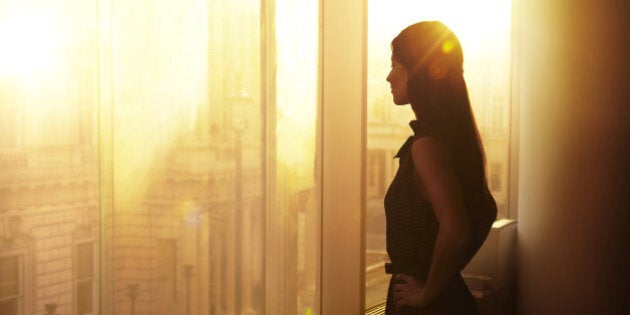 Last Dec. 6 on Canada's National Day of Remembrance and Action on Violence Against Women, I was still reeling from my decision to share my experience with now disgraced CBC star Jian Ghomeshi who is currently awaiting criminal trial for five charges of sexual assault and one charge of choking (for the record, I'm not part of the criminal trial).
I was feeling completely disheartened that in Canada, a country I felt could and should lead on this issue, we were still struggling with the basics: consent, understanding the dangerous implications of a flawed justice system and racialized violence.
Alongside the misogynistic comments and emails that followed my article, I'd also been overwhelmed by an avalanche of stories from other women about: date rape, sexual assault, incest, sexual harassment, marital rape, domestic violence and all the other forms and terms for the sexualized and systematic abuse of women.
For a while I kept a tally going: one line in my journal for every story but I reached 630 and quit.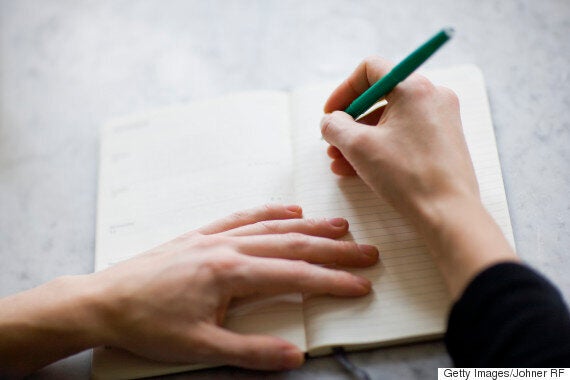 The stories came from every professional, cultural, social and economic class: it turns out sexual entitlement to a woman's body is a common denominator that crosses every other barrier we've constructed.
I heard so many genuinely horrifying and heartbreaking stories, that I feel darkly lucky that actually, nothing worse had happened to me.
However, a year later and this Dec. 6 I'm cautiously optimistic on our potential and ability to finally make progress towards ending our culture of sexual violence.
Initially, this hopefulness may seem naïve and misplaced -- after all the statistics remain abysmal.
A 2015 Canadian Women's Foundation survey found half of all women in Canada have experienced at least one incident of physical or sexual violence since the age of 16 and 67 per cent of all Canadians say they personally know at least one woman who has been sexually or physically assaulted.
Even more jarring: on average, every six days a woman in Canada is killed by her intimate partner.
Often are children are left behind.
But here's why this year, more than any other moment in time, we could be poised to actually change the culture, system and pattern that leads to these tragedies.
You can know a statistic -- even be horrified by it -- but when those statistics become stories, and those stories are coming from women you've known, worked with, are related to or voted for and then the stories just keep coming -- the frame on the issue shifts.
First, there's been a stigma shift.
Today, more women than ever are sharing and owning their stories and experiences versus hiding, ignoring or distancing ourselves from them.
The impact of #BeenRapedNeverReported was outstanding, tapping into something inchoate and authentic in the culture that collectively pushed the entrenched frames of secrecy and stigma.
In law school, I heard how women jurors can actually be detrimental to rape cases, since rather than empathy they wanted to feel like the same wouldn't happen to them and so fixated on something the victim did or didn't do that "caused" the rape or assault.
Similarly, I think many women created a barrier around their own experiences explaining, denying or like me, just moving away from it -- because they didn't want to be defined and judged as a "victim."
Even after I wrote my article, I never thought the words "sexual assault" applied to that night, and it took the vomit-inducing reality of seeing a paper headline with my picture and those words for me to make the connection.
Owning our experiences while not being defined by them creates a powerful collective push for change.
This Dec. 6th I'd say more Canadian women are in that place than ever before, and that makes me hopeful.
A year of powerful personal stories has also profoundly shifted how men view the issue.
You can know a statistic -- even be horrified by it -- but when those statistics become stories, and those stories are coming from women you've known, worked with, are related to or voted for and then the stories just keep coming -- the frame on the issue shifts.
The second reason for my cautious hope is the landscape is getting better -- not where it needs to be, but perceptibly bending towards change -- collective conversations do have an impact (when in doubt consider the progress we've made on gay rights).
Third is that recent large-scale government commitments to pushing a new frame on a centuries-old problem are also reason for optimism.
Along with increased funding and front line training, the #WhoWillYouHelp campaign shows people how they can and should intervene when they witness sexual harassment.
The video reached more than 85 million people and most significantly, it moved public opinion on this issue. The Globe and Mail reports that 58 percent of Ontarians now strongly agree that they have a duty to intervene when they witness sexual harassment (this is up from just 37 per cent before the campaign).
Of course, there's a way to go: three in 10 Ontarians don't always believe sex with another person who is severely intoxicated and passing out constitutes sexual assault. (Mandatory viewing watching of "Consent Is Like A Cup of Tea" could change this).
And finally, I'm feeling hopeful because this year we have a federal government that both cares and is committed to tackling this issue.
Prime Minister Justin Trudeau and his team have the potential and will to significantly change the weather on this issue.
A cabinet with gender parity helps, as do the commitment to a national inquiry into missing and murdered Aboriginal women and an upcoming comprehensive gender violence strategy.
The $20-billion infrastructure commitment will hopefully mean more shelters, low-income housing, and an improvement in the basic netting necessary to help women live free of violence.
So while it's far too early to declare any victories or progress, as we enter 2016 we have some real reasons for hope, which in itself is a bit of a win.
Reva Seth is a best selling author of two non-fiction books and former lawyer.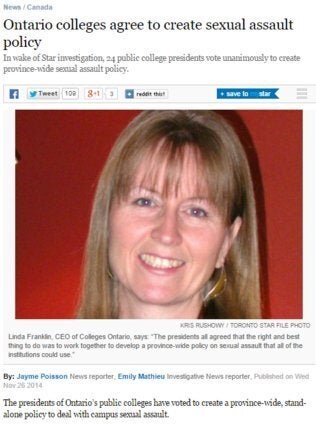 Violence Against Women In The News