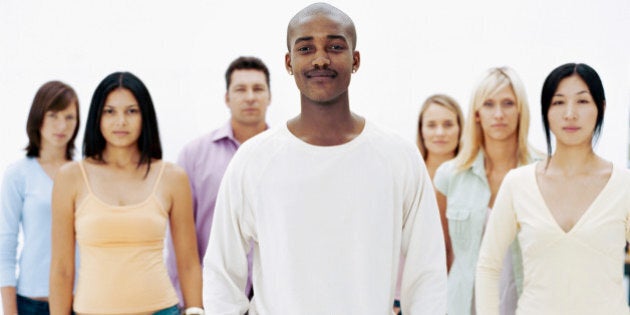 Ask today's young Canadians about their dreams for the future and you'll find a generation that sounds a lot like those that came before. They want to complete their education, afford a home and a family and work in their chosen field. But when asked if they expect to be able to achieve those dreams, you will discover a generation with much less hope and far more pressure than previous ones.
As president of one of Canada's leading employers of young people, I've heard this message at every Youth Open Forum I've held across Canada this year, listening to hundreds of our 18 to 24-year-old employees and their friends share their own stories of struggle and fortitude.
Hearing directly from these young people has reinforced my conviction that we as business leaders need to do more to create meaningful opportunities for Canada's young people, especially those with the greatest challenges, to restore their hope and to build a stronger and better economy for all Canadians.
I'm certainly not alone in this view. Prime Minister Justin Trudeau made creating more jobs and better opportunities for youth a key plank in the Liberal election platform and promised to help young Canadians get the work experience they need to start their careers and contribute fully to Canada's economy. He's already pledged to invest hundreds of millions of dollars in a new Youth Employment Strategy to create thousands of jobs, paid internships and co-op placements.
But government can't do this alone, particularly when you consider the magnitude of the problem. The Canadian youth unemployment rate stands at more than 13 per cent, nearly double the unemployment rate for adults. But that doesn't tell the whole story. Within that 13 per cent are large numbers of Opportunity Youth -- young people with a strong desire to work who face various systemic barriers to employment, requiring even more support in finding paths to opportunity.
This is where Starbucks will invest time, money and resources ensuring youth facing the biggest barriers will have the opportunity to spark productive lives through meaningful employment, including part-time jobs with full-time benefits like medical and dental, tuition reimbursement and Starbucks stock.
These motivated young people represent a vital and untapped resource for Canadian business, but many employers don't have clear strategies to recruit, train and retain them. And young people often aren't aware of the opportunities that exist, or the steps they need to take to secure these jobs. It's critical that business works with government and social agencies to change that.
For 13 years in Surrey B.C., Starbucks has provided non-work-ready youth with the support and in-store work training they need to achieve gainful employment, in collaboration with Pacific Community Resources Society. We've graduated 500 youth from this program, and it's nowhere near enough. Last fall we expanded this program to Vancouver, Toronto and Calgary, and this month to Montreal. Coupled with in-class life skills and employability training, our goal is to see these youth secure employment -- with us or someone else - or return to school within 12 weeks of graduating from the program.
But tackling the youth unemployment rate and creating meaningful opportunities at scale requires more.
That's why we've committed 10 per cent of our store hires in Canada to Opportunity Youth. Combined, these programs will commit more than 4,000 jobs and work placements over the next three years. We've achieved great success with the City of Toronto's Partnership to Advance Youth Employment (PAYE) since first launching this commitment in April, and through unprecedented alliances with Société de development social de Ville-Marie in Montreal and B.C.'s Ministry of Social Development and Social Innovation in Vancouver, we will identify and hire Opportunity Youth in our Vancouver and Montreal stores, with plans to expand to other cities next year.
But we're only one business. Imagine what would be possible if other businesses across Canada created their own relationships with governments and not-for-profits to help Canadian youth succeed.
I believe that by supporting young people who need our help to launch their work lives, we'll not only create real pathways to success and strengthen the communities we serve; we'll also help give them the same hope for the future that previous generations enjoyed.