GEORGE OURFALIAN via Getty Images
HuffPost Canada bloggers bring unique and thoughtful perspectives to the events that shape our world, adding an important depth to the online discussion. This year was no exception.
One of the biggest news stories of 2015 was the Syrian civil war, which has produced the worst humanitarian crisis of the 21st century. Canada has a legacy of welcoming refugees from war-torn regions around the globe, and many of our bloggers shared their firsthand experiences of coming to Canada as refugees.
Others shared their everyday triumphs, most personal experiences and hard-earned wisdom. So, let's raise a toast and look back at some of the notable blogs we published in 2015.
Canada's Legacy Of Welcoming Refugees
When I Was 3, The Same Age As Alan Kurdi, I Became A Refugee
by Tasneem Jamal
"To give of yourself to alleviate the suffering of another is a privilege, its rewards incalculable. When we deny Alan and so many others like him, we deny ourselves."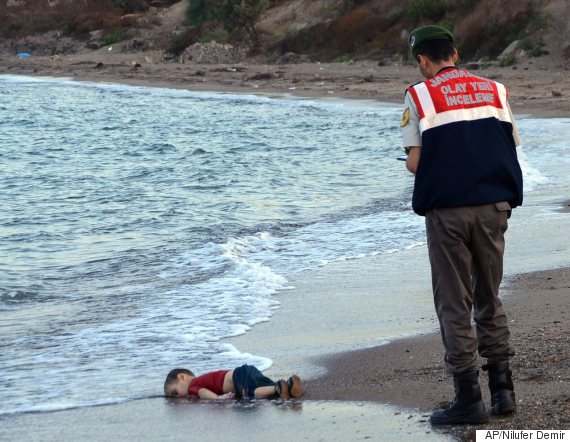 I Was A Refugee From The Soviet Bloc - This Is My Story
by Artur Wilczynski
"It is remarkable how being saved from death and danger can elicit the strongest dedication to a country."
The Tides Turn Toward Climate Action
Canada Should Be A Global Leader In Natural Habitat Conservation
by The Nature Conservancy of Canada
"Conservation of our natural ecosystems is integral to any effective Canadian strategy to slow climate change and to mitigate its effects."
Highlights From Canada's Federal Election
As A Muslim, I Think Canada Should Ban The Niqab And Burka In Public
by Raheel Raza
"The niqab and burka have nothing to do with Islam."
Why I'll Miss Laureen Harper
by Valerie Pringle
"She is a shameless promoter of all things Canadian and never stopped plugging them, whether it was Ron White shoes to the spouses at the G20 or Lankaaster cheese (supreme global cheese winner) to a point where you could no longer find it in any store."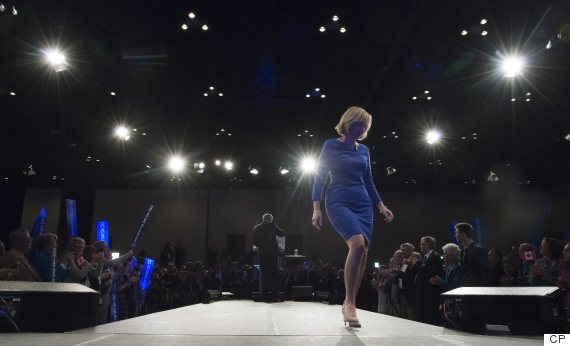 A Letter of Gratitude to Stephen Harper From Two Doctors
by Dr. Hasan Sheikh and Dr. Alex Caudarella
"We know you demand excellence from your ministers and it must have been frustrating that he screamed that his policies were good for refugees, while physicians continued to explain that asthmatic children were going without their puffers, or diabetic pregnant women could not get insulin."
Justin Trudeau-Mania
Why Objectifying Justin Trudeau Is Not OK
by Lauren Messervey
"I objectified a potentially great leader and I am taking this moment to say that this is a HUGE problem. We bash every man who decides to "appreciate" the beauty of women that they find attractive, but if a woman decides to do this to a man, it's fine. It's really not."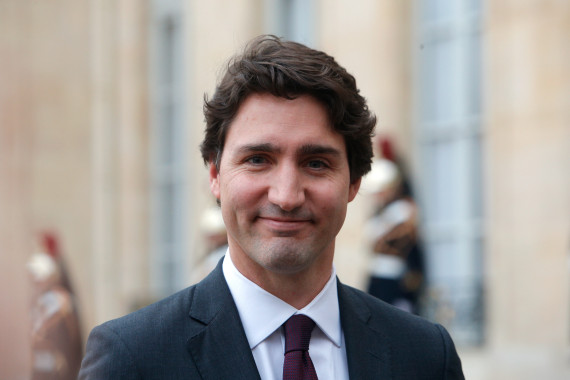 Damn Straight, We Should Be Paying For Trudeau's Nannies
by Joshua Ostroff
"The accusation of hypocrisy over government-paid nannies to help with the prime minister's three young children feels petty and penny-ante. But as a parent, it's also incredibly insulting because of what it reveals about the lack of value and importance that these people put in child care."
Tackling Terrorism And Islamophobia
Here's Why Your Islamophobic Intolerance on My Newsfeed Is Hypocritical
by Crystal Langille
"Let me first remind you all that you are/were all immigrants. Not one of you, save a couple of my Aboriginal friends, can lay claim to being an original inhabitant of this country."
Canada Should Not Wage War Against ISIS
by Joe Killoran
"Can anyone plausibly argue that assisting in the achievement of Saudi, Russian, Iranian, and Syrian government goals will make life better for the people of the region?"
Five Truths You Should Know About Terrorism And Islam
by Faisal Kutty
"ISIS, Boko Haram, Al Qaeda, Al Shabaab and Taliban all have different goals and targets, but they all have one thing in common: They have all killed more Muslims than non-Muslims."
Body Talk
To The Women Who Wear Bikinis In Front Of My Daughters
by Jacqueline Melissen
"I'm so grateful that their [my daughters] exposure to bikini-clad women and the 'normal' female body is not only going to come from Sports Illustrated or pop-up ads on the computer."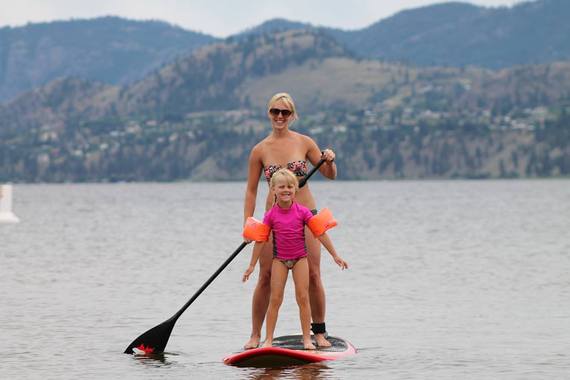 We Need to Start Talking About Miscarriage
by Meg Broadbent
"I knew it was gone the moment I saw the blood. It. It? I don't know. The pregnancy? The fetus? Am I allowed to call it 'the baby'?"
On Race And Ethnicity
Ethnic Minorities Deserve Safe Spaces Without White People
by Aeman Ansari
"These spaces, which are forums where minority groups are protected from mainstream stereotypes and marginalization, are crucial to resistance of oppression and we, as a school and as a society, need to respect them."
ALSO ON HUFFPOST:
Notable Political Quotes From 2015