On November 5, Canadian rock star Corey Hart released a YouTube video of a live emotional cover of U2's ode to relationships, conflict and reconciliation, One, in collaboration with Juno award winning Kim Richardson, and up and comer Jonathan Roy (yes, for all you hockey fans, the great Patrick Roy's son). Recorded in Fort McMurray this past Halloween, Hart's soothing vocals contrast beautifully with Roy's raspy edge and Richmond Hill native Kim Richardson's deep, soulful harmonies. The YouTube video went viral soon after being posted to Hart's official Facebook page, achieving over 33,000 views in only 72 hours.
The release of One comes on the heels of a very productive and emotionally-charged year in the life of Hart, 52. The singer-songwriter marked 2014 by releasing his ninth studio album, Ten Thousand Horses, in April, followed by selling out Montreal's Bell Centre for his final concert spectacular as a headliner in June. The electrifying marathon four-hour concert in his hometown also coincided with the release of his gorgeously illustrated, and powerfully candid, coffee-table memoir, Chasing The Sun.
Not one to rest on his laurels, Hart immediately began working on his next project, as writer and producer for the upcoming album of his young protégé Roy, whom he recently signed to his boutique label, Siena Records. Together, they have provided their respective fans with sneak peeks of Roy's new material, including the catchy Good Good Day, recorded as a duet with Hart, and Face Brave a haunting ballad Hart penned mere weeks before the devastating loss of his beloved mother, Mina. In his Facebook post, Hart dedicated his cover of One to both his mother and late father, Bert, whose tumultuous relationship he chronicles in his autobiography. "You are now reunited together somewhere over the rainbow... Just like Mom always wanted, Dad. Thank you both for giving me the gift of life," he writes.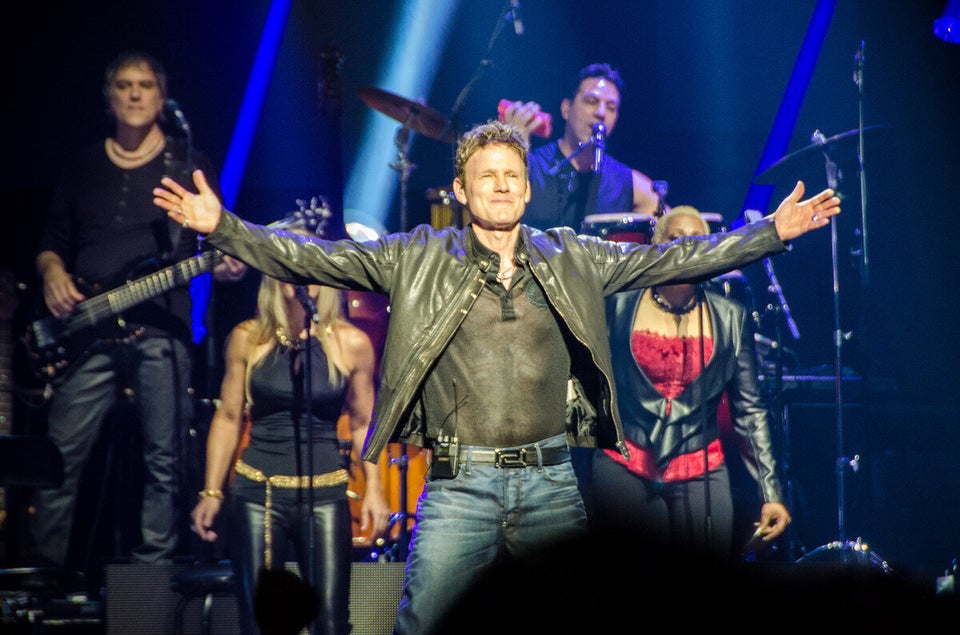 Corey Hart Retirement Concert