shutterstock
Finding the perfect pair of glasses can be a redefining moment for you, as the right frame will transform your look in an instant. In addition to following general guidelines from a Face Shape Guide, knowing your the frame size will provide you the perfect glasses fit.
Use the Measurements from Your Best-Fitting Glasses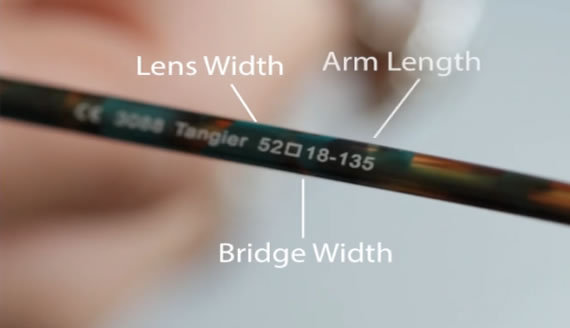 Do you already have a pair of glasses or sunglasses that fit perfectly? Look at the inside of the arm and check for three numbers. If you have them, these measurements will provide you with your ideal Lens Width, Bridge (nose) width, and Temple (arm) length. Refer to these numbers when shopping for your next pair of glasses.
You may find slight variations in the combination of numbers when you are searching for glasses. Typically, the measurements on your glasses can vary plus or minus a few millimeters and still fit.
Frame Measurement Cheat Sheet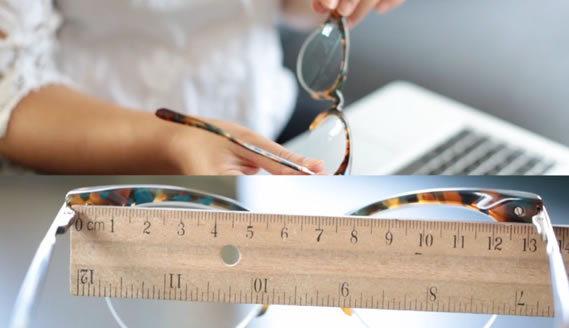 If you don't see these numbers on the inside arm of your favourite glasses, use a ruler and find these key measurements in millimeters.
Lens Width

Find this by measuring from the widest end of your lens to the other side of the lens.
Lens height and width is a factor in whether a frame can hold your prescription, especially for progressive and higher prescriptions. This measurement is doubled and then added to bridge to determine the total width of your frames.
Tip: Spring hinges will also allow for increased flexibility in the width of your glasses.
Bridge (Nose) Width

Measure from the inside end of one side of the bridge (nose piece) to the other side of the nose. Knowing this measurement is especially helpful if you have a small or wide nose bridge.
Tip: Frames with nose pads are a great solve for bridge (nose) fit because they are adjustable. Alternate Fit Eyewear provides additional fit solutions for those with broader, flatter bridges, wider foreheads and high cheekbones.
Temple (Arm) Length

Place your ruler at the hinge and measure straight across to the further end of the arm.
With an accurate temple length your glasses will fit comfortably behind the ear. Acetate frames can also be gently adjusted to fit, and your length can vary +/- 5 millimeters depending on the curvature of the arm.
Tip: Generally, frames designed for women have temple lengths that range from 135-140 millimeters, and frame designed for men range from 140-150 millimeters.
Additional Key Glasses Measurements
Total Inside Width

This is the measurement, hinge to hinge, of the inside of your glasses. This measurement works to determine how a frame will fit across your face, and factors in your lenses as well as bridge.
Tip: If your frame measurements are not available on your temple, you can use this and your temple (arm) measurement to find frames that will fit.
Lens Height

The Lens Height (along with lens width) affects how your prescription works in your frame, and is especially important for progressive and higher prescriptions.
Tip: A frame that is too large can cause lens flare with a higher prescription.
Outside Frame Width

The outside frame width is useful if you like the style of your glasses, for instance if you like a wide cat eye, but isn't a measurement to consider in terms of fit as the edge of your frame can be wider than where it rests on your temple.
Tip: If you are looking to determine fit, follow the instructions then narrow your search by shape, material and style.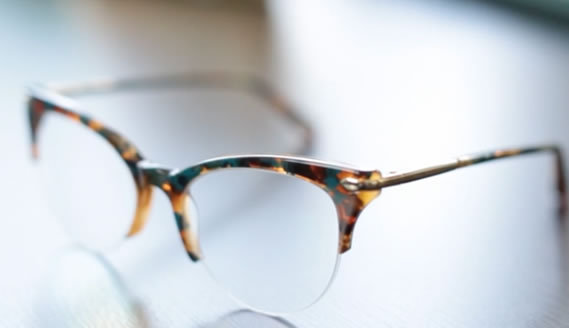 For more tips and advice on finding your perfect pair of glasses visit theLOOK.
Follow HuffPost Canada Blogs on Facebook
MORE ON HUFFPOST: