Friendship is a beautiful thing. There are some people who could make friends with a rattlesnake, while others, like me, are a bit more cautious about who they let in to their inner circle. Then I have some friends who are out multiple nights a week with different friends — and it's not uncommon for them to meet up with different groups nightly.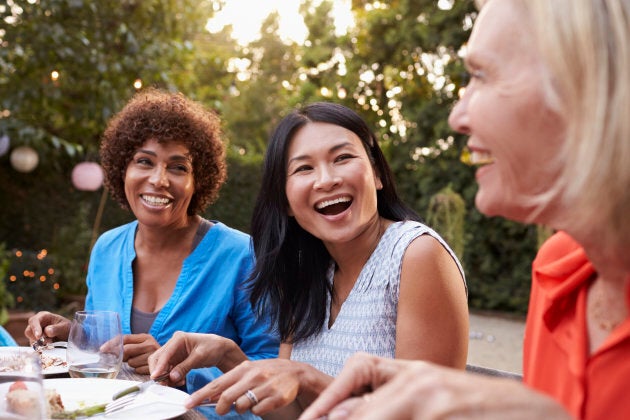 For me, I tend to keep my circle smaller, and I always have. It has suited me fine in the past to have just three very good friends: one is my best friend from my first year of high school, the second is a girlfriend I gained and fell in love with in my early 20s (we were both living in New Zealand while our husbands filmed a television show together), and the third has been my friend since the day she started dating my youngest brother. (She married him, 23 years ago.)
You hear so many women talking about their "tribe" or their "sisterhood," and I always found it fascinating that some women were surrounded by so many deep relationships. I often wondered what was wrong with me. Why was my friend circle so small? Now that I'm in my late 40s, I have the answer to that question.
These sorts of friendships don't happen along every single day.
Friendship, like any other intimate relationship in your life, requires you to devote the time needed to foster it; quite frankly, there are times in our lives when, whether due to our demanding careers or having a young family, it's not possible to add anybody new to your circle of friends. I'm not talking acquaintances, here. I'm talking "ride-or-die." I'm talking about the type of friendship where you could tell them absolutely anything about yourself and know that they will take it to their graves.
These sorts of friendships don't happen along every single day. Which means that if you're in the middle of an insanely busy personal time of your life, like I was when my girls were young, you're not that likely to be adding to your inner circle. And that's OK.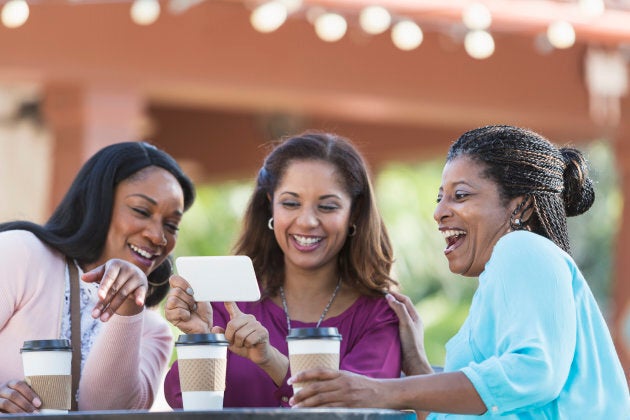 If you ever asked yourself, like I did in my late 20 up until my mid-30s, when it will be your turn to find these amazing relationships some women have, don't fret. I have great news for you. They're coming. They truly are. I don't have a single friend from childhood, which always made me feel like I was missing out — or worse, that I was broken. I mean, how do so many women still have those childhood friends, while I have none? I'm not talking about liking my best friend from Grade 4's Instagram posts, I'm talking about these friends who still live near each other, raised their families together and go on family trips together. There are tons of women out there who have this life, but I'm not one of them.
I found myself feeling quite lonely in my earlier adulthood years, pining for more deep female interaction. And then it finally happened. My circle began to expand. In my 30s, I added many new girlfriends. Most of them lasted a season, but two are still with me now.
Then in my 40s, I came across an entirely different group of fascinating, inspiring women who I became friends with and taught me a great many things. Of that next wave of new relationships, another two joined the group. At long last (and so what if I was a late bloomer?!) I found my own "tribe" — my long desired "sisterhood," a group of seven wonderful women.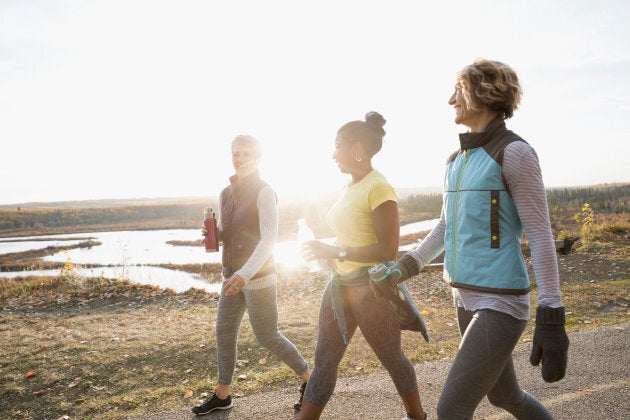 Remember this: it is never too late to expand your circle of support, inspiration, love and strength by way of friendship. Be open to the joy of building new relationships, without any expectations. You might invest years into a friend who feels like they will be with you until the end, only to learn that you've grown apart — not due to any disagreement or drama, but simply because they came and gave you exactly what you needed at that time in your life, and you did the same for them in return.
When it comes to girlfriends, it isn't how long they've known you, it's about how deeply you connect and what you give to one another during your stay together. Friendship is about quality, not quantity, so as long as you're giving and receiving what you need in your friend relationships, then, just like any other intimate relationship in your life, there is no need to go looking for more just for the sake of it. The friendship grass isn't always greener on the other side and, right now, I'm thankful to be just where I am.
Follow HuffPost Canada Blogs on Facebook