"Saving Every Woman Every Child: Within Arm's Reach" was the title of an ambitious conference that brought the international aid community to Toronto last week. Canada's leadership -- in spearheading the Muskoka Initiative on Maternal, Newborn and Child Health -- has provided a much-needed shot in the arm to the UN's fourth and fifth Millennium Development Goals (MDGs). These goals include reducing under-five mortality by two-thirds and maternal mortality by three-quarters, and providing universal access to reproductive health care -- all by next year.
"It is not enough to educate, and promote health and well-being among pregnant women. Free basic healthcare must be on offer."
New research published by The Lancet shows that 2.9 million newborns and 290,000 mothers die unnecessarily just before, during and after childbirth every year. These discouraging numbers persist despite advocacy by the World Health Organization (WHO), since 2004, for skilled birth attendants as the best means of reducing maternal mortality. The poor progress in reducing maternal and infant deaths relative to the MDGs suggests that there hasn't been enough emphasis on this vital component of maternal and newborn health programs.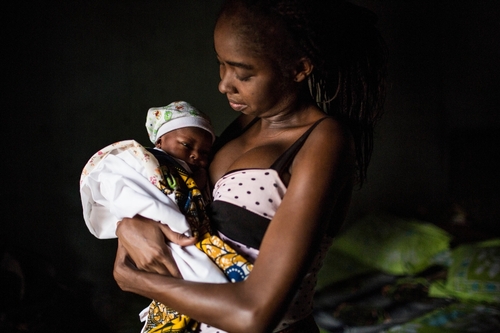 Central African Republic 2014 © Laurence Geai/MSF
It is not enough to educate, and promote health and well-being among pregnant women. Free basic healthcare must be on offer. Too often, rural clinics are open only during limited hours, are short-staffed and lack a skilled birth attendant.
Field research by Médecins Sans Frontières/Doctors Without Borders (MSF) in Sierra Leone and Burundi has confirmed the WHO's earlier findings regarding the decisive role of skilled birth attendants. MSF went further by developing a low-cost obstetric and referral program that rapidly reduced maternal deaths by up to 74 per cent, matching the target set by the MDGs.
In these programs, the simplest inputs often had the greatest impact: a few key medicines for common maternal killers such as hypertensive disorders, antiseptic products to ensure a hygienic birthing environment, and 24-hour access to skilled birth attendants. In Bo, Sierra Leone, this program cost just over two dollars per resident per year.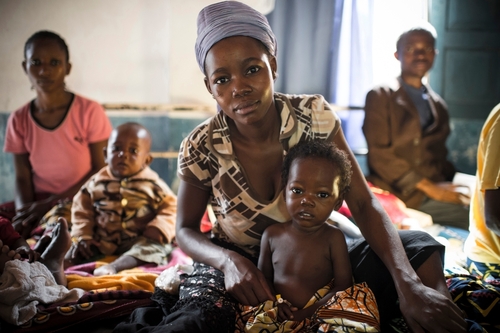 Democratic Republic of Congo 2014 © Jeroen Oerlemans/MSF
Special attention and care needed for newborns:
Newborns also need special attention and care -- care that too often is in short supply in sub-Saharan Africa, and too often missing from the health education and prevention programs rolled out in many parts of the world. While more research is needed into the causes of newborn deaths in developing countries, training health workers in new-born care and in strategies for managing the main causes of newborn deaths (prematurity and low birth weight, infections and asphyxia) could save many of the 400 newborns who die needlessly every hour around the world. Perinatal and basic medical care must be a bigger part of the world's collective response if we really want to save every mother and child.
Once a child is born and lives through her first weeks, our collective focus is on her survival past the five-year threshold. Immunizations administered in the first year of life can keep children healthy, but in practice, those immunization schedules are seldom completed; and many toddlers lack the basic protection they require. The first five years of life can be precarious, a time when children may be exposed to common killers such as acute malnutrition, malaria, respiratory tract infections and diarrhea.
Traditionally, many aid actors and healthcare providers have treated malnutrition separately from other health problems, but in practice the threats to children's health are interlinked. In the Sahel region of northern Africa, research has shown that common childhood illnesses make children twice as likely to succumb to malnutrition during the annual hunger gap period between harvests.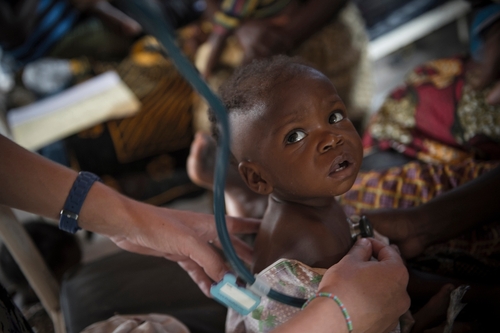 Democratic Republic of Congo 2014 © Jeroen Oerlemans/MSF
Comprehensive care is the key:
Comprehensive care is the key. Funding agencies, the UN and donor countries must overcome the unhelpful separation of nutrition and basic healthcare. The separation results in programs that ultimately fail to save as many children as possible.
"Worldwide, one in five children still isn't receiving the full package of basic immunizations."
To tackle these issues in the Sahel, the Malian ministry of health and aid actors have piloted a comprehensive model of care that delivers vaccinations, nutritional care and regular medical checkups for free to children under five. The program reduced mortality and early childhood stunting, and boosted vaccination coverage from 50 per cent to 97.5 per cent.
Worldwide, one in five children still isn't receiving the full package of basic immunizations. And the cost of this basic vaccine package has risen from $1.63 to around $43 per child in the past 10 years, putting vaccines further out of reach for millions of children.
The Global Alliance for Vaccines and Immunisation (GAVI) -- responsible for getting low-cost vaccines to children in poor countries -- could do more to drive down prices and make vaccines available to the world's most vulnerable children. Further, countries lose access to GAVI subsidies and GAVI-negotiated prices for some vaccines as they move out of poverty, which threatens to roll back hard-won gains in reducing preventable childhood deaths.
To the organizers and participants of the conference:
The organizers and participants of last week's conference are to be commended for seeking concrete steps to improve maternal, newborn and child health and save lives. Proven models exist -- for young children, combining nutrition with basic healthcare; for mothers, providing skilled birth attendants along with key medicines and proper hygiene; and for newborns, better training for healthcare workers in managing the main causes of newborn deaths.
These models need to be implemented -- and sustained -- on a broad scale. To support children as they grow into adulthood, it's essential that we make lifesaving vaccines affordable for families in poor and middle-income countries the world over. Only then will the world's generosity truly be in line with its objectives.
This post was originally published in the National Post.