As more Canadians become conscious about where their food comes, its nutritional value and health properties, it appears that a few companies -- young and new to the industry -- are not waiting until New Years Resolutions roll into effect to promote their healthy fare.
One primary example is Campbell Company of Canada, who decided to make an important announcement at their 85th anniversary party -- hosting festivities inside the Warhol Revisited Exhibition in Toronto​. Open until Dec 31st, it features a few of the artist's legendary works such as the iconic Campbell's cans and Marilyn Monroe.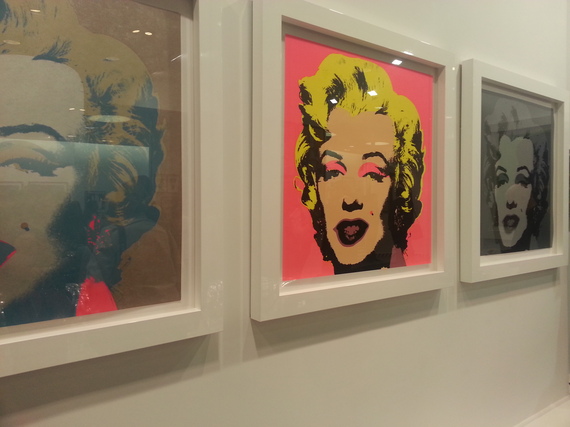 But even without seeing the hand-painted creations, this veteran brand is a stranger to few. Campbell Canada turns 85 years old, and it looks good for its age. Art historians interpret Warhol's genius idea of capturing this iconic brand as a societal snapshot of the 1960s. It had a universal grip on nearly every household cupboard in North America, regardless of the status one held; whether rich or poor, everyone had Campbell's soup. And these days, the company is intent on preserving this title well into the "foodie" age we live in.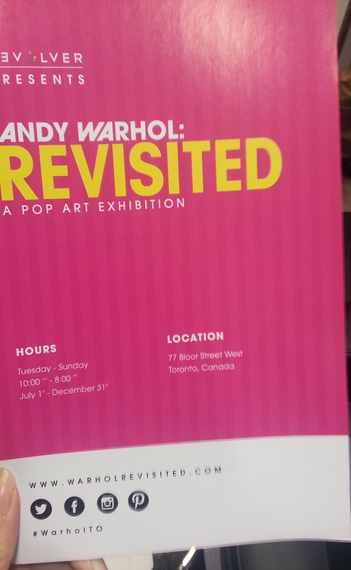 I also have an enduring (albeit tumultuous, at one point) relationship with Campbell's. In fact, I can recall occasions in my youth when my parents were working late nights and I "cooked" my own meal on my own by simply heating up a can of condensed soup on the stove-top with some milk, then pouring it over pasta and steamed vegetables. It was simple, cost effective, and an easy dish to prepare. But as I grew up, I became aware of the ingredients list: high sodium count as well as preservatives. And soon enough, I severed my relationship with the brand.
But, it seems that you can teach an old dog new tricks. Even in its golden years, Campbell's brand is still young at heart. They know the market and consumer landscape is changing, so they're addressing these issues and concerns head on. I admire this. It takes a lot of gusto for a behemoth to admit that they're not perfect and to say, "Yes, we're working on it and we want to hear your thoughts -- because your opinions matter to us."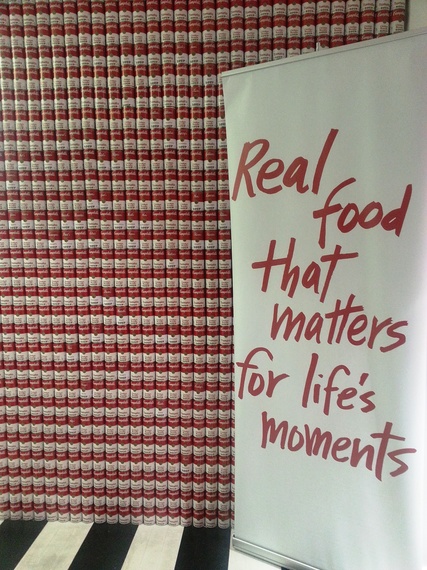 ​Today, they profile farmer relationships they've built over decades, fresh produce they integrate in their products, innovative soups with new flavour profiles (e.g. their Healthy Request and Campbell's Soup Kits), as well as a commitment from their Campbell Canada president Ana Dominguez to "deliver all products with no artificial colours and flavours, eliminating the use of high fructose corn syrup and offering more variety and choices for consumers with different dietary needs." Moreover, they re-inject the universality appeal from the 60s to our digital age via a "We all Soup" campaign: nourishment through broth -- something every culture in the world consumes, in one variant or another.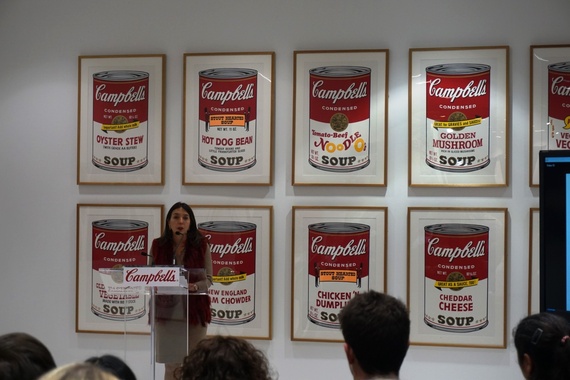 It appears the brand is revitalizing and updating their recipes; moreover, they recently launched a new website dedicated to engaging in "meaningful dialogue with consumers and provide answers to pressing questions." In trying to be more open and honest about what ingredients go into their products, they're attempting to retain current fans as well as appeal to the next generation of youths who are more involved with food than ever before.
Regardless of the outcome, I appreciate that a company like Campbell's is exhibiting such transparency. If anything, it's a good business model to adopt. Because in this digital age, where anything is a Google search away, it's probably best that you eliminate any variables that could undermine your relationship with consumers. Trust will inspire more people (including myself) to give these products a chance.
ALSO ON HUFFPOST: