Songquan Deng via Getty Images
I leave my luggage with the baggage drop. He glances at the tag and remarks "Oh, you're going to see Mickey, eh"? Um, well -- not entirely. In fact, this is the only or primary reason my friends and family think I'm visiting Orlando for. But as wonderful and magical as Disney is, it certainly shouldn't be the only reason to travel here.
Yes, there's still a litany of chain restaurants that reside in the endless string of plazas and strip-malls one sees on International Drive. But, as far as the perception goes that it represents Orlando's dining scene -- is an outdated notion -- a relic of the past.
Great food in Orlando is not an oxymoron. Your culinary vernacular should include restaurants from this sunny region. The only issue is that it is incredibly difficult to shine a spotlight on this kind of talent when you're in the shadows of gigantic Mouse ears. That's where Visit Orlando steps in to help. On our blitz media tour with the travel board, we get a taste of everything.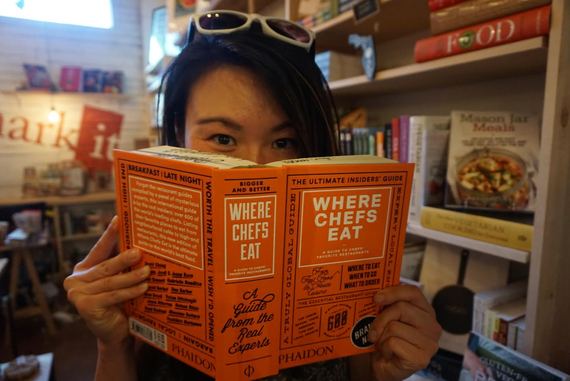 But first, we settle into our temporary home at the Four Seasons Resort Orlando at Walt Disney World.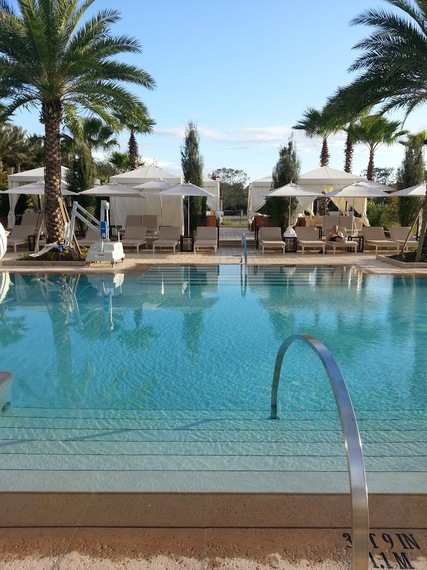 Okay --- the title is a long one -- but for good reason. It is affiliated with Mickey Mouse and all his pals, but the resort exhibits this aspect in a sophisticated manner. Aside from a few gift shops and a Breakfast with Goofy and his pals on Thursdays and Saturdays at their restaurant Ravello, you won't find Mickey shaped pools or waffles.
Instead, you get an oasis of luxury at this newly minted resort. Celebrating its first birthday and receiving the Five Diamond Award rating again, the property boasts four additional on-site dining and drinking venues, Oasis - an adult only pool (with music played underwater!), Explorer Island that includes 7,590 square feet of water slides, a family pool, beach volleyball, outdoor movie nights, a lazy river and a splash zone. As long as you don't mind sharing floating donuts and water springs with the kiddies, these activities are enjoyable for young and old alike.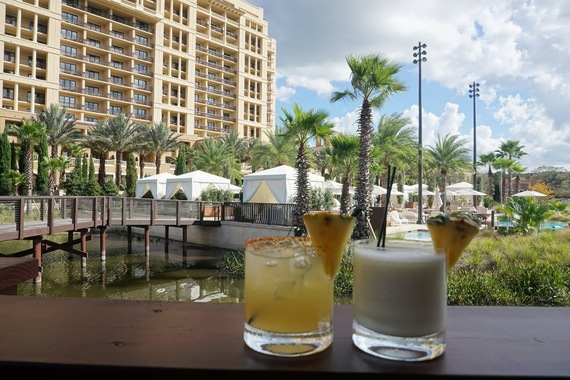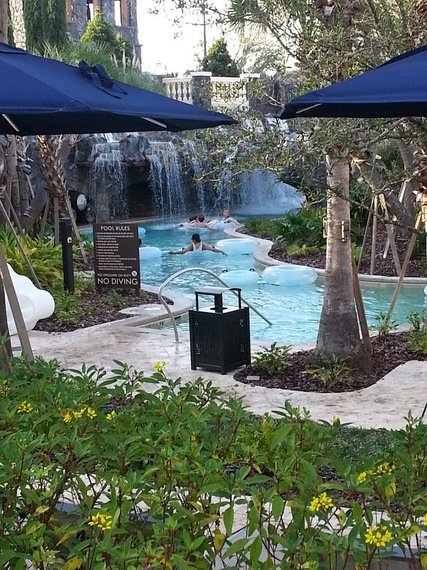 Best of all, the service at every corner of Four Seasons is spot on and thoughtful (thank you sunscreen bottles and eyeglass cleaners!).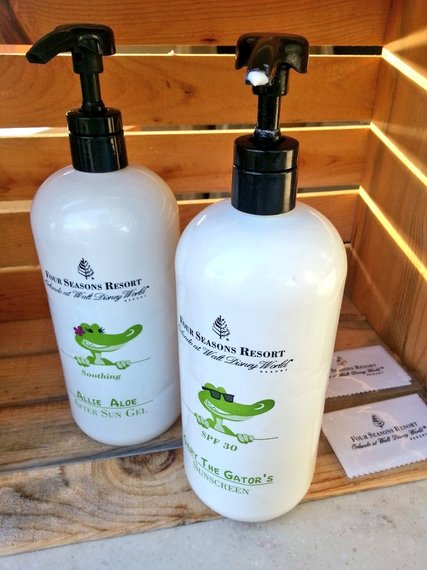 And did I mention the views? The rooms are spectacular. You can watch firework shows from both Epcot and Magic Kingdom in the distance at night. However, there's one caveat. Because you are sharing this space with extended families, be forewarned that you can hear them through the walls, especially tantrums from the kiddies and loud conversations from adults. I could still slumber soundly in the evening, but if you're a light sleeper, consider bringing earplugs (or call front desk).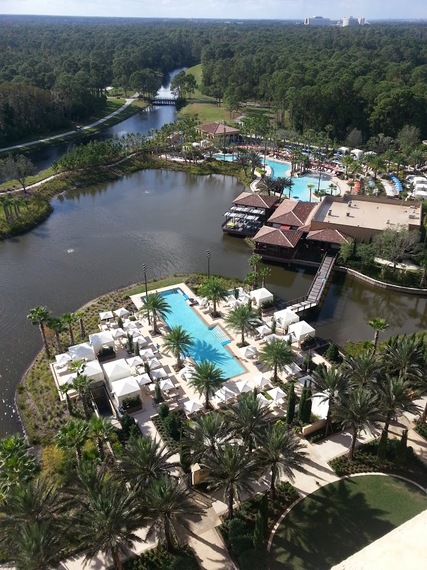 Once we settled in, it was onto the food. First up was Slate. It's a mid-priced retreat from the Darden owned line of chains (i.e. Olive Garden). The independently owned Slate is ideally close to theme parks and convention centre; it's only two months old but gaining popularity.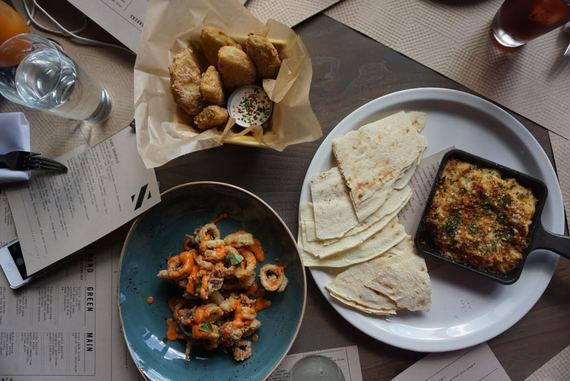 15 years ago, places like Slate were non-existent. Now the area is being revitalized with talented youth who champion farm-to-table, and supporting local to showcase the fresh produce from the Orlando area. Favourites of the day included ethereally light and crisp calamari, black pepper trumpet pasta, and a 28-day dry-aged burger. It was cooked perfectly: juicy, excellent charred crust with a good balance of toppings (red onion jam, thinly sliced pickles, arugula).
And then there was Spanish-styled Capa. The steakhouse's fanciful digs is situated on the 17th floor of the Four Seasons Orlando Resort. It's beautifully adorned with numerous traje de luces as well as a flowing crimson muleta overhead. Admittedly, the food is pricey so keep in on your 'special occasion' list. Aside from that, the heart of the decadent affair is the red meat as well as the extensive wine list. When it is available, opt for the ultra-buttery wagyu from Japan.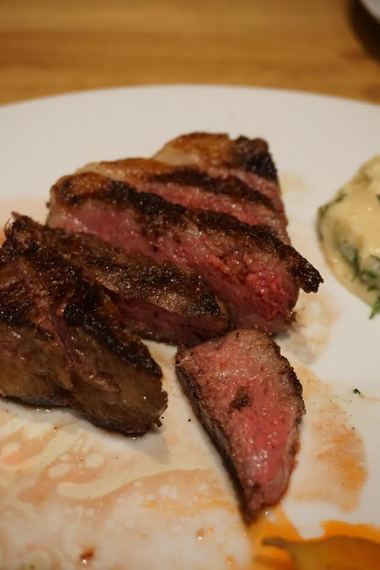 Or the feisty Gambas with a nice undertone of heat, sweet roasted garlic and white wine. Everyone at the table pounced on the Patatas; yes it's a side dish, but it's the damn- fine creamiest brown butter yukon potatoes you'll ever devour. Keep on the lookout for the 12 oz. Bone-in Filet as well. It's not a cut you see everyday, and most assuredly will be intensely more flavourful than the non bone-in variety. For dessert, skip the churros (unfortunately, they're not fried fresh. They're just reheated in the oven). Instead, get the Guindilla. It's layered with happiness a la spicy chocolate ice cream and reus hazelnuts.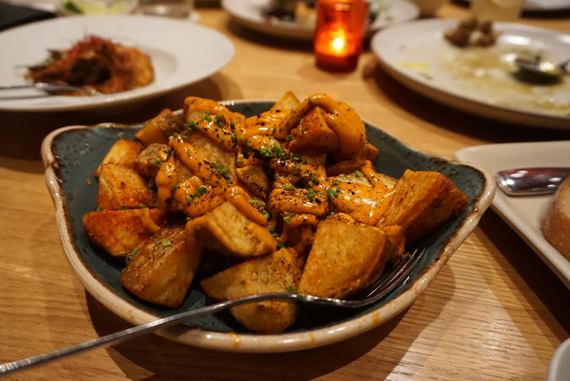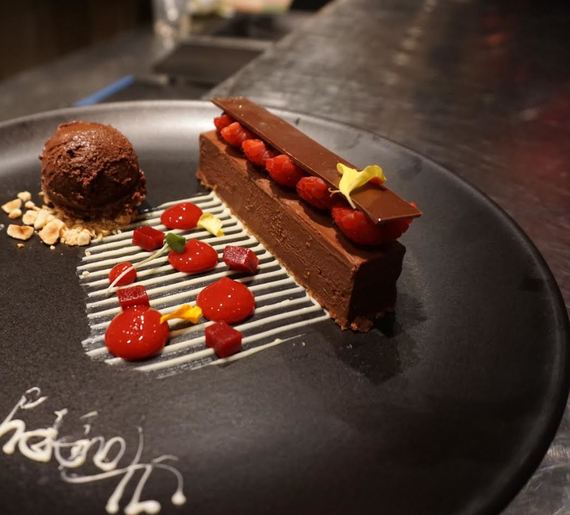 High-end, heavenly eats aren't the only thing that Orlando showcases. In between theme park days, set one aside for a trip to Mills 50, which is largely populated by the Vietnamese community. Comprised of refugee descendants of the Vietnam War and its aftermath, they've carved out a neighbourhood filled with earthly delights. Our tour guide and local food blogger- Ricky Ly- suggests his favourite spots for homespun Vietnamese classics. The simply-named Vietnamese Cuisine is the premier spot to get a hot bowl of pho. The intoxicating broth is brimming with oxtail, beef knuckles, and draped with thinly sliced beef.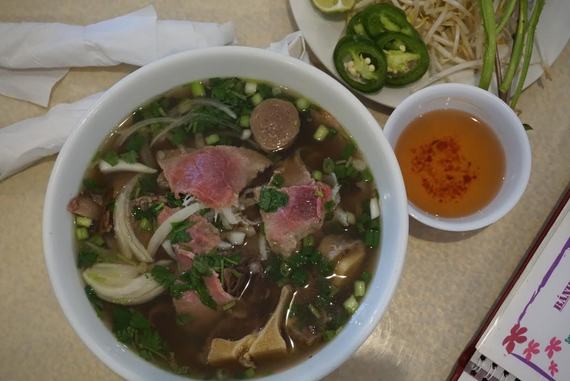 Or, steps away, go to Chuan Lu Garden for fantastically plump pan-fried dumplings and cumin lamb. The warm heat permeates the succulent and addictive lamb morsels-- it's a proud ode to proper Sichuan cuisine.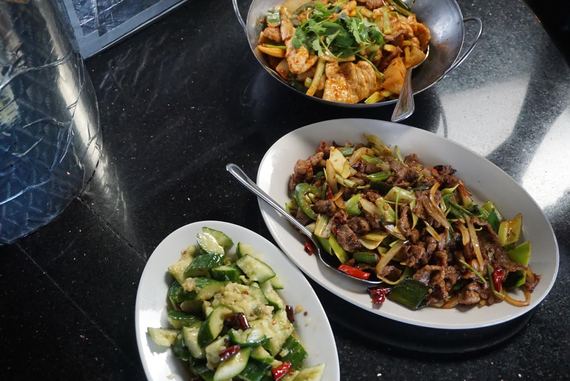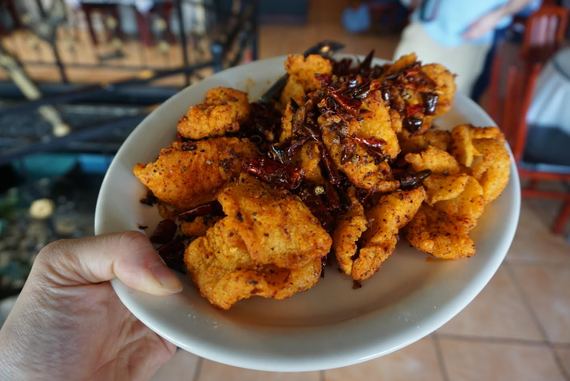 The area is rife with culture and smiling faces. Don't be shy to step into Tien Hung Market for teas, spices and treats to bring home as gifts.
A few blocks down the road and we enter the land of smoked wonders. The squeal-worthy named Pig Floyd's does ribs, briskets and tacos with creative takes. The owner, Thomas Ward, doesn't like definitions and being categorized into making a 'type' of BBQ. He just wants to make tasty food: and he does. The ribs here are the star attraction. The St.Louis cut has a sexy smoke ring and glistens in the sun from all the slow basting. Also, must haves include the yucca fries with rugged, crisp edges and creamy interior.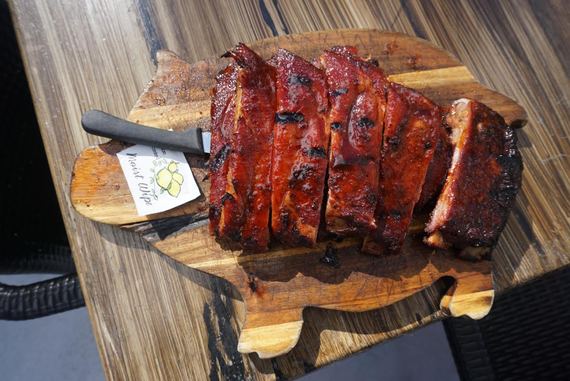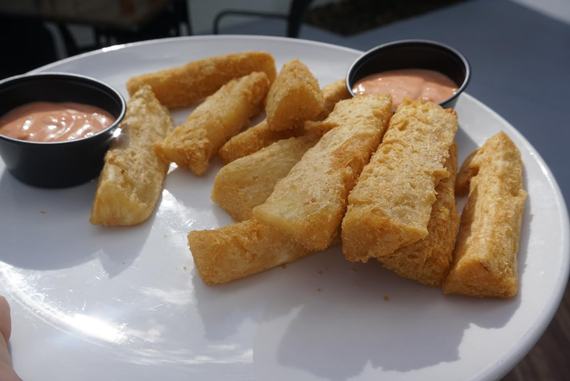 Just north of downtown is Orlando's Audubon Park where East End Market resides. If you want a taste of hand-crafted locally made goods, this will be your culinary utopia. From vegan breads and desserts to an omakase style meal, there's a vendor at every turn offering quality merchandise. John Rife, the owner of the building, is a bit of a jack of all trades; by day he's a project manager, and the rest of the time, a passionate food advocate who's responsible for curating these fine merchants. In fact, he brought farmers from Canada to teach and mentor the locals how to grow their own produce and build upon his urban farm incubator. If you have time, I highly recommend you make a visit.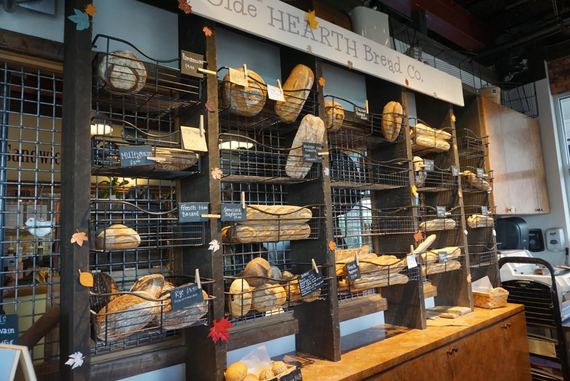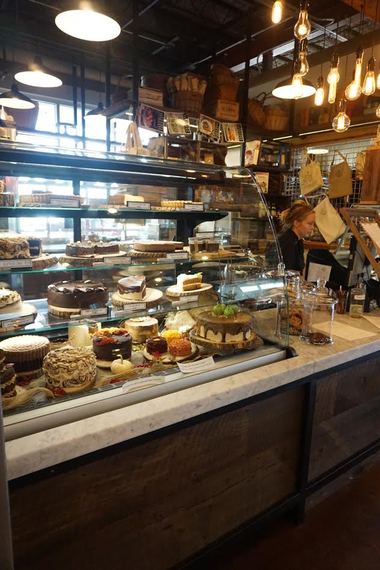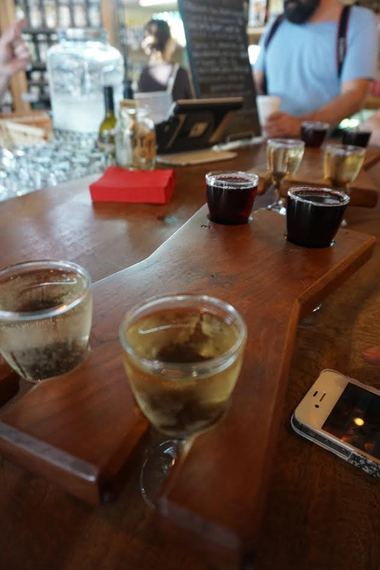 That's it for now. Look out for my next post on the rest of my visit to Orlando... including an Amphicar ride and dinner at Morimoto Asia. (Iron Chef extraordinaire).
* #PinchietheLobster *