Goderich Tornado: Aerial Footage Shows Extent Of Damage (VIDEO)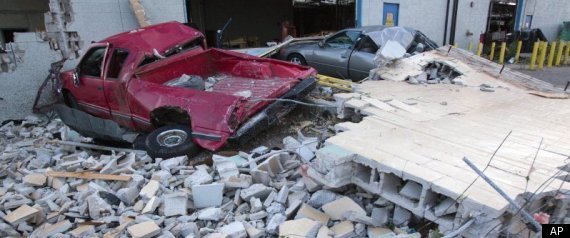 The tornado that struck Goderich on Sunday afternoon was one of the strongest that Ontario has seen in decades.
Environment Canada said the tornado was an F3, raising their earlier estimates.
At least 37 people were injured and a 61-year-old worker at a salt mine was killed as winds of 280 km/h raged through the beach and port town of 8,000 on Sunday afternoon, ripping the roofs off historic buildings, reducing trees to matchsticks and tossing cars around like toys.
The video below, posted by A News London, shows the daunting reconstruction that lies ahead for Goderich.