Shawn Atleo Steps Down, Twitter Speculation Runs Wild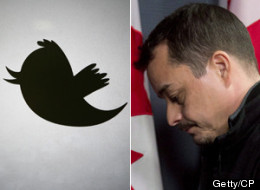 Shawn Atleo's decision to step down temporarily as national chief of the Assembly of First Nations (AFN) is setting off a wave of speculation online about whether his decision to take a medical leave was motivated by more than his health.
Atleo has been under immense pressure as he has tried to reconcile chiefs who want to take a hard line with the Harper government and those more open to engaging in dialogue, even when the terms leave something to be desired, with the feds
Atleo faced intense criticism last week for taking a meeting with Prime Minister Stephen Harper, despite the absence of Governor General David Johnston. Attawapiskat Chief Theresa Spence, whose hunger strike has drawn international attention to First Nations issues in Canada and the Idle No More movement, chose not to attend the meeting. Spence is refusing to end her liquid diet of fish broth, tea and vitamins until Harper and Johnston meet with chiefs together.
Many Twitter users are speculating that Atleo's departure may have something to do with opposition to his leadership from within the AFN. Read what Canadians are saying on in the slideshow below.