Miley Cyrus spiked her hair, Katy Perry wore a crown and Anne Hathaway dyed her hair blond but Jennifer Lawrence went for a decidedly more sedate look at the 2013 Met Gala on Monday.
The "Hunger Games" star decided to forego any reference to the Gala's "punk couture" theme and wore a retro navy Dior Couture gown with a '50s silhouette and a sophisticated netted veil. (Girl, why are you hiding your flawless face?)
It's not that surprising that the Oscar-winner chose to wear the elegant dress; Lawrence is the face of Miss Dior and is featured in ads for the French couture company in magazines everywhere.
The 22-year-old "Silver Linings" star met up with her Dior "sister", French actress Marion Cotillard, who wore a blush and nude Dior look.
What do you think of Jennifer's dress?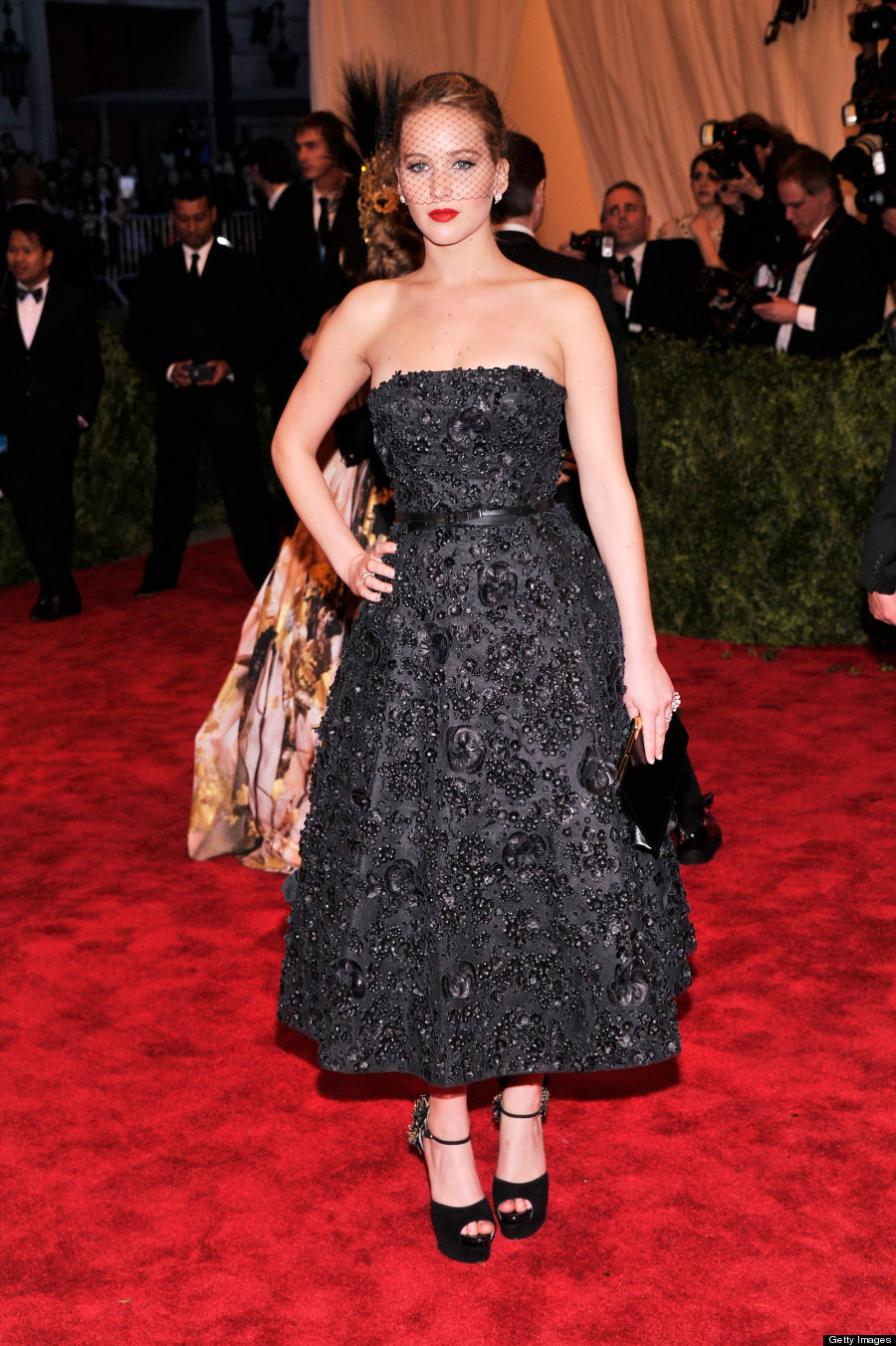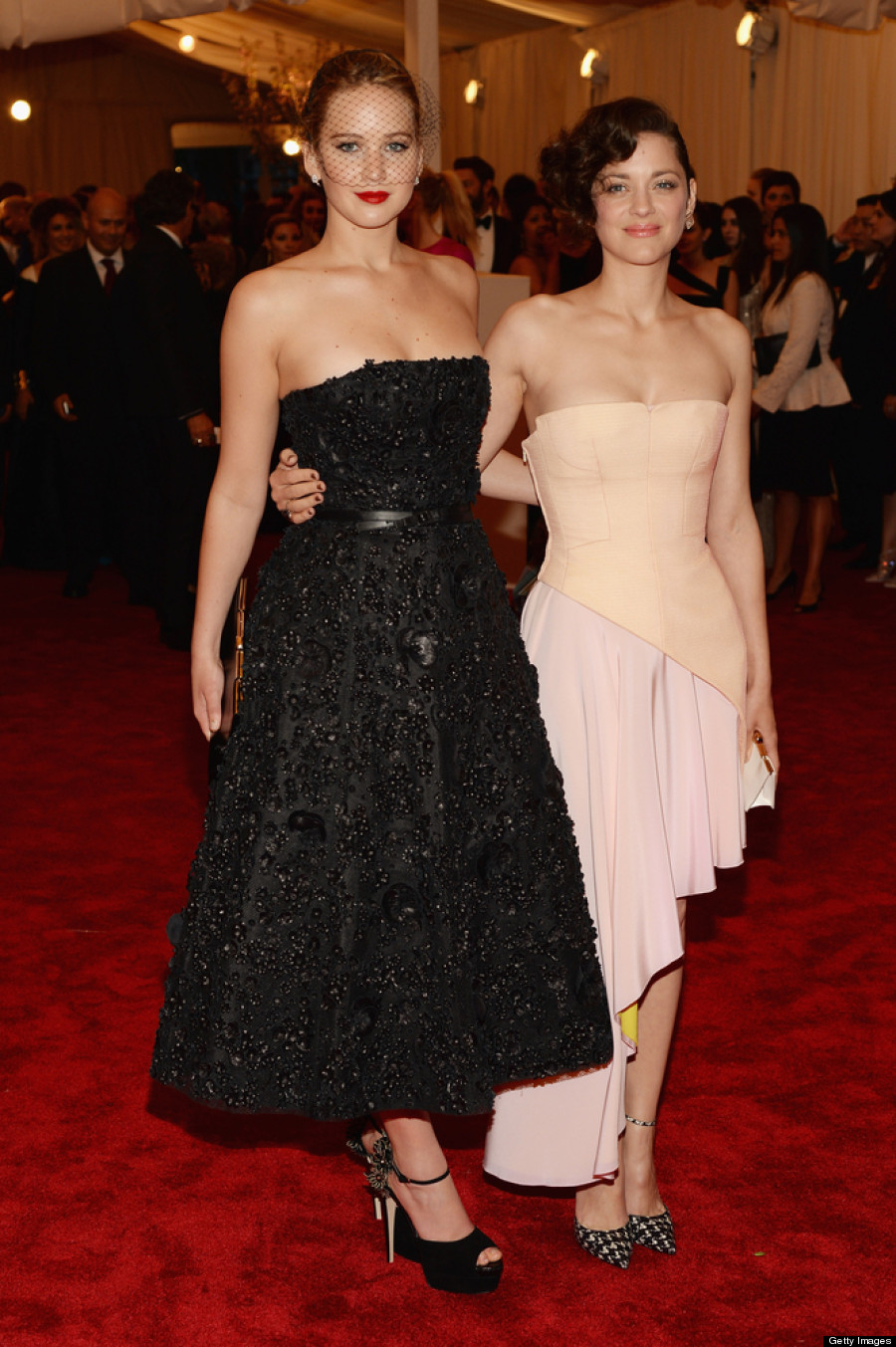 See more pics from the 2013 Met Gala: