Just one day after Liam Hemsworth joined Twitter, his maybe-fiancé Miley Cyrus decided to show the world just what the on-off couple probably get up to behind closed doors.
In a series of racy Twitter photos, Miley is seen doing naughty poses for the camera on the set of her new music video.
One Twitter photo in particular showed the 20-year-old singer poppin' her booty in a suggestive pose while staring saucily at the camera.
The "We Can't Stop" singer wore unforgiving white leggings and a matching tank top; a sexy outfit which she wore while straddling an exercise bike only a few days before.
The blond pixie isn't the only Cyrus who's very comfortable in front of the camera. Brother Braison Cyrus, 19, made his modeling debut on the cover of TROIX Magazine, showing off his family's great genes.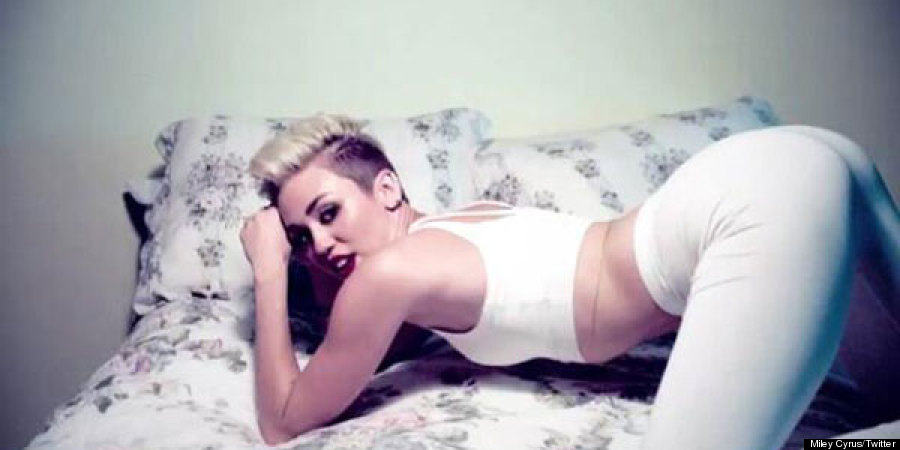 See Miley's sexy style transformation:
Miley Cyrus' Transformation