Logos For Canada's 150th Birthday You Won't Hate (PHOTOS)
The Canadian government's proposed logos for the nation's 150th birthday in 2017 have received some pretty scathing reviews.
Nation-wide focus groups panned the five designs for everything from being too military to too Disneyland to too boring. News stories on the logos prompted an outpouring of outrage on social media last week.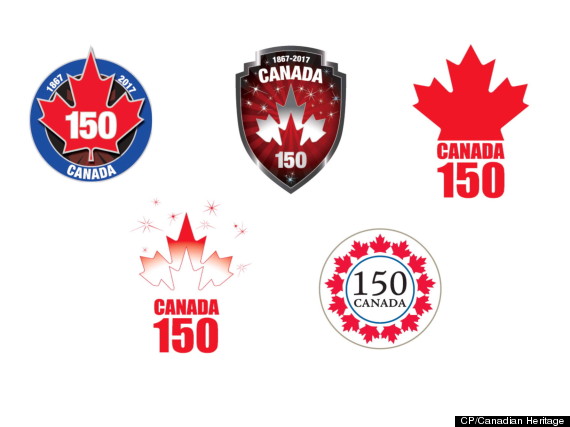 Whatever you may think, it's hard to see how any of the proposed logos could possibly compete with the 1967 design for the centennial anniversary of Confederation, which featured 11 triangles representing the 10 provinces and the territories.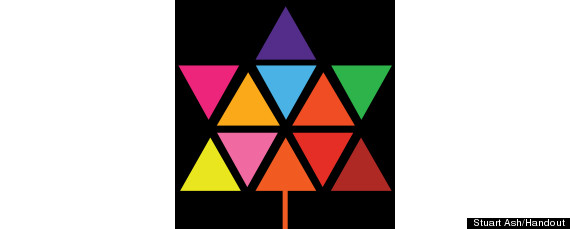 Luckily, Canadians don't just sit back and complain about something -- they take action.
When Halifax-born graphic designer Ibraheem Youssef saw the angry response to the proposed logos he decided he could do better. He got in touch with other designers and put together a website with an alternate slate of designs.
Story continues below slideshow
Alternate Logos For Canada's 150th B-Day
Created by Jason Fung "Canada's 150th celebration mark represents a pillar that was used in the original logo to symbolize pride and strength. The back pillar can be changed to various colours to communicate multiculturalism. The two pillars are married together to communicate unity."

Created by Carmel Dias "To create a logo that represents 150 years of Canada in 4 days is hard. However, after seeing the proposed logos I thought I'll give it a try. Like all good design I wanted to keep it clean and simple. I decided to used the traditional 11-pointed red maple leaf but gave it a modern look to it. A mix of old with the new. Hope you like it."

Created by Ibraheem Youssef "I wanted to create a logo for Canada's Sequicentinnial that signified growth. The Growth that Canada has gone through in the past 150 years, has been in many areas, culturally, demographically, ethnically, population wise, and growth in the way the nation as a collective thinks, and operates interally, as a Country and externally as a part of the global community. This elongated graphic represents all that, while alluding to further continued growth."

Created by Michael L'Ecuyer & Ruth Ann Pearce "Title: l'Unifolié (The One Leafed) || Slogan: Naturally Refined. || Description: We respectively reduce our countries identity to its most essential; linear and perfect. We remember yesterday as it has brought today that guides us towards tomorrow."

Created by Melissa Agostino "A play on Canada's anthem "O Canada", using "Oh! Canada!" to indicate that it's actually a big deal to be 150 years old and everyone should get excited! Font used: Gibson, designed by Canadian type designer Rod McDonald."

Created by Henry Tyminski "150 dots arranged in a maple leaf representing 150 years. The dots can also symbolize the many different cultures that can be found within Canada – to express Canada's multiculturalism. Font used: Gibson, designed by Canadian type designer Rod McDonald."

Created by Dave Watson "I have always loved logos with hidden gems in them (see Hartford Whalers logo). So for my mark, I attempted to create the flag out of the letterforms. If you see it great… if you don't, it still reflects the pride we all feel as Canadians."

Created by Andy Slater "This logo focuses on Canada's bright multicultural canvas. With each colour connecting, unity is ever present, showcasing Canada's strong backing of multiculturalism and acceptance. "

Created by Kammy Singh "Canada is a country that is a mosaic of many different cultures, traditions and climates. All the diversities share the Canadian spirit of compassion, acceptance and pride."

Created by Andrew Passas "The maple leaf is one of the most iconic symbols of Canada. It represents our colourful landscape, the team we cheer for, the flag we fly and the diverse people who stand beneath it. It is our symbol of pride and strength that welcomes many and represents all."

Created by Brooke Hennessy "A country that is largely defined by lack of an agreed upon national identity has fewsymbols that can adequately represent it. This mark depicts one aspect of our nation that is universally understood: the pride we feel for – and the inspiration we draw from – our natural environment and the unique creatures that inhabit it. Oh, and I made a 5 look like a loon."

Created by Theo Gibson "150 years is a significant amount of time to create anything great. In this instance it's Canada, So I found a visual way to represent some of the important facts. I went with a simple design in order to create a logo that used the design elements and overall vibe of our national flag. The three leaves represent each fifty year interval of this anniversary as well as the three British colonies that formed together to create this country on July 1, 1867."

Created by Jonathan Mutch "When I started thinking about Canada Day, and how I've celebrated this great country on this day all my life – I instantly thought of standing amongst thousands of fellow countrymen and women to watch the spectacle that is the Canada Day fireworks show. The logo is meant to represent that feeling – the obvious connection to the explosion of colour while watching the show, and the unity you feel amongst friends, strangers, relatives and neighbours as you stand in celebration of this great country"

Created by Adam Lonero "Not much to say on this one. Simple, graphic, and leveraging the iconography of the most recent ad campaigns by which Canada has been identifying itself to Canadians and the world. Could use significant development, but stands as it is."

Created by Dominic Ayre
Youssef told HuffPost Canada that he felt "personally insulted as a designer" by the proposals.
"If our government, and nation can't take our profession seriously and releases materials akin to 'clip-art,' what kind of message does that send to aspiring designers, or industry professionals?" Youssef asked in an email.
He says that so far the response to the alternate logos has been "overwhelming" and that he's received plenty of inquiries from members of the media and other designers who want to get involved with the project. He says he'll be adding new designs to the site on Dec. 16.
As for the future, Youssef hopes the Canadian government will take notice. He isn't hopeful they'll adopt one of the designs, but says that at the very least the feds should retract the original five and hire a "professional and reputable" firm to draw up new logos. The current proposals were done in-house by Canadian Heritage.
What do you think of the proposed logos from Canadian Heritage? Do you like the alternate designs better? Share your thoughts in the comments.