Justin Trudeau Kids: We Could Look At Photos Of Hadrien All Day
When we found out Prime Minister Justin Trudeau took his family with him on a six-day European tour, there was one thing in particular we couldn't wait for: more photos of baby Hadrien.
Being the youngest of the three Trudeau kids, the one year old often steals the spotlight. Just get a load of his adorable outfit and chubby cheeks.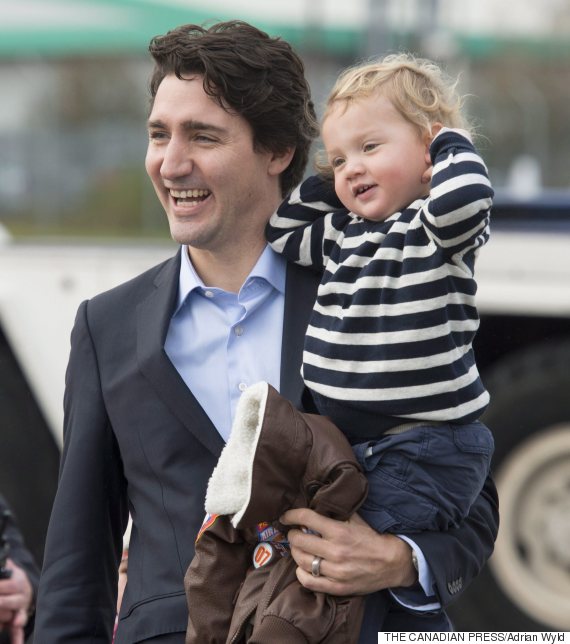 On Thursday, the Trudeaus headed to Malta from the UK. As they walked to the Government of Canada plane, we couldn't help but gush over this adorable moment between Hadrien and his mom, Sophie Grégoire.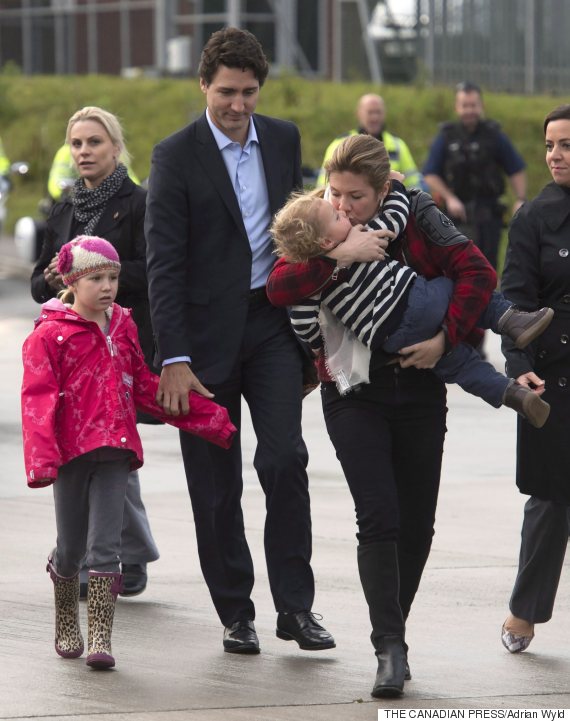 And here, the youngster and his family are caught bidding farewell to the U.K.. Just look at Hadrien's sweet face!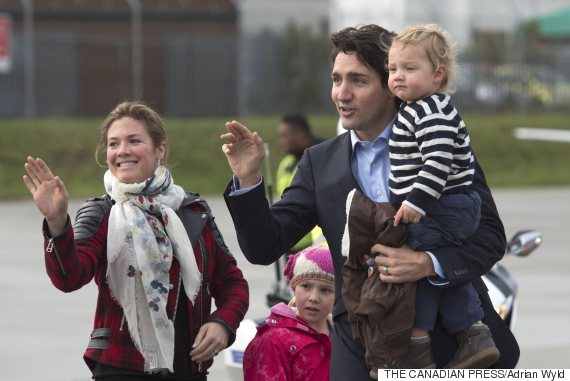 Besides Hadrien, Trudeau and his wife are also parents to eight-year-old Xavier and six-year-old Ella-Grace. While the European tour was a family affair, Xavier did not join the family on this trip.
In Malta, the prime minister will attend the Commonwealth leaders' summit. Then, the family will fly to France where Trudeau is set to attend a UN climate conference.
This isn't the first time we've seen the Trudeau kids make a public appearance with their parents. The kids were present throughout Trudeau's election campaign this year and stole the show at his swearing in ceremony earlier this month.
These kids! pic.twitter.com/pcqzyYGqlg

— Craig Desson (@craigdesson) November 4, 2015
ALSO ON HUFFPOST:
Justin Trudeau's Kids At His Swearing-In Ceremony
Margaret Trudeau, left, waits with her grandchildren (left to right) Hadrien, Ella-Grace and Xavier for the arrival of her son, Justin Trudeau.

Prime minister designate Justin Trudeau lifts his son Hadrian as he arrives at Rideau Hall.

Justin Trudeau leads his cabinet appointees up the drive at Rideau Hall as the new Canadian government prepares to be sworn in in Ottawa on Nov. 4, 2015.

Trudeau brought his whole family to Montreal's gay pride parade back in August.

Now that's a party trick! At the gay pride parade, Trudeau lifted his youngest son into the air.

Trudeau made a campaign stop in Laval, Quebec. We love Hadrien's nod to the Toronto Blue Jays!

On Thanksgiving weekend, Trudeau and his eldest helped prep dinner at a soup kitchen in Ottawa.

On Thanksgiving Monday, the whole family went to a pumpkin patch in Gatineau, Quebec.

Trudeau's youngest has his own idea of what makes a good pumpkin!

Trudeau plays with his youngest in a Montreal playground at the end of September.

Trudeau and Gregoire play with Hadrien on the shores of Frobisher Bay in Iqualuit in October.