Wolfram Gottschalk Dies Weeks After Reuniting With Wife Of Over 60 Years
The elderly husband in the "saddest photo" anyone had seen in a long time passed away over the weekend in B.C.
Wolfram Gottschalk and his wife Anita were captured in a photo in August, sitting together, wiping away tears. Married for over 60 years, the couple had been forced to live in separate nursing homes for eight months.
Their daughter, Ashley Bartyik, said they cried "every time" they saw each other. She posted the heartbreaking photo on Facebook, lamenting that the two couldn't be placed in the same home.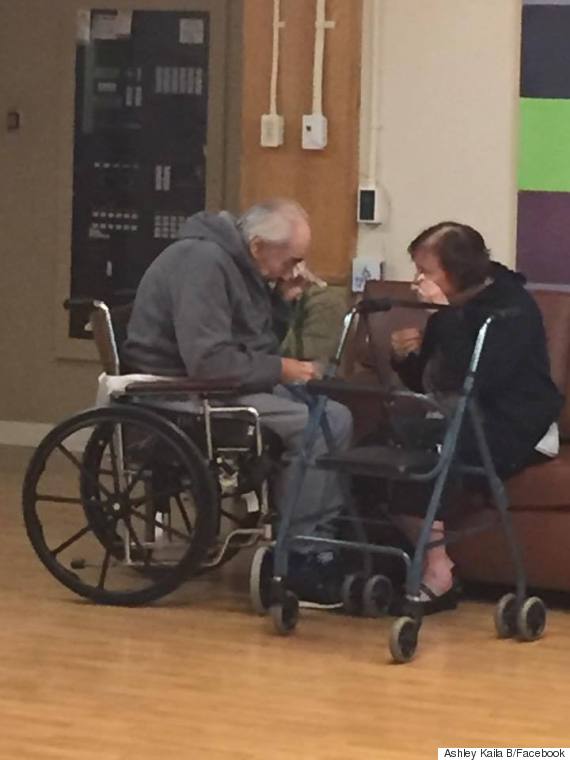 Wolfram and Anita Gottschalk were forced to live in separate care homes for the past eight months. (Photo: Ashley Bartyik/Facebook)
The picture garnered international attention, and in late September, the couple was placed in the same nursing home in Surrey, B.C.
Ashley said there were "tears of joy," but the happiness was short-lived.
Wolfram passed away in his sleep on Saturday at the age of 83. He had been reunited with Anita for six weeks.
"We're just grateful that they were able to get together when they could."
The couple's son, Bill, told People that his mom is devastated.
"She is lost without him," he told the outlet. "[She wishes] they were reunited sooner."
"We're just grateful that they were able to get together when they could."
In a Facebook post, Bill said Wolfram — who had dementia, lymphoma, and congestive heart failure — will be cremated and that his ashes will be scattered at his "favourite fishing rivers."