Big Brother Canada Week 4 Recap: After a Double Eviction, Now What?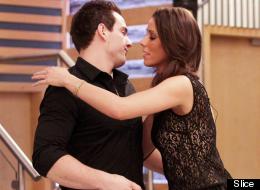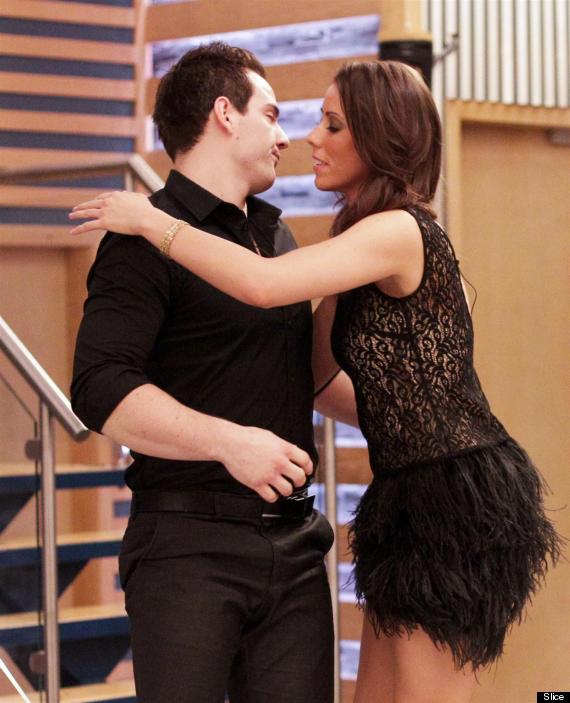 Like the majestic oceans around the world, there is an ebb and flow that occurs in a typical season of Big Brother. Each season, it usually doesn't take long for the house to split into two separate factions with a few stragglers floating along in the middle. Somebody from one side will win Head of Household and nominate two players from the other side. The next week somebody from the opposite side will HoH and come looking for payback for the last player that walked out the door. The Big Brother game is a war of attrition that destroys both factions as the weeks move along.
However, this season of Big Brother Canada is one of the rare instances where things broke a bit differently. We got to see what happens if, instead of two sides of the house going to war, the entire house declares war on two people. By the end of a double eviction night on Big Brother Canada, public enemies #1 and #2 were wiped clean out of the game ... but was this the right decision?
Tom was the first one put out of his misery. Tom's Big Brother autopsy will read that he was suffering from a terminal case of the HOH-itis (a disease that occurs when a sitting HoH becomes so mad with power that he/she alienates the house and is sent packing the week after their HoH reign). Liza, who seemed like she would get a second lease on life after Tom's eviction, ended up following him out of the house.
Rather than focus on where Tom and Liza went wrong (If you don't mind, I'm going to skip over talking about Flashgate), I'd prefer to discuss what's ahead for the players still left in the game. For the remaining 10 players, they may feel an initial sigh of relief, but there's no time to pat themselves on the back. The house was so fixated on removing Tom and Liza, but the pair served a very useful purpose. As long as one of the pair remained in the house, they would be the object of everybody's attention in the house. Like a good magic trick, ideally you want everybody looking at where the trick isn't really happening.
Without the nagging threat of worrying about Tom or Liza winning an HoH or a veto, the rest of the house can focus on the real players in the game. Tom served a good purpose for the Quattro alliance while he was in the house because he was out in front taking all of the bullets. Now, Tom, the human shield, won't be around for "The Shield" (Alec and Peter) to throw under the bus anymore.
I worry that the players the most in danger in a post-Tom & Liza world would be Peter and Alec. Alec and Peter were able to operate without heavy suspicions arising from the other houseguests to this point. Now without Tom, the pair is going to be seen as two of the biggest schemers in the house.
If it's not Peter and Alec, the next group in the house with something to worry about are the couples. The showmances, which had existed for several weeks without any threat, could be the next easy targets of the house. By knocking out the two next obvious players for eviction, the upcoming HoH's will need to come up other options -- so don't be surprised to see a Jillian and Emmett nomination or an Alec and Topaz too.
The other pair that could be in trouble is the float-mance of AJ and Andrew. I never think it's a strong move but there have been many an HoH who say that the floaters are the ones that need to put on their vests of the life-preserving kind. Andrew could not have earned too much respect from the other players by becoming HoH without answering a single question correctly, and essentially having it handed to him.
The next week or two is going to be crucial in this game. The next HoH will set the tone of how the rest of the show will play out after big personalities are gone. While it may have felt like killing two birds with one stone, sooner or later these players are going to realize they don't have Tom and Liza around to be persona non grata around the BBCan house.
Big Brother Canada Week 3 Recap
Big Brother Canada Week 2 Recap
"Big Brother Canada" Season 1 Cast
Toronto socialite with a passion for fashion.

A sweet dental hygienist from Scarborough, this gem is single and ready to mingle.

This calculating professional YouTuber from New Brunswick approaches everything like a mathematical equation.

A self-proclaimed party girl from Fort McMurray who knows how to get what she wants.

Quick on his feet, this slick salesman from Toronto claims he can sell anything to anyone.

A small town elementary school teacher from Nova Scotia with a big personality.

An adorable and innocent East Coast farm boy with a strong work ethic and a heart of gold.

An exotic Persian beauty from Edmonton who's out to prove there is more to her than what meets the eye.

Cocky but lovable, this doctoral student from Vancouver believes his PhD in Social Psychology is his key to the grand prize.

Free-spirited and sporty, this tomboy from Toronto loves life and isn't afraid of a little competition.

A hopeless romantic and charming down-home East Coaster.

A thrill-seeking tanning salon owner from Toronto who works hard and plays even harder.

A sweet, smart, super fan from Richmond Hill who plans to do his thesis on "Big Brother."

A loving mama bear from Vancouver with a passion for hip-hop and her community.

Handsome and hardworking, this Calgary firefighter loves to party.

She's going to have her hands full with this bunch!
Follow Rob Cesternino on Twitter: www.twitter.com/robcesternino