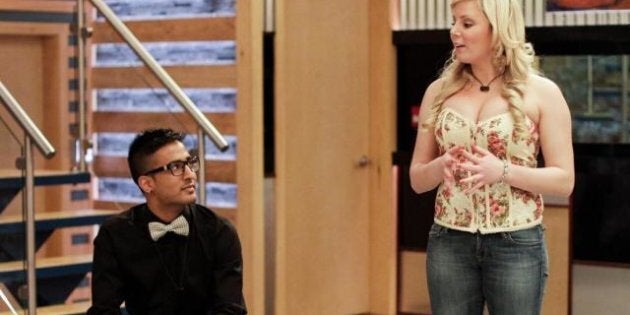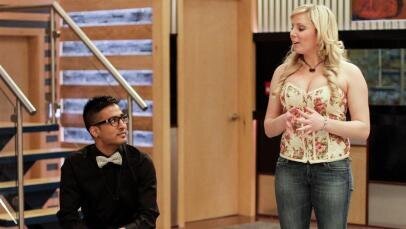 Greetings Big Brother Canada fans, I'm Rob Cesternino and I'm thrilled to be covering the Canadian version of Big Brother for you guys for Huffington Post Canada. I am a former two-time Survivor player, but I originally applied to be a Big Brother contestant. I've seen all 14 seasons of the U.S. show and am really excited by what I've seen so far from the Canadian version. In addition to blogging BB Canada, I'm also podcasting about the series and many other reality shows on my creatively titled show, "Rob Has a Podcast."
After two weeks of Big Brother Canada we're starting to see a much clearer picture of what the rest of the season is going to look like. As an American watching Big Brother Canada from afar, I'm learning quite a bit about your amazing country. In addition to discovering that you have a national preoccupation with protein powder and glitter, I'm learning that there seems to be a great deal of societal pressure to be part of a couple as soon as humanly possible -- whether it's in the form of a showmance or more preferably, a bromance.
This week we saw the emergence of an alliance created by four of the younger male contestants. Tom, Emmett, Alec and Peter are the members of a coalition, which they have creatively named "Quattro." Meanwhile, Alec and Peter actually have their own side bromance called "The Shield" (Obviously they are big fans of Michael Chiklis.) The group masterminded the plan -- which came to fruition Thursday night -- and it ensured Danielle was kicked out of the house, while keeping Aneal safe.
For many Big Brother fans, the formation of a secret alliance formed by four guys should be very familiar. "The Brigade," formed by Enzo, Matt, Lane and eventual winner Hayden on Big Brother 12, was a deadly force that dominated an entire season. In the current Big Brother Canada house, Big Brother superfans Peter and Alec surely have the Brigade blueprint in mind when coming up with Quattro.
On paper, the Quattro alliance appears to be unstoppable. The four guys are operating in perfect lockstep and are each working a romance on the side to double the influence of the group (with the exception of Peter, who is without a showmance unless we are including a disembodied, golden-antlered moose). While it seems like everything is going Quattro's way, I am wondering if the Brigade strategy is one that can be copied so easily.
The Brigade was the most famous four-guy alliance formed in American Big Brother history, but it was not the first. In Season 5 of Big Brother, a four-dude alliance was formed and dominated the early part of that season. The grouping of Jase, Scott Long, Cowboy and eventual winner Drew made up the creatively named "Four Horsemen." While Drew and Cowboy made up the final two of that season, the Four Horsemen were a distant memory in the game by the end. The other two members of the group, Jase and Scott, were both eliminated pre-jury by the rest of the house.
So what went wrong for the Four Horsemen? Two major things. The first was Jase's relationship with fellow houseguest Holly, who some of the other members felt was driving a wedge between the group, leading to infighting over strategy (Holly was like the reality TV equivalent of Yoko Ono). The big challenge for Quattro will be to keep the jealousy regarding the women in check.
With three separate showmances to manage, this will be no easy feat. What will happen if the group suspects one of the members might be spending too much time with his girl and not enough time with the bros? Just from watching on TV, Alec appears to be surgically attached to Topaz on the couch. The Brigade only had one real showmance, between Hayden and Kristen, which ended around mid-season when Kristen was voted out, thus ending a potential sticky situation for the Brigade.
The second danger that the Four Horsemen ran into was their inability to conceal their grouping from the rest of the house. It was far too easy for the other players in the house to band together against the group and take out Jase and Scott. The Brigade was able to avoid this because they were smart and only met in private, and they also benefited from Big Brother standouts Brendon and Rachel being in the house. Usually every Big Brother season turns into a war of attrition between two sides of the house -- but in Big Brother 12, the game often devolved into the whole house vs. Brenchel, which proved to be a great distraction for the Brigade.
So will history remember Quattro as the Canadian version of the Brigade or will they be an afterthought like the Four Horsemen alliance? While I am extremely impressed with the smarts demonstrated by Peter, and to a lesser degree Alec, I'm not seeing masters of Big Brother strategy when I look at Tom and Emmett.
On Thursday night, Quattro was faced with their first big decision of the game and I believe they succumbed to some classic Big Brother overthinking. In deciding to vote out Danielle over Aneal, Quattro succeeded at removing an ally from potential rival, Gary Glitter. But by keeping Aneal in the house, they allowed one of the few players who could unite the house against them in the game. Danielle was just a number and never a serious threat to Quattro or to win the game.
The Brigade benefited greatly by all of the drama constantly circling around Rachel Reilly in their house. Though I don't believe that this was part of their master plan, keeping Danielle would've created plenty of tension among the women that can't stand her. As long as the women are being catty with Danielle, they won't be coming after Quattro. We've seen just how crafty Aneal can be, as he tried to frame Gary for getting glitter all over the house in week one. After a brush with elimination, if Aneal can operate without arousing the suspicions of Quattro, he may well be the one to take them down to a trio or worse.
I really enjoyed tonight's show, but it wouldn't be a Rob Cesternino column if I didn't complain about something. After a dramatic vote and a surprising eviction, can we get Arisa Cox to ask Danielle more than one question? I know this may cut into the time spent on fashion shows, dances and farting montages -- but, you know, considering that we have three nights a week for this show, I think we can find a way to squeeze it all in.
Do you think Quattro made the right call by keeping Aneal in the house? Let me know what YOU think about their strategy in the comments below and on Twitter.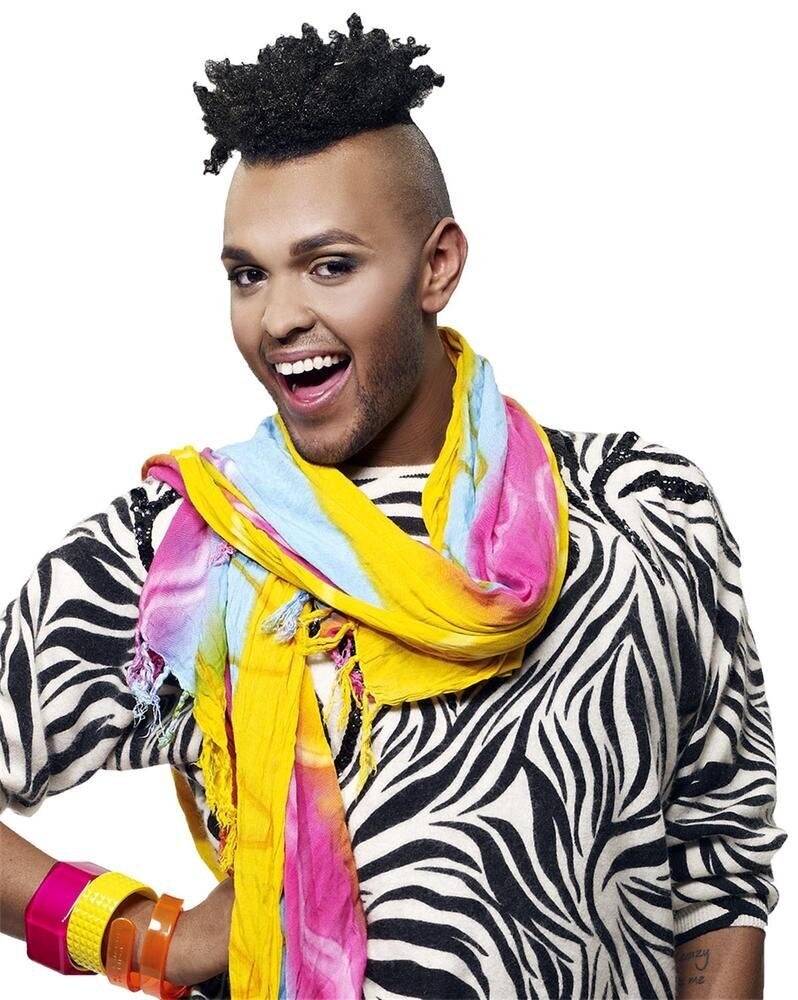 "Big Brother Canada" Season 1 Cast