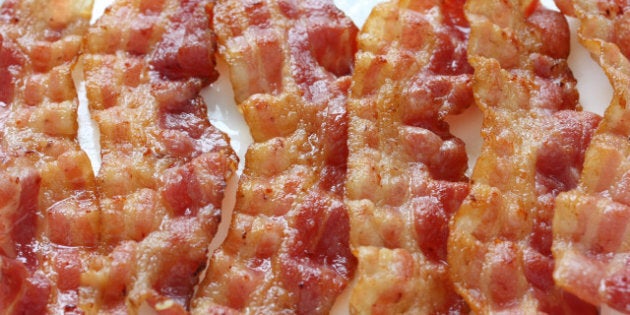 Turns out most Canadians have beer and bacon on their minds — and in their Google search history.
Google's annual Zeitgeist 2012 list found that when it came to searching for Canadian food and beer, some things never change. So it's no surprise that Canadians opted for popular — almost stereotypical — terms like bacon, maple syrup and Molson beer.
This year, the most searched foods and beers included tasty treats like butter tarts, comfort foods like poutine, and Canadian beers like Keith's and Moosehead.
Craft beers are gaining ground, as proven by an entire category dedicated to the artisanal beverages. Winners included B.C.'s Granville Island, along with Amsterdam, Big Rock and Mill St. brands.
Are you surprised by this list or are there food and beers you thought would be more popular? Let us know in the comments below:
LOOK: The most searched Canadian food and drinks of 2012: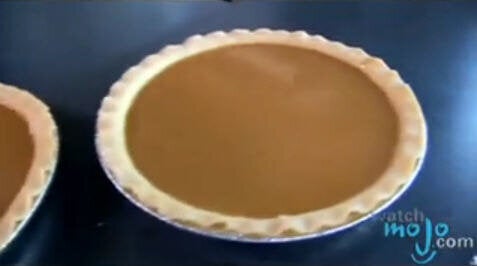 Googles Top Canadian Food And Beer Searches
A delicious dessert and also a term of endearment! Sugar pie is a European treat (and popular in Quebec) that's a mixture of flour, butter, salt, vanilla, cream and of course sugar. To make things even more Canadian, some people add maple syrup to the mix.
Sucre a la creme is a like French version of fudge, but different in texture. This Quebec treat is made from brown sugar, whipping cream and salted butter. Find a recipe here.
Butter tarts are another Canadian favourite. Made from butter, sugar eggs and syrup, you can also find tarts with a mixture of pecans, nuts and raisins — yum!
Gotta be KD! Kraft Dinner is a top-searched Canadian food staple — it could be because of that cheesy, powdery taste or how well it goes with ketchup and black pepper. And when you're on a budget or still in school, a five-minute dinner seems like a good idea.
We finally have an excuse to eat fried bread. Bannock is a pita-like bread that is popular in North American Native cuisine. Bannock can be served with meats or even as a dessert.
Although considered a British staple, this pastry doesn't have any particular Anglophile roots, and is made from milk, flour and eggs, often served with meat and gravy. Interestingly enough, experts say the origin of Yorkshire pudding is actually unknown.
Rickard's beer, which comes in flavours of blonde, white and red has also recently introduced a dark version that has a hint of maple syrup. Also note, maple syrup beer is best paired with smoked meats (see our food list).
Alexander Keith's celebrated their 192th birthday this year and is one of the oldest breweries in North America — you go, Gramps!
Kokanee is a popular beer from Creston, British Columbia (now owned by Labatt) and is known for its pilsner style lager and dubbed as Canada's beer from "out there."
Sleeman has had a long history of mix-ups: in the 30s, the Guelph Ont. based brewery was shut down because of bootlegging and beer smuggling but today, the brand is back up and running. Sleeman is known for its pale ales and clear beer bottles.
You can't get more Canadian than a picture of a moose on the front of your beer can. Moosehead can be found in several Canadian cities and is known for its sweet malt flavours and creamy texture.
Think about the beer in your dad's garage fridge — he probably has a few cans of Labatt beers. Labatt, which continues to be Canada's largest brewer of beer, is also known for its "Blue" and "50" brands.
A US entry! Coors is known for its easy-to-drink brew and marketing campaigns that focus on Canada's coldest weather conditions -- remember the cans where the mountains appear to let you know the beer is chilled enough?
Another US entry! And not surprising -- Budweiser is one of North America's largest and most consumed beer brands, known for its popular pale lager and distinctive label.
Surprised? We didn't think so. How much more patriotic can you get than Molson's I. Am. Canadian commercials? Obviously nostalgia is still working on us. Bring 'em back, we say!