Danke schön Paulina Gretzky!
Our favourite Canadian bikini babe took to her popular Instagram page and posted a photo of her dressed up as a St. Pauli Girl, inspired by the beer of the same name that's brewed in Bremen, Germany.
Wayne Gretzky's favourite offspring dressed up in a blue and white Dirndl - a traditional German dress, and her California blond locks in two braids.
But of course, it wouldn't be Paulina Gretzky without a hint of cleavage, right? The two-time Flare covergirl made sure that her top showed off an ample amount of breast. That's our girl!
The Paris Hilton wannabe wasn't on a club bender in Hollywood; Pauli (can we call her that now?) was joined by boyfriend, pro golfer Dustin Johnson, and a bunch of other male friends who were enjoying their beers.
Guess they were a bit disappointed that Gretzky wasn't in a mindbogglingly small bikini but the socialite more than made up for it by powering through her large beer like a proper lady.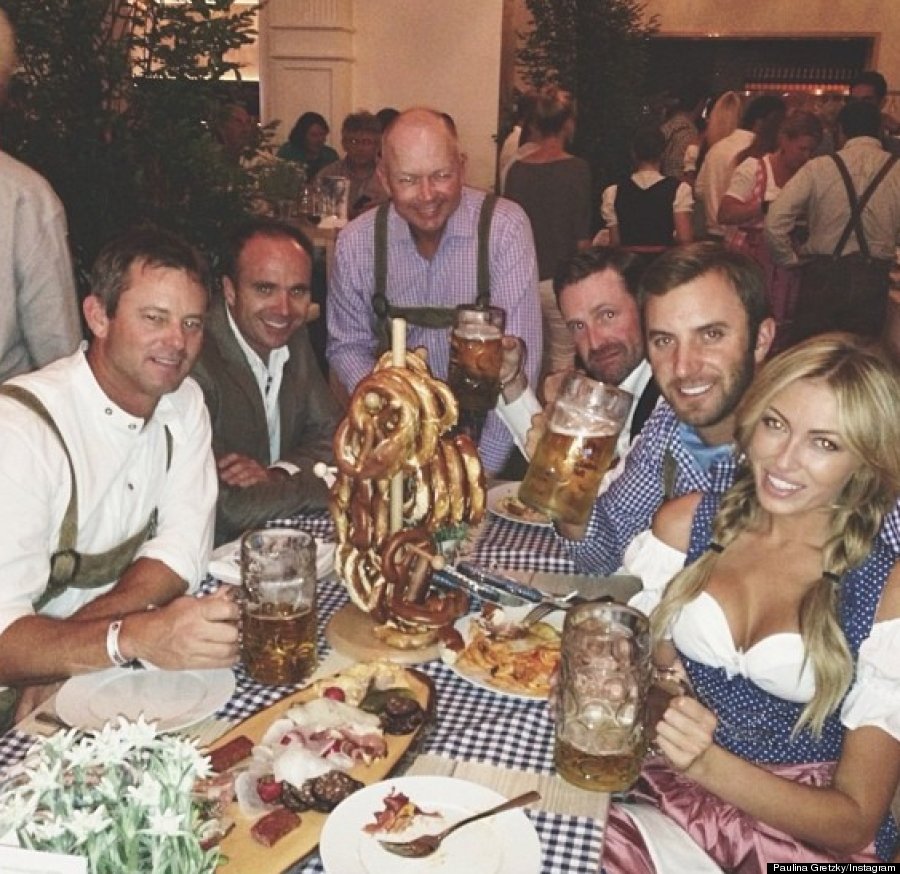 We know you just want to see Paulina in a swimsuit:
The Many Bikinis Of Paulina Gretzky