Paulina Gretzky doesn't just post Instagram and Twitter photos of herself in bikinis.
The Canadian socialite and part-time model sent a sweet shoutout to her dad Wayne Gretzky on Father's Day, posting a cute photo of a young Paulina giving her dad a kiss on the cheek while the hockey legend held her in his arm. Awwww!
The 24-year-old captioned the pic: "Every Little Girls First Love..Their Dad. HAPPY FATHERS DAY DAD."
Tiny Paulina wore an adorable polka dot and palm tree-print dress with a cute little hair scrunchie tying up her blond locks.
What a difference a couple decades make! The Paulina of today isn't nearly as covered up. From her heart attack-inducing bikinis to, well, more itsy bitsy two-pieces, the two-time Flare covergirl is trying hard to shed her Daddy's Little Girl image. (And boy, is she ever succeeding.)
Lately though, Paulina has been showing off less skin, perhaps out of respect for The Great One. The buxom blond posted an Instagram photo of her and a friend snuggling under a blanket in a movie theatre and showed her goofy side in a funny pic wearing a fake moustache and a comfy leisure suit.
We're sure the wannabe-singer will be back to her old habits soon and will post many a photo of herself in the smallest bikinis ever imagined.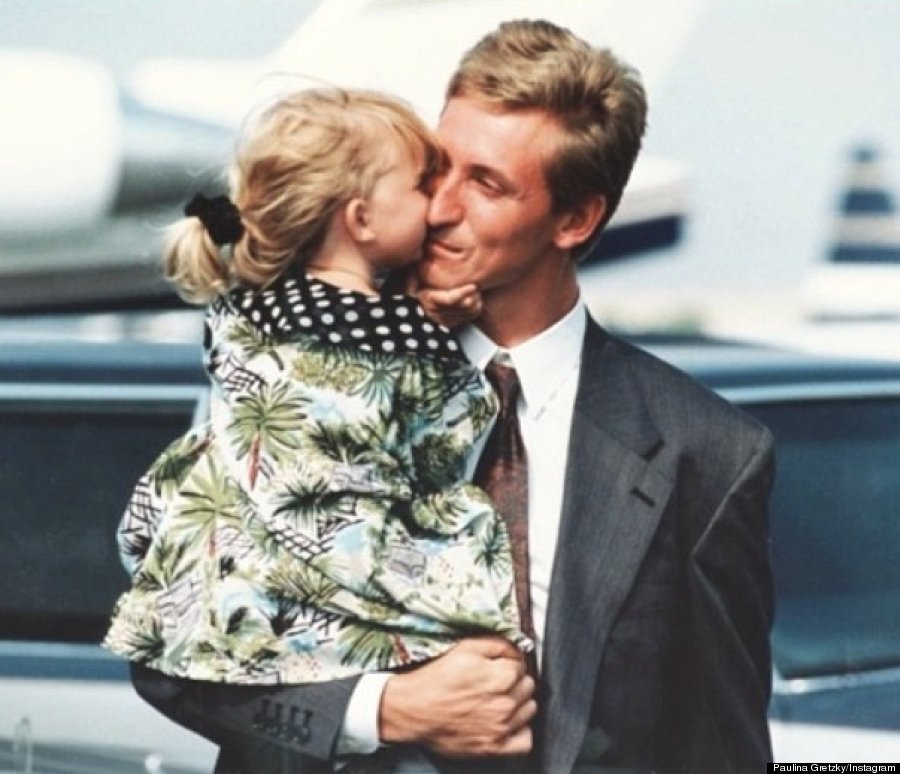 We know you just want to see Paulina in a swimsuit:
The Many Bikinis Of Paulina Gretzky