We're used to seeing Lady Gaga wear wacky outfits (hello chicken mask!) but we never thought we'd see the day when she would wear something that Kate Upton has already worn.
Feathers aside, the outspoken star looks gorgeous without all the razzle dazzle; she recently displayed a more stripped down look on the cover of the December issue of Glamour magazine wearing more natural makeup and long, crimped hair.
But it's her wild feathers which we think will make for a more popular Halloween costume this year.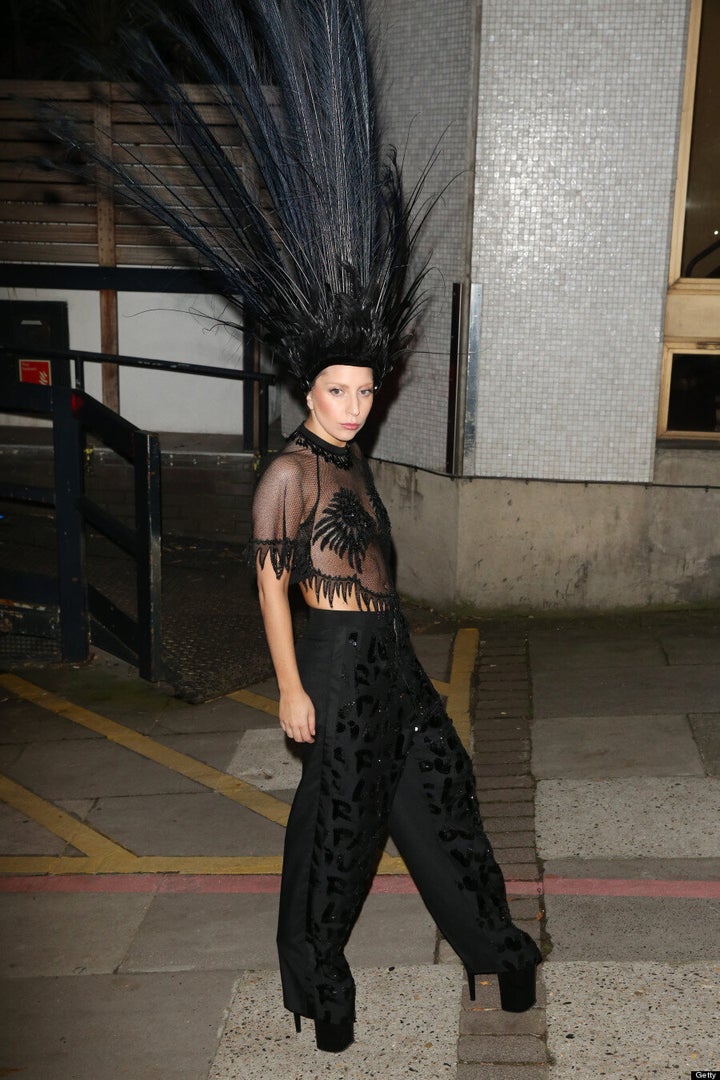 The many faces of Lady Gaga: