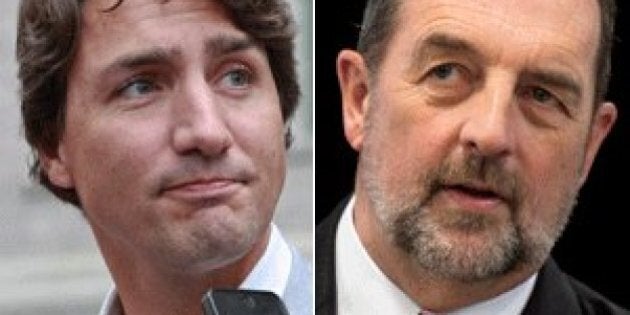 A Conservative cabinet minister is calling on Justin Trudeau to clean up Liberal "corruption" after a close ally of former prime minister Jean Chrétien was charged Friday in connection to the sponsorship scandal.
Jacques Corriveau, a longtime federal Liberal organizer, faces charges of fraud against the government, forgery and laundering proceeds of a crime. He will appear in court on Jan. 10.
In a press release sent Friday afternoon, Infrastructure Minister Denis Lebel urged the rookie Grit leader to get his "friends" to repay the millions of taxpayer dollars squandered in the scandal.
Lebel also referenced a fundraising email from Chrétien sent on Trudeau's behalf a day earlier.
"Taxpayers are still waiting on the Liberals to pay back the missing $40 million — but instead, Chrétien is fundraising for his old pal, Justin Trudeau," Lebel said in the release.
"Chuck Guite famously reiterated a quote from David 'I'm entitled to my entitlements' Dingwall that 'if you ever find somebody in bed between Jean Chretien and his wife, it'll be Jacques Corriveau.' We are again reminded that corruption is never far away from the Liberal Party elites.
"Instead of asking Canadians for more money, Trudeau needs to clean up the Liberal's culture of entitlement and have his good friends pay back the money they took from taxpayers."
The charges come after a wide-ranging investigation that was triggered nearly 11 years ago and is still underway.
The Mounties allege that Corriveau, now 80, set up a kickback system on contracts awarded during the sponsorship program, using his Pluri Design Canada Inc. to defraud the federal government.
Police say Corriveau alleged he could exert influence on the federal government to ensure certain Quebec-based firms received lucrative contracts in exchange for millions in kickbacks and benefits for himself and others.
In pure political terms, this news couldn't come at a better time for Stephen Harper's Conservatives, who have been rocked for months by the Wright-Duffy affair.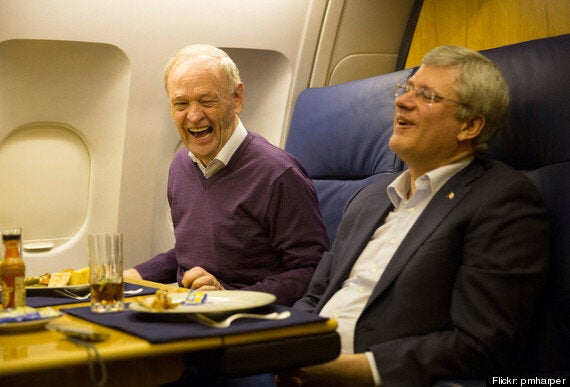 "Sharing a flight with former PM Chretien on the flight overseas," the PM wrote.
With files from The Canadian Press