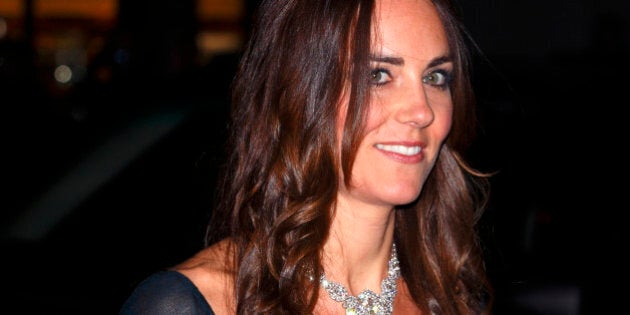 "[Kate] has been allowed to pick out as many items as she needs," a source told Us Weekly. "She's working with a wardrobe coordinator to put together her outfits."
During the three-week trip, Catherine will reportedly be sporting more than 30 outfits, which she will wear for the planned 48 engagements.
Although we don't know exactly which jewels the mum will wear, we can certainly help her out by looking at past jewelry she has worn: from the diamond tiara she sported last December to the showstopping Zara necklace she wore at the "Mandela" premiere, Kate has plenty of options.
Check out Kate's drool-worthy jewelry collection: