The Season 2 finale of "Big Brother Canada" certainly didn't have the fireworks that the Season 1 finale did. Being in attendance for both finales now, I can tell you it was like night and day. [The Season 1 finale had one jury member, Topaz, accidentally voting for the wrong houseguest, Jillian, who won because of it.]
In fact, the whole affair was downright predictable. I wrote out my guess for the winner -- Newfoundlander Jon Pardy -- two nanoseconds after he voted out his longtime friend and ally, Neda. There were no misvotes, no slip-ups. Just smart playing and very clearly sounded-out instructions to the jury members, to ensure that things ran smoothly. Jon was up against "gremlin" Sabrina, who had previously been on the chopping block six times, yet somehow survived to be one of the final two. But her longevity couldn't help her in the end.
"That makes no sense to me," says Jon when I remind him he's $100,000 richer, has some sweet furniture from The Brick, and a dream trip to plan. "I came here with a maxed-out credit card and not a penny to my name. This is huge for me, and huge for Newfoundland. I hope The Rock has woke up right now!"
Jon voting out Neda was his win-or-lose moment; it's likely had he gone to the final two with her, he wouldn't have won the most votes from the jury. "Big Brother Canada" is ultimately a social game, and huge decisions made without emotional thinking have to be made.
"I had to make the hard decision to send [Neda] out of the house," said Jon. "She's like a sister to me; but I knew I would have a better chance with Sabrina up there rather than Neda. The fact that I had to end her dream, that she's been wanting for her entire life, definitely hurt me a lot. But it was something I had to do. I left my emotion at the door when I came in."
So was Neda upset or hurt that Jon turned on her in the end?
"I'm not mad, I'm not mad," insists Neda, who admits to bawling her eyes out for 10 minutes before doing any media interviews (it's true, she was crying while sitting in the jury box as well). "I would have done the same thing if I was in his position. I'm not going to hold a grudge, but it's going to be very hard to get over. I just thought he was going to [make decisions] more with his emotions."
As for Sabrina, she was all smiles backstage after the finale, even though she only placed second.
"I know I seem emotional, but you have to understand that everything is amplified by 1000," she said. "I'm a very fun-loving person. As for Jon, he totally deserved to win, I'm super super happy for him! I knew [Neda and Jon] weren't going to bring each other. It was too risky. I feel like I played a really strong social game, so I deserve second place."
There has been no news regarding a Season 3 of "Big Brother Canada," but we'll be the first to let you know if/when we hear something. A more thorough recap of this Season 2 finale is coming shortly.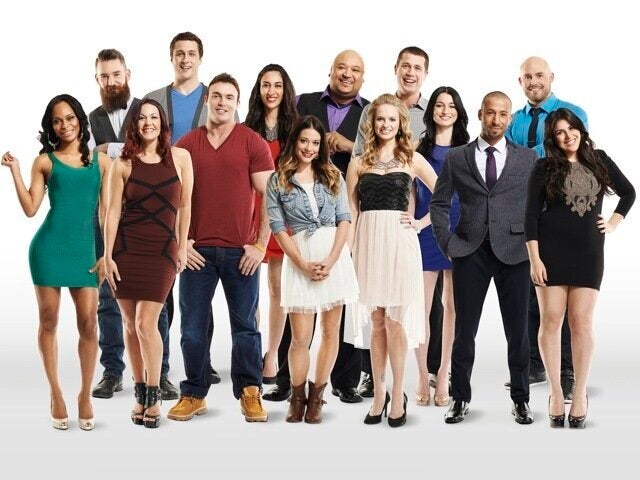 'Big Brother Canada' Season 2 Cast