Le Bataclan's long history as a Paris theatre has now been marked by a violent attack that has left scores of concert-goers dead.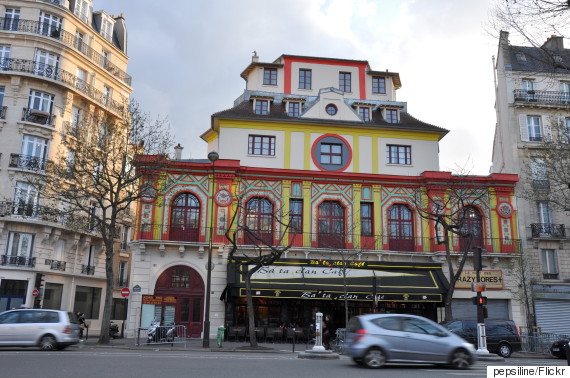 (Photo: Céline/Flickr)
American rock band Eagles Of Death Metal were reportedly on stage when gunmen entered the venue on Friday night. The musicians escaped through a back door, but at least 100 people are believed to have died in what was described as a "bloodbath."
Other attacks in the city including one at a restaurant also resulted in many deaths. Explosions were also heard near the Stade de France, site of a soccer game between the French and German national teams.
A Vine video showed French President Francois Hollande arriving at Le Bataclan on Friday.
Located on 50 Boulevard Voltaire, Le Bataclan is a nightclub considered one of Paris' oldest nightspots. Its doors opened for the first time in the 1800s and it has since hosted high-profile performers including Edith Piaf and Maurice Chevalier.
Like Us On Facebook

Follow Us On Twitter

Also on HuffPost
Paris attacks: Bataclan theatre scene