OTTAWA — The Liberal government is weeks behind in its plan to reform the Senate through the appointment of independent senators, the minister in charge of the plan warned Tuesday.
Democratic Institutions Minister Maryam Monsef told reporters that the promised five new senators — including the new government representative in the Senate — will be named "this spring."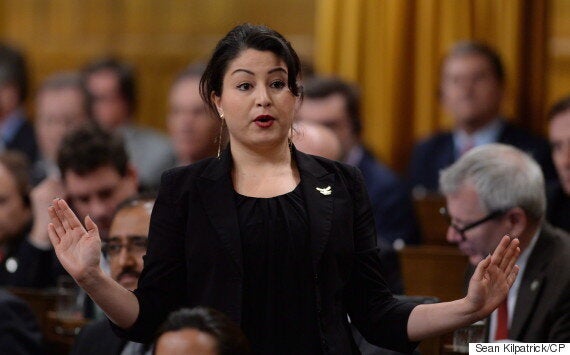 Democratic Institutions Minister Maryam Monsef speaks in the House of Commons. (Photo: Sean Kilpatrick/CP)
The appointment process is taking longer than expected, she suggested, because an independent advisory board charged with selecting the shortlist of names for Prime Minister Justin Trudeau is taking more time than anticipated.
"It's about [having] a good balance of meeting the deadline that we've set for ourselves and also making sure that they're doing the due diligence they need to do in selecting those named," Monsef said.
"The presence of the new non-partisan senators will help inject a new spirit of non-partisanship into the Senate early in the new Parliament," Monsef told reporters. "They will have an immediate impact by assisting the current complement of senators who work to fulfil the Senate's important roles both in the Chamber and on committees."
But the government's advisory board was only struck on Jan. 19, according to its news release.
No government leader in upper chamber
On Jan. 29, it issued a public call asking Canadian organizations to "identify exceptional individuals who could fill current vacancies" in the Senate. Organizations were told that they and the nominees would have to complete an application form before Feb. 15.
Senators were told a Senate government leader — the person charged with shepherding Trudeau's legislation in the upper chamber before it can become law — would be named by the end of February or in early March.
That now appears highly unlikely.
Trudeau was expected to quickly name five independent senators — two from Ontario, two from Manitoba and one from Quebec — provinces with the most Senate vacancies. There are currently 23 vacancies: one empty seat each for Prince Edward Island and British Columbia, two each for New Brunswick and Nova Scotia, three for Manitoba, six for Quebec, and eight for Ontario.
The other 18 senators would be named by the end of 2016 through a new permanent process that would give Canadians the chance to nominate themselves.
That list won't be made public.
Monsef and LeBlanc are both expected to appear before the Senate's committee on Rules, Procedures and Rights of Parliament Wednesday evening to discuss the new appointment process and its possible impact on the upper chamber.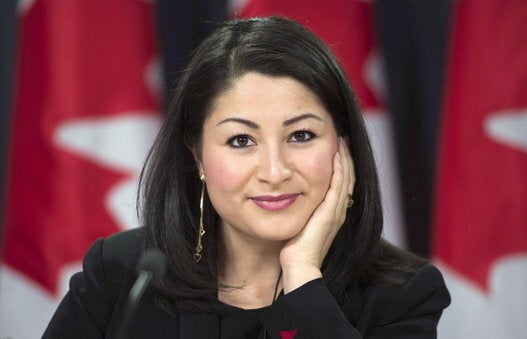 Maryam Monsef, Democratic Institutions Minister