Prime Minister Justin Trudeau and U.S. President Barack Obama have more in common than just their political leadership. Both are known for their love of babies.
While greeting onlookers, one mom handed her baby over to President Obama, who was all smiles while holding the little one. And once Trudeau noticed the infant, he couldn't even handle the cuteness.
Others hilariously noted that the little one couldn't care less about being the centre of Trudeau and Obama's attention. "The baby is like 'I'm more interested in this cookie' lol," one person commented.
Similarly, dad-of-two Obama has been known for his love of children. Just last month, the hashtag #ObamaAndKids blew up on Twitter and revealed some hilarious and inspirational photos of the President with children.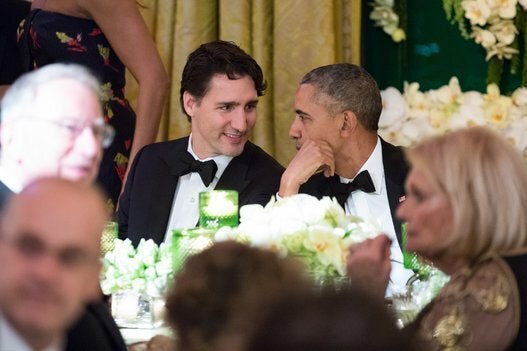 Trudeau's Historic Washington Visit