Justin Bieber really doesn't give a sh*t about what people think of his hair.
Case in point? His latest Instagram vid in which he responds to backlash over his controversial dreadlocks.
In the clip, the 22-year-old Canadian superstar adopts a bizarre surfer accent and mocks his "weird" hairstyle haters.
"Dude, are you gonna do anything with your hair, or are you gonna leave it like that dude?" he says, lying on couch. "Yeah some girl came up to me and she was like, 'I love you Justin, but that's like, my least favorite hairstyle of yours.'"

To be honest, we're with that girl, though we have to say Bieber's cornrows (which he blamed on maybe-girlfriend Hailey Baldwin), were right up there too.
The (ironically not) "Sorry" singer first debuted his culturally-appropriating 'do at the 2016 iHeartRadio Music Awards, angering many over his choice of hairstyle. Many were quick to point out the double standard when it comes to black hairstyles, alluding to Giuliana Rancic's critical comments about Zendaya's dreadlocks at last year's Oscars.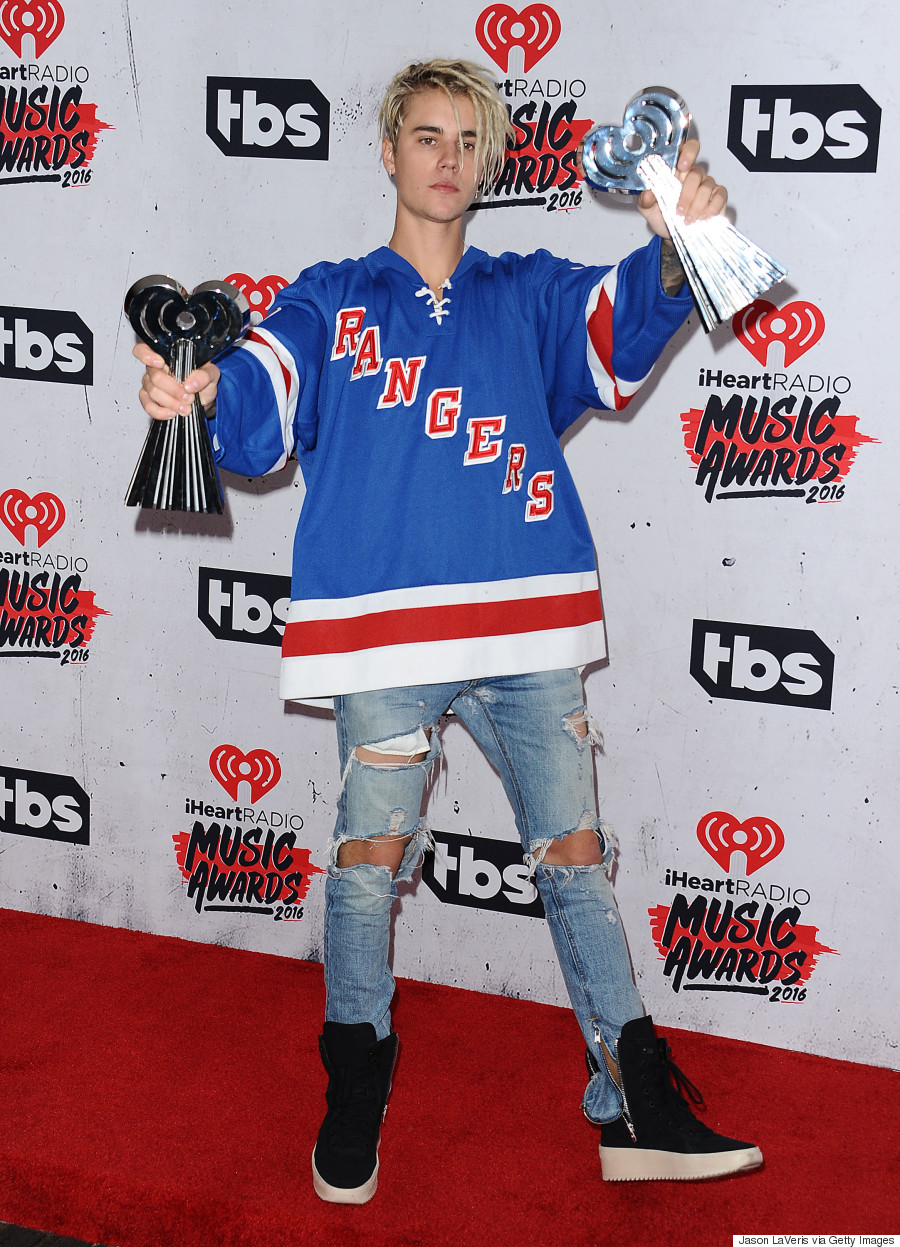 "People are annoyed cause when black people wear this style they are stereotyped as druggies and are 'unkempt' look at Zendaya for example. She had fake dreads and she was stereotyped, But when people such as JB [...] wears them its suddenly 'the latest trend,'" wrote one Instagram user.
But Justin was quick to express his ignorance apathy, reportedly telling Big Sean backstage at the awards show, "[People say] you wanna be black and all that stuff, I'm like 'Its just my hair,'" according to the NY Daily News.
Sorry Justin, but at this point, we're Beliebing less and less in you each day.
Follow Huffington Post Canada Style on Pinterest, Facebook and Twitter!
Also on HuffPost
The Evolution of Justin Bieber