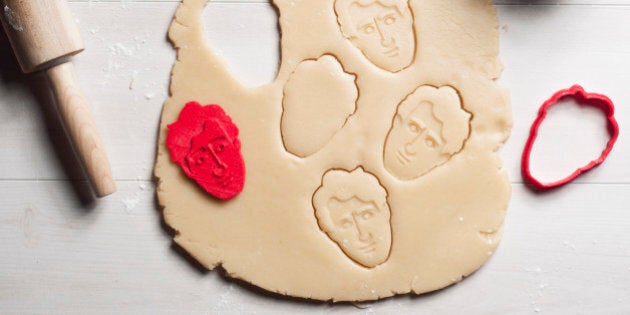 Forget about that fantastical sweater of the prime minister riding a chestnut stallion against a vibrant fjord, parading his youth between perfect lens flares and a waterfall of sparkles — cookie cutters shaped like Justin Trudeau's face are still in stock.
Before you get incensed over the thought of being bamboozled into reading another piece fawning over Canada's youthful king, simmer down.
The topic here is about Trudeau merch-mania.
The Liberal Party of Canada sent a message to supporters this week asking if they would like a six-pack of stickers. The catch? Sign up as party donors first.
"Sunny ways," read one red circle. Another: "My PM knows quantum computing," referencing Trudeau's now-famous explanation of theoretical computation 101 to a Waterloo, Ont. crowd.
Some mocked the sticker promo, noting the profundity of appealing to a niche crowd of credit-card holding decal enthusiasts. But they would underestimate the power of a political catchphrase — and stickers.
And it turns out, the stickers aren't the only pieces of Liberal swag the party wants to sell Trudeau fans/Liberal supporters — there are the aforementioned cookie cutters, too.
Yes, they're real. And they're being sold for 20 bucks a pop.
For those who eye-rolled over the cookie cutters, look away! You may not be able to handle...
What's sexier than promoting bilingualism and civic participation?
Use credit card protection.
Because all the cool progressive kids are sharing memes of it.
The Liberals are the only federal party to have a substantial online store selling merch.
The NDP store selection is limited to six T-shirts, three of which are overt references to sort-of-ousted leader Tom Mulcair. Full price, though. No discounts. There's no official Tory hub to buy official party mugs.
But with all the time the PM is spending stateside and abroad, bringing Canada back and all, maybe the strategy of having Canadians gift other Canadians with millennial-oriented tchotchke isn't such a bad idea after all.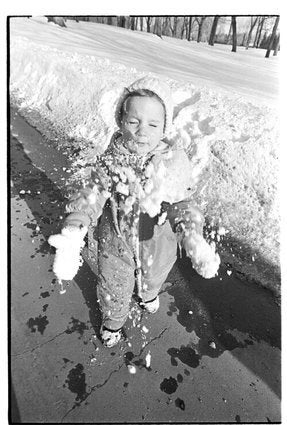 Photos Of Justin Trudeau Playing In Snow In 1974 Are Just So Canadian