For the sake of their art, many beauty vloggers go where no man or woman has gone before.
They've applied their makeup with socks, they've contoured their faces using fast food and they've somehow created envy-worthy curls using toilet paper.
And now, you can add applying 116 coats of nail polish to that list.
Yes, Cristine, a nail artist from the YouTube channel simplynailogical took on the tedious (and insane) task after her devoted fans asked her to do it.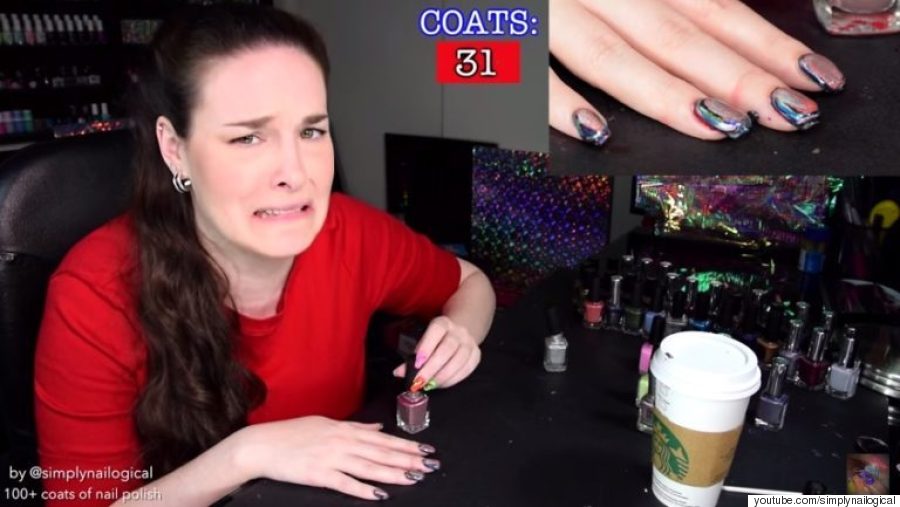 "Lately I've been getting a lot of requests to put on a layer of every single nail polish I own," the vlogger notes in her YouTube video which has gotten over eight million views in just a week.
As you can imagine, the process isn't easy. Christine begins filming her video at 9:47 a.m., only to start over two hours later (and 40 layers in) because she didn't allow her nail polish to dry properly.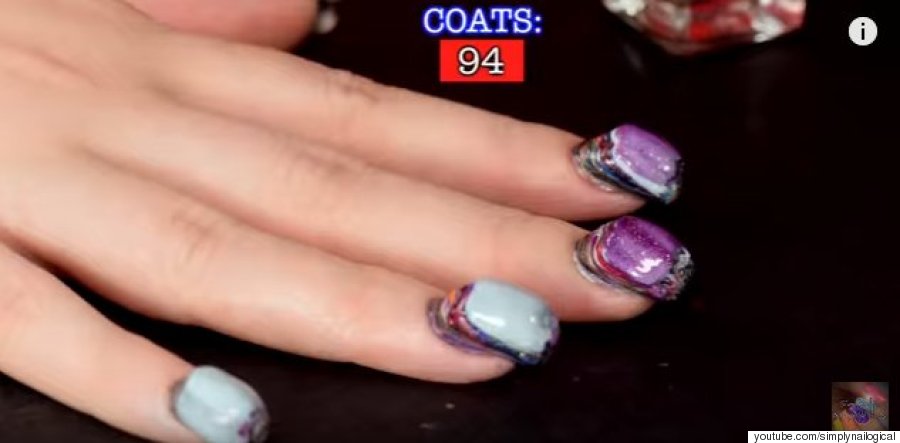 After 10 hours and a few quick breaks to indulge in her Starbucks and Golden Grahams cereal (oh, and Snapchat interruptions, naturally), Christine completes #polishmountain at 11:39 p.m.
The result? See for yourself.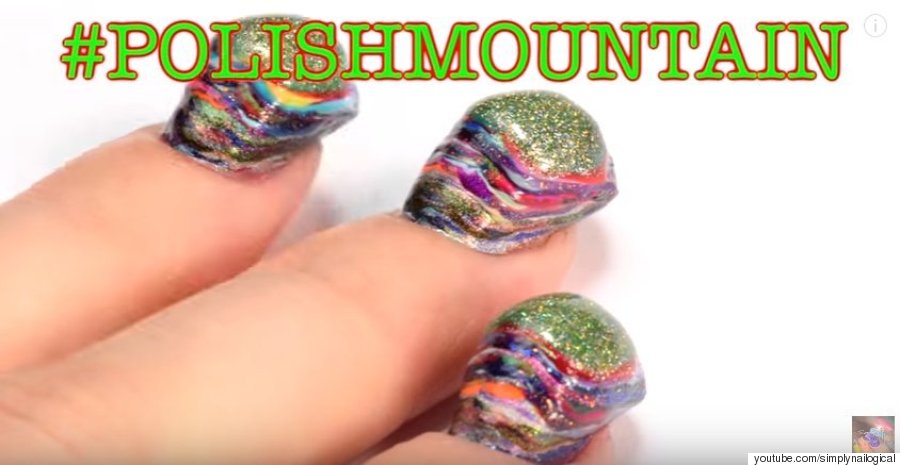 "THIS IS SO WEIRD AND GROSS BUT ODDLY SATISFYING AND FUNNY AND STUPID AND AMAZING ALL AT THE SAME TIME," one YouTube comment reads.
And we couldn't have put it better ourselves. Literally a horrifying mountain of nail polish.
As for the removal? Well, it was much easier than the application. Noting that her nail polish might still be wet, Christine easily removes the polish using a wooden cuticle stick.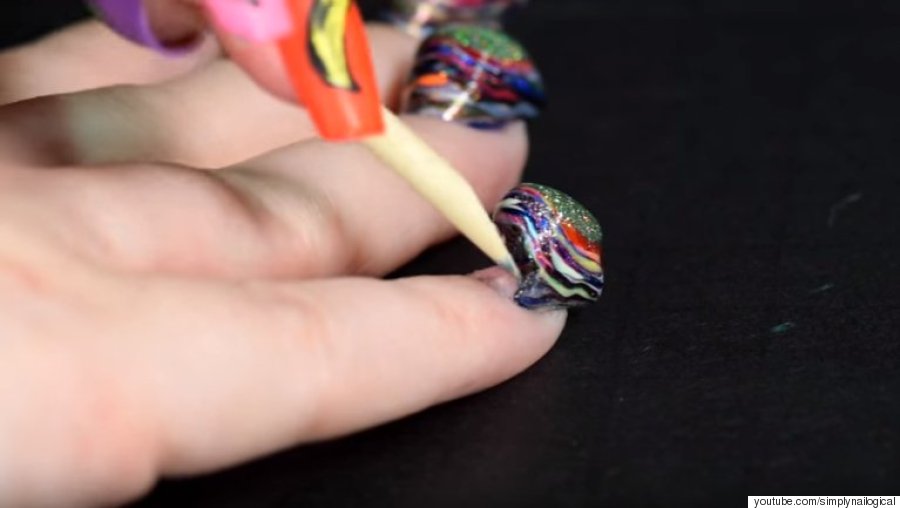 Our congrats go out to Christine who had the patience to finish such a mundane beauty task. And congrats to her nails who were able to uphold the layer and layers of polish and not break in the process.
Follow Huffington Post Canada Style on Pinterest, Facebook and Twitter!
Also on HuffPost