A majority of Canadians believe it's likely a gay prime minister will be in charge within the next decade, a new poll suggests.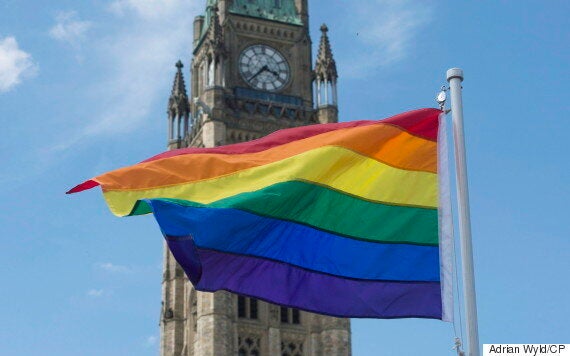 Fifty-six per cent told the firm that it was "likely" Canada would have a gay PM within the next decade, while 58 per cent predicted it would happen within 20 years. It was considered the most likely development out of seven scenarios dealing with Canada's political and media landscape.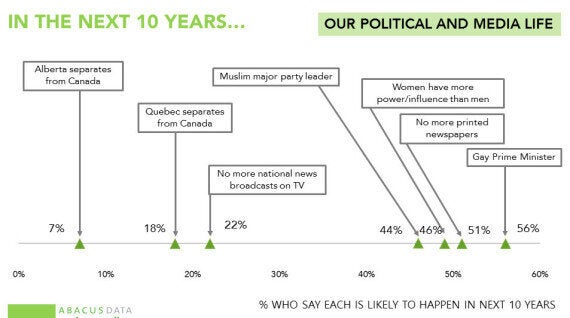 New Democrats were the most bullish, with 67 per cent saying that the LGBTQ milestone was probable in the next decade. However, 50 per cent of Conservatives and roughly 60 per cent of Liberals also felt the same.
And what about a Muslim leader of a major Canadian party? Forty-four per cent of respondents predicted that will also happen within 10 years, while 54 per cent said that it will happen within 20 years.
Fifty-six per cent of respondents said that scenario was likely in the next decade, compared to 47 per cent of Liberals and roughly 50 per cent of Tories.
Abacus chairman Bruce Anderson said in a release that the numbers "signal at least some confidence that bias-based barriers to high office are limited and possibly reducing over time."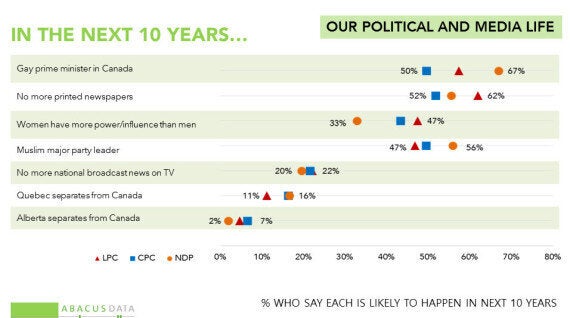 By comparison, just 18 per cent of Canadians said they think Quebec will separate from Canada in the same time frame.
In terms of Canada's media, 22 per cent said there would be no more national news broadcasts on TV and 51 per cent said newspapers would cease to be printed by 2026.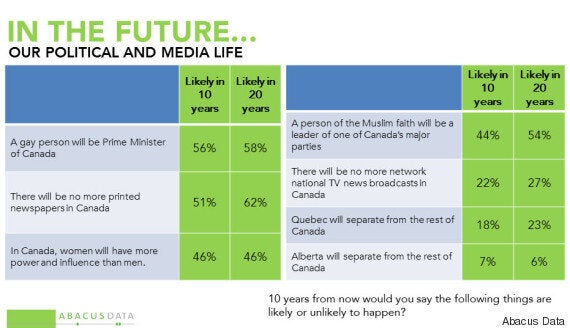 Gay politicians have made significant in-roads in recent years in Canada.
Ontario's Kathleen Wynne became the first openly gay premier in Canada's history when she assumed the office in 2013 and won a provincial election the next year in which her sexuality was largely a non-issue.
However, Wynne has at times opened up about "added responsibilities" she feels she has as a gay leader of the country's most populous province.
At an anti-bullying rally in Toronto last year, Wynne told The Canadian Press that parents of gay kids sometimes tell her that her presence in the premier's office is "an important signal" that society is changing.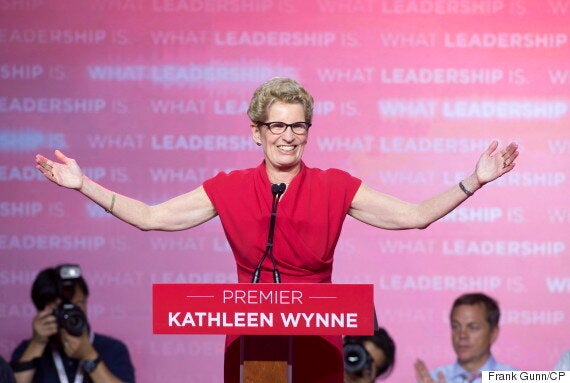 Scott Brison, who became the first openly gay MP named to cabinet in 2004, currently serves as Treasury Board president.
The online survey was conducted between June 14 to 16 among a random sample of 1,500 adult Canadians. The margin of error for a similar poll is 2.6 percentage points, 19 times out of 20.
With a file from The Canadian Press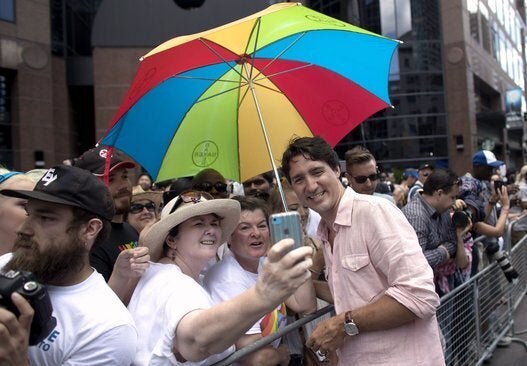 Toronto Pride Parade 2016