The plight of Giant Pandas has come a long way in the past year.
In 2015 the Giant Panda population grew by 17 per cent in March following a panda cub boom, reports Mongabay. Since then the numbers have only continued to rise with panda cub births occurring in zoos all around the world. Including right here in Toronto.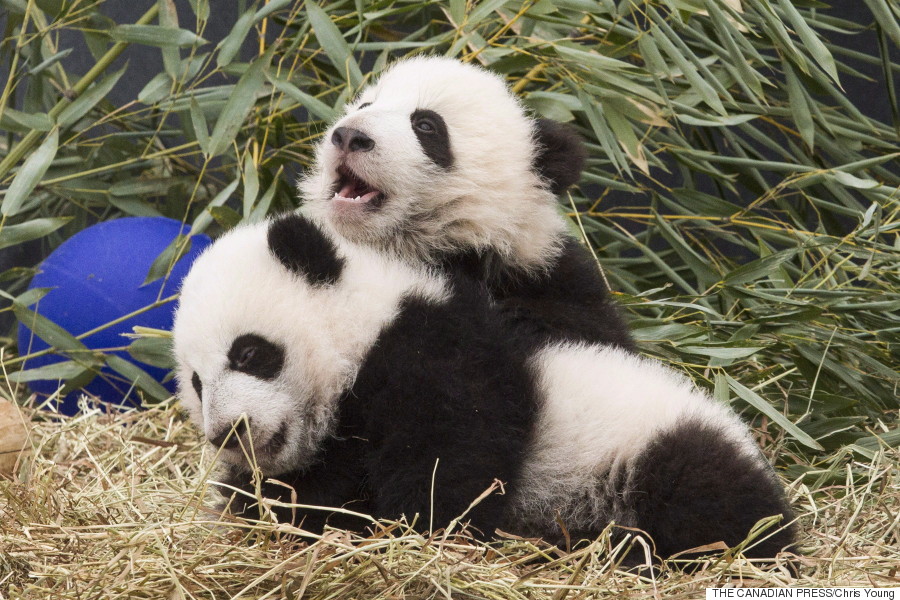 Panda cubs Jia Panpan and Jia Yueyue play in an enclosure at the Toronto Zoo on March 7, 2016. (CP/Chris Young)
Yes, it was just one year ago when Toronto's twin panda cubs Jia Panpan (Canadian Hope) and Jia Yueyue (Canadian Joy) were born. Over the course of their 365 days at the Toronto Zoo, Jia Panpan and Jia Yueyue had many exciting days — one that even included cuddles with Prime Minister Trudeau.
Check out the official Toronto Zoo video below to see what else the cute cubs have gotten up to this year:
If you're still waiting to see the panda cubs in person you might want to hurry. Not only are these little guys getting bigger, they will be relocated to Calgary in 2018.
Also on HuffPost