We won't stop asking this until the issue becomes obsolete: why is it still hard for plus-size women to find fantastic fashion?
Speaking about the green dress she was wearing at the 25th annual Elton John AIDS Foundation Academy Awards party on Sunday, Metz said, "A lot of designers won't work with plus-sized people, period, and I know a lot of plus-size women feel like they have to avoid jewel tones or colour in general, but I love bold colours."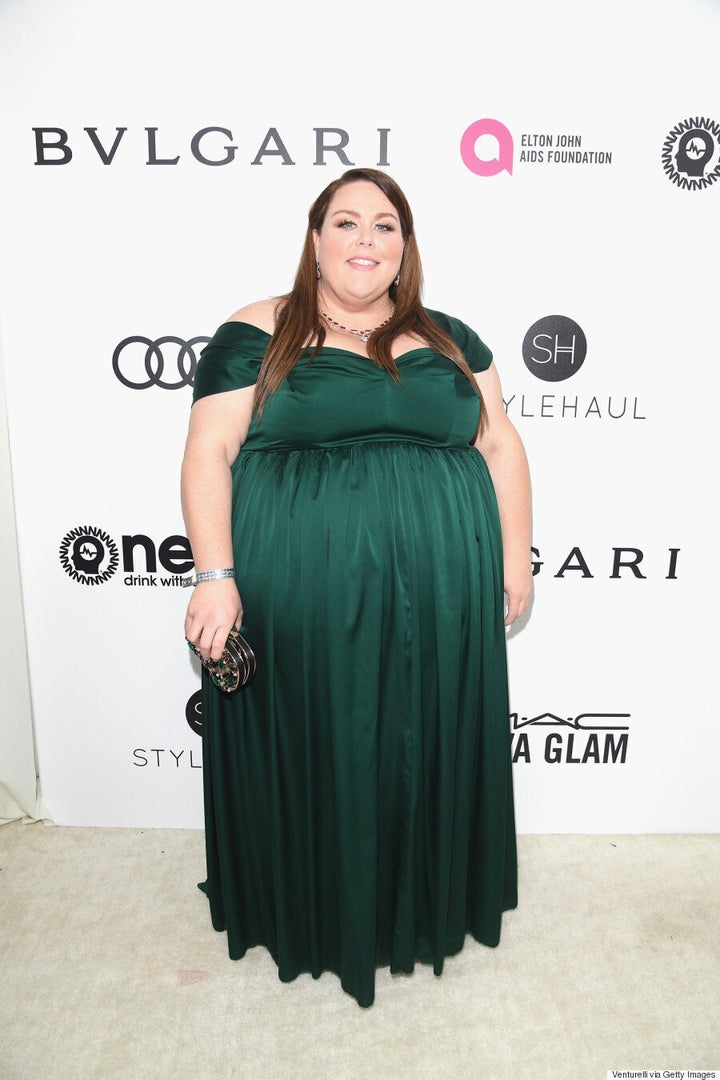 Chrissy Metz attends the 25th Annual Elton John AIDS Foundation's Academy Awards Viewing Party at The City of West Hollywood Park on February 26, 2017 in West Hollywood, California. (Photo by Jamie McCarthy/Getty Images for EJAF)
Metz sported a floor-length custom gown by a friend of hers, who's a seamstress and House of Cyndarella designer, according to Yahoo.
"I am not going to pick only black just because I am a plus-size girl," she added. "Hopefully it will encourage other women [to follow suit]."
Unfortunately, this isn't the first time we've heard similar complaints from plus-size actresses.
"It's so funny how there are no designers wanting to help me with a premiere dress for movie. Hmmm that will change and I remember everything," she tweeted last June.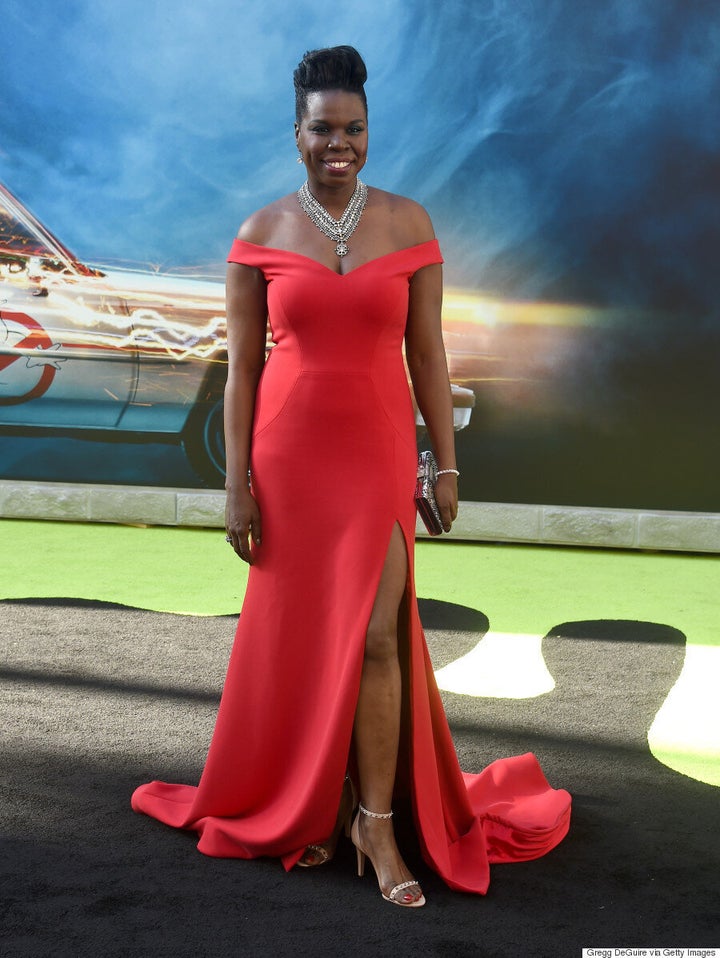 Leslie Jones arrives at the premiere of Sony Pictures' "Ghostbusters" at TCL Chinese Theatre on July 9, 2016 in Hollywood, California. (Photo by Gregg DeGuire/WireImage)
Siriano even took it a step further, proclaiming on Twitter that he shouldn't be called a hero just for dressing a person who isn't a size 2.
"It shouldn't be exceptional to work with brilliant people just because they're not sample size. Congrats aren't in order, a change is," he tweeted in response to the praise he received.
"I've had clients who are not sample sizes, for example Nia Vardalos. Designers are more than happy to lend to her. Unfortunately, she's not a sample size. So the production company gave me a budget to buy her clothes," said Paster. "Christian Siriano saved the day by pulling non-sample sizes, and he himself, the weekend of the premiere for 'My Big Fat Greek Wedding 2,' did the final fitting with Nia.
"This is nobody's fault except Leslie's," she continued. "She should have known four to five months ago the date of premiere, and said, 'I'm not a sample size, I need to go to designers early or buy myself a dress.' Don't be blaming designers and saying they don't like you."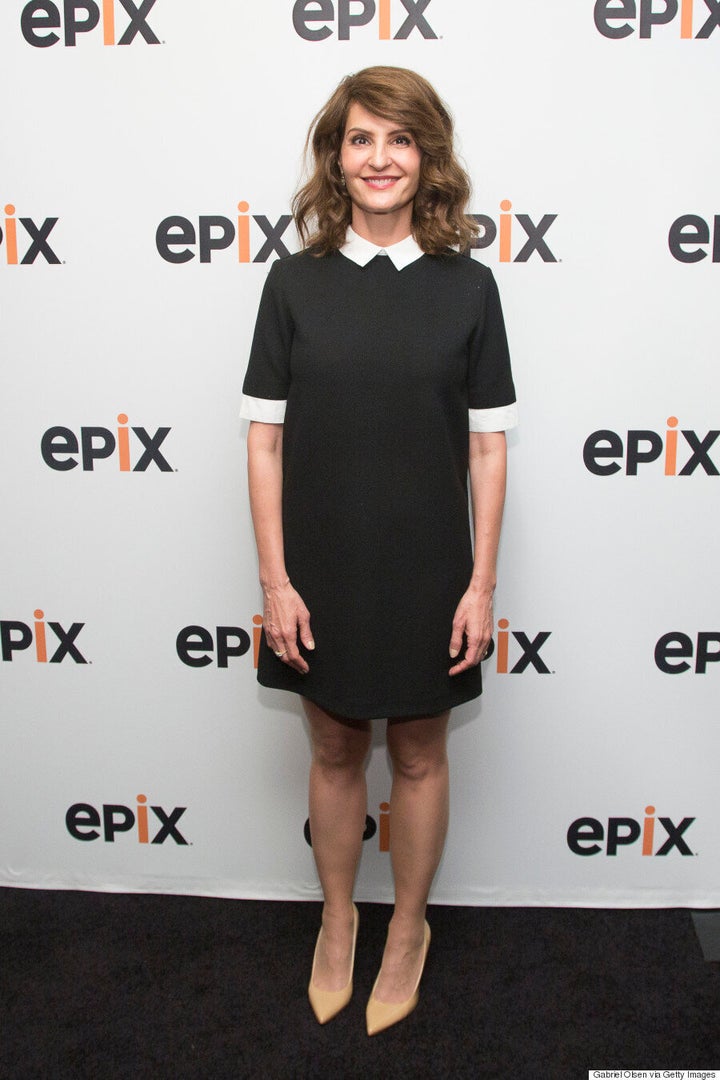 Actress Nia Vardalos.(Photo by Gabriel Olsen/FilmMagic)
But not everyone agreed with Paster's argument.
"Please note the inadvertent but significant use of the 'unfortunately' when mentioning the fact that Nia Vardalos is 'not a sample size,'" she wrote. "It's 'unfortunate' is it? When someone isn't a sample size, it's unfortunate? Well, that's exactly the problem."
"I don't buy that Leslie's height is a problem. It's not a problem for Charlize Theron. Or Nicole Kidman. You're telling me that those two are planning their dresses four or five months out? That if Charlize or Nicole needed a dress next week, it wouldn't happen for them? And I also don't buy that it's the combination of Leslie's height and her 'size' that's a problem. Because how is it that pregnant celebrities of a certain ilk are able to find designer dresses for major events when their sizes are changing week to week? They're not calling ahead with four or five months notice for fittings because, guess what?, they wouldn't know their goddamn measurements and the rate the baby is growing. How come it's possible for them and not possible for Leslie Jones? Is it really a question of inventory? Or is it actually a matter of selective effort?"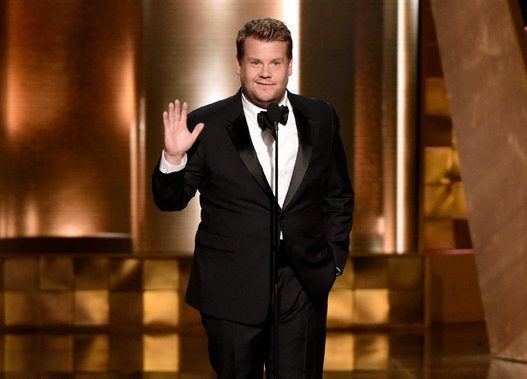 Men And Women Who Inspire Positive Body Image