B.C. premier Christy Clark promises to support a private member's bill to end "sexist high heel dress codes in the workplace."
B.C. Green Party Leader Andrew Weaver introduced the bill last week to prevent employers from setting "varying footwear and other requirements" based on gender, such as mandatory high heels for servers in restaurants.
Weaver said such footwear can be extremely uncomfortable and unsafe, and is part of "sexist high heel dress codes in the workplace."
On Sunday, the premier said she backed his motion "100%."
"In some workplaces in B.C., women are still required to wear high heels on the job. This isn't just old-fashioned; in 2017, it's unacceptable," Clark wrote on Facebook, adding that the practice needs to stop. "Government will take action to do exactly that."
The premier's office told The Huffington Post Canada Monday that the Ministry of Jobs, Tourism and Skills Training, which is responsible for labour, is looking into what needs to be done, and that government will work with industry on the issue.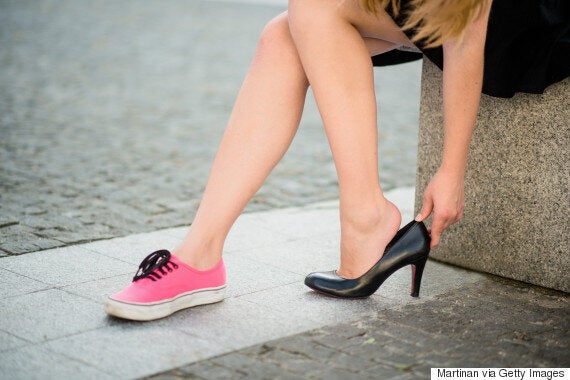 Last spring, Earls Restaurants, which is headquartered in Vancouver, changed its dress code guidelines to give staffers the choice of wearing pants instead of skirts.
A former server for a Joey Restaurant in Edmonton said she was forced to wear high heels to work, despite experiencing extreme pain and discomfort. Her claim included a photo of her bloodied feet. (That Facebook post has since been deleted.)
In response, the restaurant chain said it sent out a clarification to staff that there is no such requirement.