For those looking for any tributes to Princess Diana at Meghan Markle and Prince Harry's wedding or reception, look no further than the newly-anointed Duchess of Sussex's fingertips.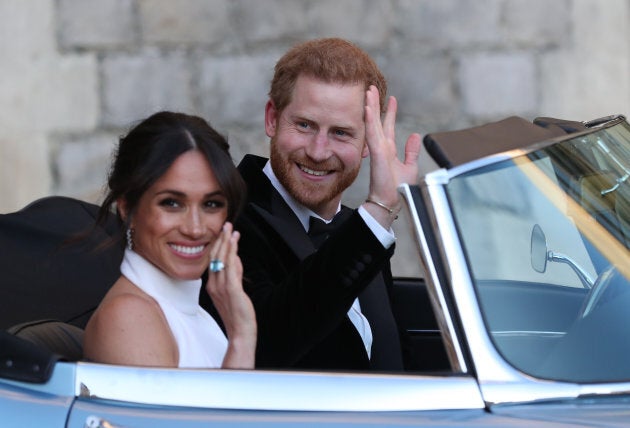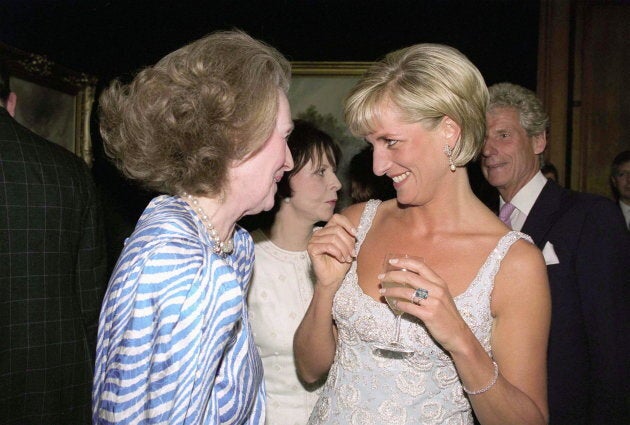 This gesture follows suit with the prince's previous odes to his mother — who died following a car accident in 1997 — as he used two diamonds from her personal jewelry collection for Markle's custom-made engagement ring. Back in November, he told the BBC in their engagement interview that this gesture was to help "make sure she's with us on this crazy journey together."
Judging by the significant jewelry Markle wore for the wedding reception, it appears as though Princess Diana's legacy will continue to be a part of this "crazy journey" through heirlooms and beyond. People magazine reports the standout cocktail ring also comes with a matching bracelet with pearl accents, but it is not yet known if Prince Harry's gift included this item.
"They'd be thick as thieves, without question," said Harry, about how his mother and Markle would get along, to the BBC. "It is days like today when I really miss having her around and miss being able to share the happy news... I'm sure she's with us, yeah, you know, jumping up and down somewhere else."
This sentimental spirit also extended into the thought behind Markle's royal wedding bouquet. In a statement, Kensington Palace revealed Prince Harry handpicked the flowers for his bride's floral arrangement from the Princess Diana White Garden at Kensington Palace, and made sure to include her favourite flower, the aptly-named forget-me-not. Florist Philippa Craddock designed the bouquets, which featured lily of the valley, abstrantia, myrtle and astilbe, which represents patience and dedication.
"The spring blooms include Forget-Me-Nots which were Diana, Princess of Wales' favourite flower," read the Kensington Palace statement.
"The couple specifically chose them to be included in Ms. Markle's bouquet to honour the memory of the late Princess on this special day."
The family messaging and traditions did not end there. Like Queen Victoria and other royals before her, Markle sent her personal bridal bouquet to Westminister Abbey on Sunday for it to rest on and honour the Grave of the Unknown Warrior.