TORONTO — Conservatives want Canada's spy service to investigate John McCallum, claiming comments the former ambassador made to Chinese officials constitute a "Liberal invitation" to interfere in the upcoming election.
McCallum was fired as Canada's ambassador to China in January after saying it would be "great for Canada" if the United States dropped its extradition case involving Huawei executive Meng Wanzhou. The former Liberal immigration minister held the diplomatic post for less than two years at the time.
McCallum raised eyebrows with an interview with the South China Morning Post this week, in which he divulged that he warned officials at China's foreign affairs ministry that additional bans on Canadian imports could help Conservatives win government this fall.
"Anything that is more negative against Canada will help the Conservatives, [who] are much less friendly to China than the Liberals," McCallum told the Hong Kong newspaper.
EARLIER: Freeland calls McCallum's comments 'inconsistent' with government
Conservatives echoed Freeland's language in a Thursday letter to David Vigneault, director of the Canadian Security Intelligence Service, calling McCallum's unexpected intervention amid waning Canada-China relations "highly inappropriate."
"This advice was partisan in nature and encouraged the Government of China to take specific actions in order to influence Canada's democratic process," reads the letter, signed by Deputy Tory Leader Lisa Raitt and public security critic Pierre Paul-Hus.
"Canadians expect that the upcoming election will be conducted in a free and fair manner, and that any and all incidents of foreign interference will be fully investigated, with action taken to prevent said interference," the letter continues.
"We believe Mr. McCallum's actions, as confirmed by his own public statements, deserve the utmost scrutiny of your agency."
Canada has yet to name a new ambassador to China.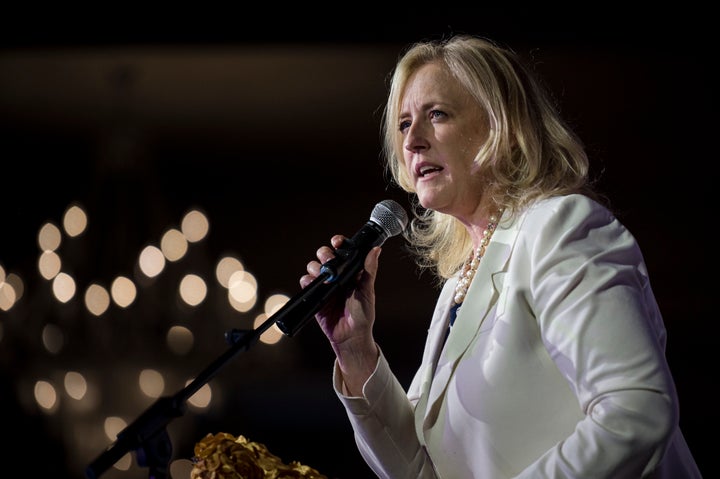 Prime Minister Justin Trudeau commented on the Conservative letter in Edmonton Thursday. He did not explicitly criticize his former China envoy.
"The foreign minister addressed, yesterday, the comments by Mr. McCallum," Trudeau said. "The focus of this government has always been on standing up for Canadian interests, standing up for the Canadians who are being unfairly detained, and standing up for the rule of law."
Relations between the two countries have been eroding since Canadian authorities executed a request by U.S. counterparts to arrest Wanzhou during a layover in Vancouver. The U.S. Department of Justice later unsealed 13 criminal counts of conspiracy, fraud and obstruction against the major Chinese telecom firm.
An extradition hearing is set for early 2020.
McCallum's comments landed at a time when the federal government is working to mitigate whatever public perception that Canada's elections are vulnerable to foreign interference. Multiple security agencies are legislated to monitor security threats to Canada, including the Communications Security Establishment (CSE).
In its latest cyber threats update, the CSE forecast a foreign interference campaign comparable to the level of Russian activity documented during the 2016 U.S. election to be "improbable at this time in Canada in 2019."
Once an election is called, Parliament is dissolved and the caretaker convention kicks in. Under this convention, should there be an incident of foreign interference, it will be up to a five-member panel of high-level civil servants to decide if and when to inform the public.
It's precautionary measure Parliament is taking amid increasing international concerns about election meddling. But Canadian officials suggest some concerns are disproportionate to actual intelligence that has been analyzed by authorities.
At a briefing in Ottawa Tuesday, government officials told reporters that "at this time we haven't seen direct threats to the 2019 general election."
Canadians are set to head to the polls on Oct. 21.