**NOTE: This recap contains spoilers. Please do not read on unless you want to find out what happened on "Big Brother Canada"!**
We'll never have to feed them after midnight again.
Ta ta, Gremlins, and things that go bump in the night! No, that's not Jon running around the house like a maniac (we'll get to that endearing montage momentarily). it's the lovely Rachelle, leaving by a vote of 3-0.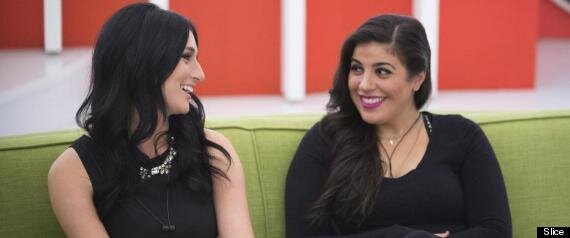 Save for her one HoH competition win and tight alliance with Sabrina, Rachelle proved herself to be a loyal and completely harmless player in the house. Well, unless you count public urination as a harm. But hey, she could have been trying to avoid "Uromysitisis."
"Unless there is a miracle this week, we [Rachelle and Sabrina] will be separated for sure now," said Sabrina, knowingly, after Veto-holder Neda kept Adel's nominations the same.
Receiving more camera time than ever, "Big Brother Canada" producers did little to camouflage Rachelle's pending eviction. We even get a chance to see Rachelle and Sabrina's surprisingly-entertaining, symbiotic BFF-ship. Instead, the powers that be devoted the 40-minutes pre-vote to character development, showing packaged highlight reels of the contestants to endear them to the viewers as the show creeps closer to its May 8 finale. Smart.
First, we get a glimpse of Adel's "strategy." At this point, Adel is bizarro Sabrina. Both have had their positions dramatically flipped in terms of power. Not only do these two hate each other (and, according to Jon, both have "big mouths and deaf ears"), but in the game, the duo hold opposite origin stories. Sabrina, who started out on top with the First Five, went from a paranoid chatterbox-in-control to a devoted and charming loudmouth scrambling to survive. Meanwhile, Adel transformed from a hammy outsider into an obnoxious, angry megalomaniac who has taken a liking to borderline-offensive insult comedy.
"My new strategy is to piss off and irritate everybody going to the Jury house," said Adel. "My charm has always gotten me out of sticky situations."
Let's not hold our breath for an Adel victory; this "charm" he speaks of has been mysteriously absent recently. Thankfully, there are better things to focus on, like Jon being woken up from a nap. No, seriously. After being called to the DR, Neda, Heather and Adel all hid from Jon in the main bedroom, which led to a hilarious -- and frantic -- elephant-like stomping around the house to find them.
"Neda disappeared just a few days ago, so it's not out of the realm of possibility they've all disappeared," said Jon. "If they are, I'm probably self-evicting."
And when he found them, he just shrugged, and said, "Whatever, big deal. It's not like I was looking for you guys anyway." Oh, Jon.
Across the house, his "Final Two" alliance-mate Neda is having second thoughts about taking Jon to the end. Well, at least that's what she wants us to think. Chatting with Heather, who's managed to completely flip her game around for the better (insert sad teenage acne story here), Neda reveals that she "definitely can't go to the end with Jon," because he could take away her win. Struggling with keeping her allegiance, Neda's overthinking her end game. She should keep her eye on Heather instead. Sure, Jon's a physical threat, but even in the jury house, someone as clueless as Allison is able to see that "Neda is the smarts of the operation, and Jon is the brawn." Yes, even Allison.
We're in crunch-time now. With two weeks to go before the finale, each competition win and nomination is pivotal. Can Queen Neda pull out a win? As we saw last night, her biggest battle will be against her inner monologue and paranoia.
"Big Brother Canada" Season 2 will continue to air three nights a week on Wednesdays, Thursdays and Sundays at 9 p.m. ET/PT. "The Big Brother Canada Side Show" -- new this season -- will air Thursdays, following each eviction episode, at 10 p.m. ET/PT. In case that isn't enough, "Big Brother After Dark" will air seven days a week from 2 a.m. - 5 a.m. ET/11 p.m. - 2 a.m. PT.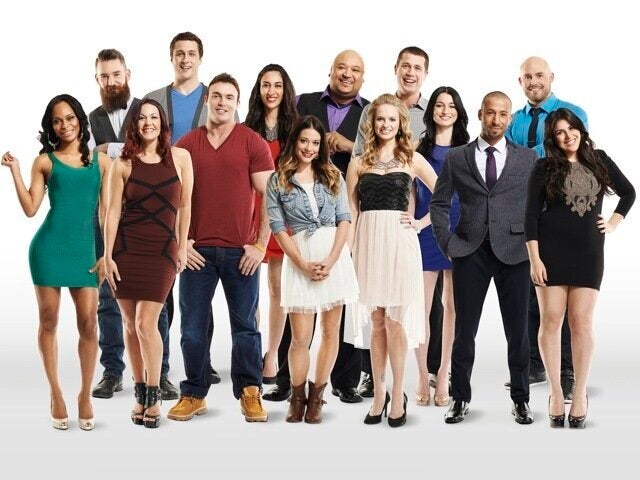 'Big Brother Canada' Season 2 Cast