Baby Names Meaning Love That We Really, Really Love
Choosing a baby name is never easy. Sometimes you pick a name but then you find out it's really popular or you look up the meaning and suddenly it doesn't sound so great.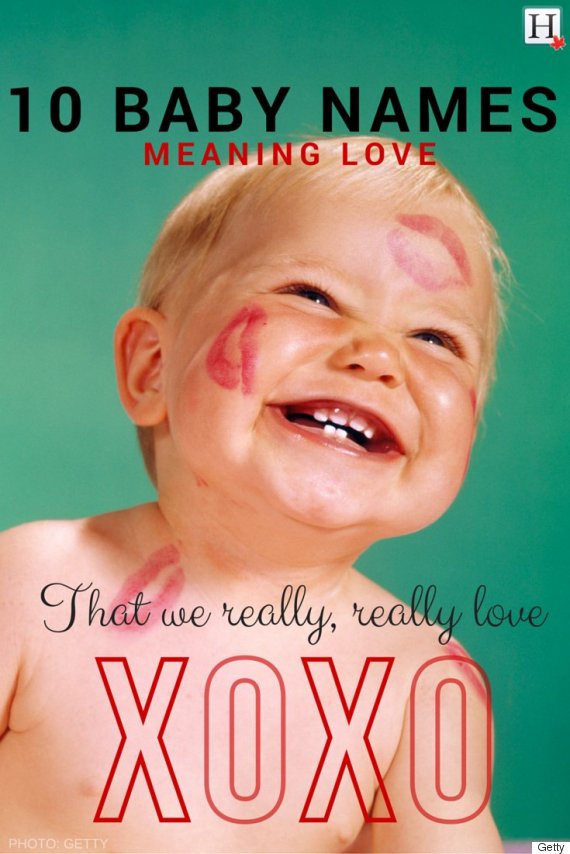 With Valentine's Day quickly approaching, we thought we'd find out which baby names have meanings related to love. There are a lot!
Here are our 10 favourite names for girls and 10 favourite names for boys!
Best Baby Names That Mean Love!
Amia A variation of the name Amy, this beautiful French name means beloved. It also falls with the current trend of girls' names ending in "a."

Carys This Welsh name means "love" or "my loved one."

Brisa Pronounced "bree-sah," this name has Spanish origins and it means breeze or beloved.

Aiko This gorgeous Japanese name means "little loved one" or "child of love." We also like the nickname that goes with this one: Koko.

Esme Meaning loved, beloved and to love, this pretty name can also be spelled Esmé.

Femi Of African origin, this simple and sweet name means "love me."

Neha Another name ending in an "a"! This Indian name means love or affection. So sweet!

Rosaline There are so many great short forms of this Latin name: Rosa, Rosie, Roz. You can also spell it the German way: Rosalind. Either way, it means lovely rose.

Cara This simple and pretty Italian name means beloved.

Imogen Of Celtic origin, this strong baby girl's name means "beloved child."

Thaddeus This Aramaic name can be shortened to Thad and it means "heart."

Davis A variation of David, this Hebrew name for boys means beloved. It would also make a cute name for a girl.

Sajan A Hindi name, Sajan means "loved one."

Caerwyn This great Welsh name means loved. It can also be spelled Carwyn.

Paris This name works for both a boy or a girl -- and obviously reflects "the city of love."

Dai This Welsh name is pronounced dah-ee and it means beloved.

Jeb Short for Jebediah, this Hebrew name means beloved friend.

Leif A Scandinavian name meaning heir or loved, this name can also be spelled Lief.

Nadir An Arabic name meaning dearly loved.

Rastus This amazing Greek name means "loving."